The year-end family holiday planning is no laughing matter. For the parents, there's the family vacation to plan, children on school holiday to entertain and manage, holiday gifts (for those who celebrate Christmas) to buy, and of course, the back-to-school preparations to make.
For those without children, you'd think the stress would be lesser. The truth is, it is anything but. What with the balik kampung or the romantic trip to plan and the Christmas (or year-end) dinner party to throw and attend, the strain of planning for your year-end activities might just send your mind into overdrive!
But, with proper planning and some can-do attitude, you can stay on top of things with ease – especially if you follow our epic guide on how you can plan a stress-free year-end holiday for you and your family.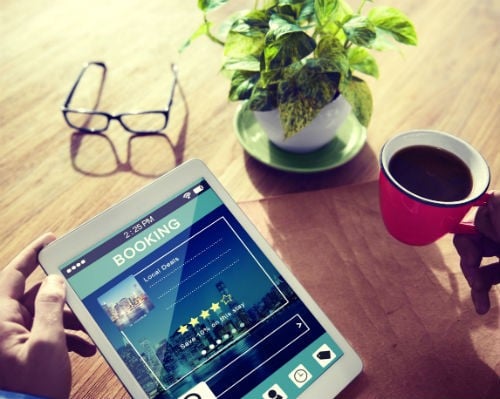 1. Plan, Schedule, and Book Ahead
Planning for your year-end activities two months in advance would be ideal, but let's be honest, few of us have the time and discipline to make that happen. But still, that doesn't mean that you shouldn't plan ahead at all.
Draft out your year-end activities plans at least two weeks ahead and write them down. Now, discuss with your family on the what, where, and when is best for everyone. Once you've got that out of the way, start scheduling.
Put all of your plans on a calendar (we recommend using a paper calendar as the act of writing them down will help you remember better) so you can see them better. Next, start making your bookings. Are you going on an overseas trip? Book your flight tickets and accommodations early to get a cheaper price.
Be sure to use a travel credit card such as AirAsia-Citi Platinum Visa or Citi PremierMiles Visa Signature to collect reward points and enjoy additional privileges – such as unlimited access to selected airport lounges around the world! Just click the button below for more details on Citibank's travel credit cards.

2. Set Aside an Emergency Budget
We don't wish for it to happen, but we must prepare for any financial hiccups – such as spending more than your intended budget. Put aside a sum of money in a safe place or a separate bank account (so you won't accidentally use them).
Only withdraw from this fund when absolutely necessary – such as if you or any of your family members get into an accident or fall ill during the holidays. Even if nothing bad happens, you'll always be at ease knowing that you are financially prepared.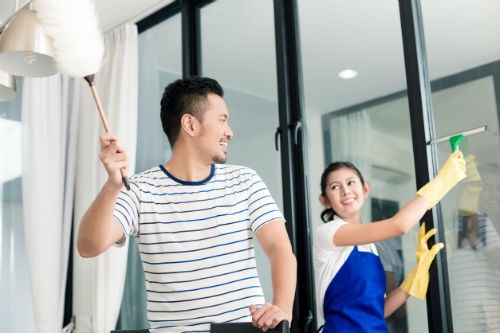 3. Spring Clean and Reorganise The House
It might sound weird, but cleaning and de-cluttering your home can help you de-stress and bring that fresh new year feel into your home. Plus, as you clean out your home from all the unnecessary things, you'll get a clearer view of what needs to be fixed, replaced, or even added to your home.
4. Write Down Your To-Buy List
Once you've de-cluttered and reorganised your home to your satisfaction, it's time to prepare your to-buy list. You'll find that it's a lot easier now that you know exactly what's in your refrigerator, pantry, and your home.
You can even categorise your to-buy list; have one for groceries, another for your home needs, and yet another for your travel needs. Having a to-buy list helps you keep from spending over your budget.
Tip: Use cash back or rewards credit cards such as Citi Cash Back Card and Citi Rewards Visa Signature when shopping for your groceries and everyday items to enjoy greater savings and rewards!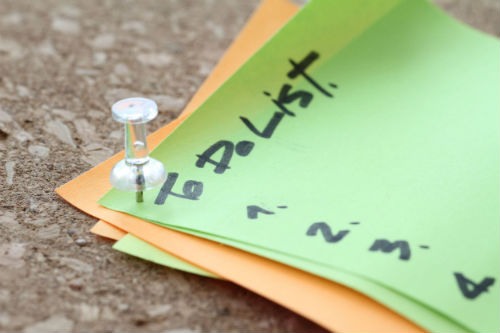 5. Have a Realistic To-Do List
Having a to-do list is great to help you keep up and remember the tasks that you need to complete. But, you need to manage your own expectations and think realistically. Allocate extra time for yourself to complete your planned tasks, whether it's a simple thing like changing the bed sheets or booking your entire family's flight tickets.
Giving yourself unrealistic deadlines to complete tasks is counterproductive – it'll only stress you out, having to do things in a short period of time. Plus, you're bound to make a few mistakes along the way while rushing things out. The last thing you would want is to make grave errors that will cost time and money to correct – such as booking the wrong flight tickets for your family's getaway.
Tip: Have your to-do list in a checklist format, so you can immediately see which are the tasks that are done, and which are the ones still pending. You can even have multiple to-do checklists, one for your family trip, one for your home cleaning, and another for everything else. It's a great way to help you remember and organise things at lightning speed.
6. Ask For Help
We know, we know. You're a Wonder Mama/Papa and prefer to do everything yourself. But having too many things on your plate can ultimately lead to stress and ruin the festive atmosphere for you and your family.
It's not a bad thing to ask for help from your loved ones. Sure, it can get pretty frustrating when things are not done the way you want them to be. But, sometimes it's a lot better to do things together. After all, that's what being a family is all about, right?
Remember, everything doesn't have to be perfect all the time, and your way isn't the only method to do things. What's more important is that you have a good time with your loved ones – be it with family, friends, or even relatives – and create great memories together.
We hope you'll have a great and a stress-free holiday this festive season, and pave a better path for the next year – be it for your personal or financial growth.
If you're looking to upgrade to a better and more rewarding credit card, don't forget to check out the benefits that Citibank credit cards have to offer! Click the button below to compare and get the best Citibank credit card for you!