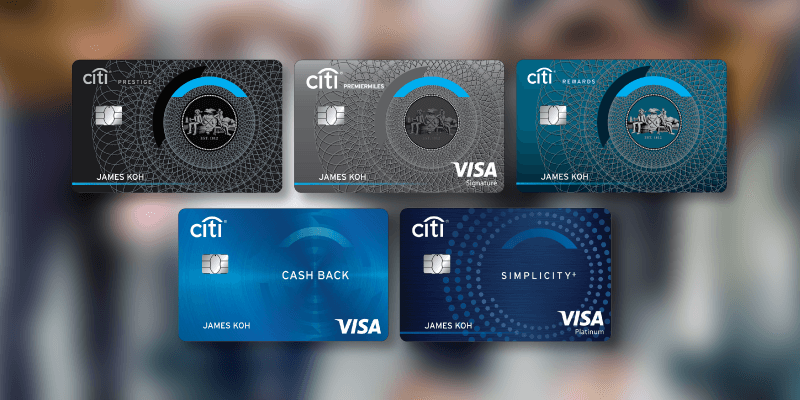 From this month onwards, five of Citibank's credit cards will be sporting a new look. The Prestige Card, PremierMiles Card, Rewards Card, Cash Back Card, and Simplicity+ will all be aligned to a unified card design for Citi cards worldwide.
All of the new designs prominently feature the iconic Citibank arc, a semi-translucent focal point that acts as a symbol of optimism. Meanwhile, the Citibank crest symbolises the 200 years of Citi's history, financial stability, and security. The designs are meant to reflect the brand's modernity and bring about a common brand identifier globally.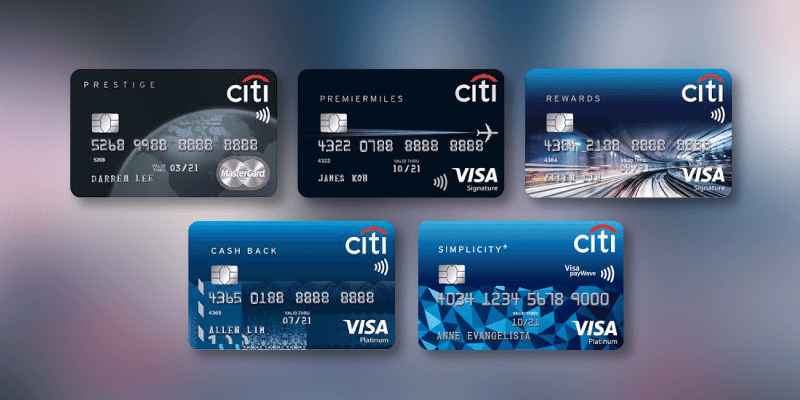 Image: The previous designs for the Citibank credit cards.
New cardmembers will receive credit cards with the revamped design if the application is approved after 14 February 2019. Existing Citi cardholders will receive cards with the new design when their cards are due for renewal. There are no changes to the respective card benefits or conditions; cardholders can use their credit cards both locally and internationally as usual.
You can find out more about Citibank credit cards here.