Interest rates are sneaky, if you're not careful and vigilant about your payments, it can creep up from behind and incapacitate your finances when you least expect it. That is why if you want to minimise your debt, you should first look for ways to save by reducing interest payments on credit card and loans.
Here are some strategies you can use to significantly cut down on your interests – be it for your credit cards or loans.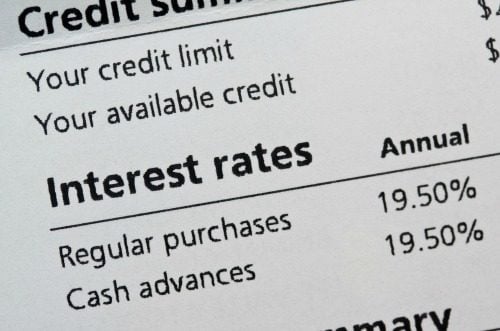 Ask for a Lower Interest Rate
Few cardholders are aware of this, but you can call your credit card provider to request for a lower interest rate. Of course, the approval is subject to their discretion, but they're usually more amenable to your request if you're a long-term customer and have a good payment record (which means you've never missed a payment).
You'll need to do a little research first; find out what the other credit card providers are offering and compare their interest rates and features against your current card. You should also check what your current provider is offering to new customers for the exact same card.

If they are reluctant to grant you your request, tell them politely that you've received several interesting offers from other credit card providers, and ask if they're willing to match the offers you've received to retain you as a customer.
More often than not, credit card providers will be more than happy to approve your request if you meet all their requirements. Besides, you'll never know unless you try.
Tip: Before applying for a new credit card or loan, check your credit record with CCRIS and CTOS. If you have a good credit score, you can use that as leverage to request a lower interest rate.
Always Pay More than the Minimum Amount
Paying the bare minimum (usually 5% of your total outstanding amount) is exactly what the banks want you to do because the credit card interest rate will constantly add up to your outstanding amount and will eventually snowball into a much larger sum than the initial debt owed.
You may think the small minimum amount is more affordable, but what you're actually doing is paying for the accrued interest.
Instead, bite the bullet and make it a point to pay at least double the minimum amount – that is, if you can't pay the full amount owed. If you think it's beyond your budget, analyse your expenses and trim where necessary. Read our money saving tips for ideas if you're not sure how you should start.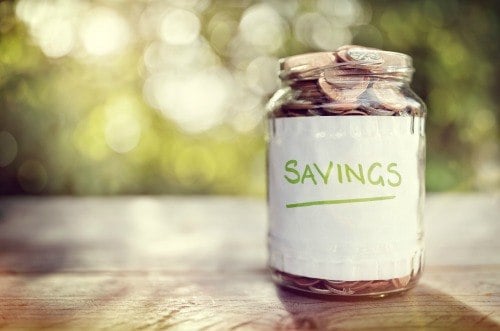 Repay Your Outstanding Amounts with Savings
Whether it's a credit card or a loan outstanding, make it a point to pay it off as soon as you can if you have savings in your bank account. While it's a no-brainer for credit card outstanding amounts, it's an idea that you should consider for your loans as well.
Most personal loans charge an early settlement fee of 1% to 3% of your total outstanding amount if you make a full settlement before the end of the loan term.
But the early settlement fee is much less than the total amount of interest you will pay if you stick to the entire loan duration. You can calculate your total interest with a simple calculation formula:
Interest = Principal x Interest Rate x Tenure
For example:
Principal amount: RM20,000
Interest rate: 8% (flat rate)
Loan tenure: 48 months (4 years)
Total interest = RM20,000 x 0.08 x 4 = RM6,400
Take note that this calculation formula does not include any compounding interest or other costs that may be charged on the principal loan amount.
Here's how much you would save if you choose to make a full settlement in the second half of the loan tenure:
Loan outstanding amount: RM10,000
Remaining tenure: 24 months (2 years)
Total interest for 2 years: RM3,200
Early settlement fee: 3% of total outstanding amount (0.03 x RM10,000 = RM300)
Amount saved by making full settlement: RM2,900
Notwithstanding any other costs that might be incurred on your principal loan, the calculation above shows that you'll save more by paying off your loan in full when you have the funds to do so.
Tip: Ask your lender if they can waive off the early settlement fee before you make the full payment. Some lenders allow the fee waiver if full settlement is done after the second half of your loan tenure.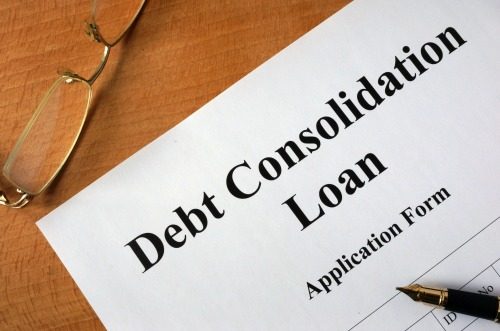 Consolidate Your Debt under One Loan
If you have too many credit card debts and loans and is struggling to keep up with the payments, you can apply for a debt consolidation loan with a lower interest rate and merge all of your debts under the one loan.
By consolidating your debts under a debt consolidation loan, you only need to pay for one monthly payment as opposed to several at once. The aim is to pay off your debt faster while saving your cash from paying interests, so you can focus on rebuilding your finances without too many distractions.
For this to work, your debt consolidation loan should have a lower interest rate than your existing credit card or loan's interest rate. Also, be sure to shop around for the lowest interest rate before you apply for a debt consolidation loan.
If you're not sure which loan to choose, Citibank Personal Loan is tailored to help you consolidate your debts for easy management. At 6.5% flat interest rate per annum, it's also one of the most affordable personal loans in the market with repayment tenure of up to 60 months!
Learn more about Citibank Personal Loans on RinggitPlus today!