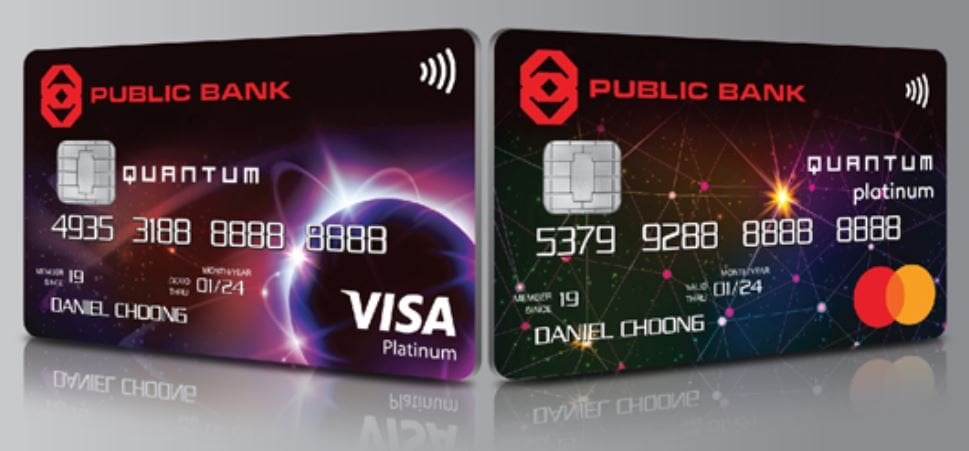 Public Bank has announced some sweeping revisions to three of its credit cards, including its popular Quantum Visa and Mastercard. The good news is that Public Bank has not reduced its cashback rate as part of this revision, but there are some important changes to take note of.
Three Public Bank credit cards are included in this revision, which will go into effect from 1 September 2019: the AIA Visa Gold credit card, and the Quantum cards. Here are the changes for all three cards:
| | | |
| --- | --- | --- |
| Credit Card | Existing Features | New Features (from 1 September 2019) |
| PB Quantum Visa | 5% cashback on entertainment and departmental stores transactions, capped at RM30/month. | 5% cashback on contactless transactions with minimum RM30 per transaction, capped at RM30/month. |
| PB Quantum Mastercard | 5% cashback on dining and online transactions, capped at RM30/month. | 5% cashback on online transactions, capped at RM30/month. |
| PB AIA Visa Gold | 2% cashback on AIA insurance premiums, capped at RM350/year. | 2% cashback on AIA insurance premiums, capped at RM100/year. |
For the Quantum cards, it appears Public Bank is aiming to make the Quantum Visa card more appealing for users – its current two categories aren't as beneficial to users compared to the Quantum Mastercard's cashback categories. By offering cashback on contactless transactions, the Public Bank Quantum Visa looks like it'll a lot more useful to users – just be mindful that cashback only applies for transactions above RM30.
Interestingly, this is the third Visa credit card that now includes benefits for contactless transactions in the last six weeks – the HSBC Platinum was relaunched with huge 8x rewards points for contactless transactions, while the new Affin Bank Visa Signature offers 3% cashback for contactless transactions.
Meanwhile, the Quantum Mastercard will see a slightly smaller scope of offering with the removal of the dining cashback. That said, Public Bank mitigates this somewhat with the Quantum Visa's contactless cashback feature – not to mention the fact that the Quantum Mastercard remains one of the few cards in Malaysia that still offers cashback for online transactions (with no minimum spend to boot!)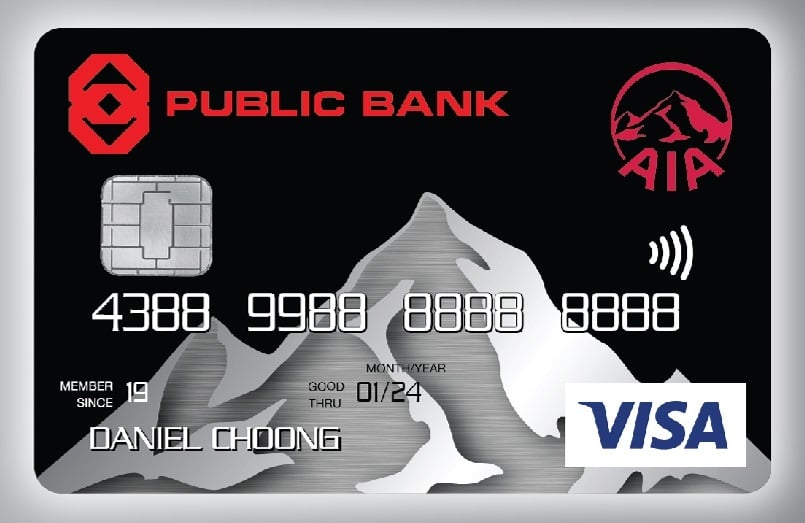 Finally, the AIA Visa Gold's cashback rate also remains untouched – only the cashback capped is tweaked. Instead of a cashback cap of RM350 per annum, the revision will see the cashback cap reduced to RM100 per annum. At the current 2% rate, cardholders will need to spend RM5,000 in premiums in a calendar year to earn RM100 in cashback.

Besides these changes, the other features of the respective cards remain. That includes the VIP points earning rate and 0% Flexipay plan for 12 months (for retail purchases of RM1,200 and above) for the Quantum cards, and the 0.1% Unlimited Cash MegaBonus cashback for any retail transaction with the AIA Visa Gold card.
(Source: Public Bank)
Editor's note: This article has been updated.