Student loan, rent, credit card bills, utility bills and car loan installment; those are just some of the financial commitments most of us adults will have to fork out for every month whether we like it or not. It's not uncommon for us to hear our friends – those who are renting out or even those with a property – grumble about how hard it is for them to cope financially, even on the first week of payday!
The fact is, most of Malaysia's Generation Ys are struggling to stabilise their financial life. A study conducted by the Asian Institute of Finance (AIF) in 2015 revealed that 75% of our Generation Ys have at least one form of debt or another, so is moving back into your parent's house a way to help your finances get back onto stronger, sturdier feet?
Let's take a look on the good and bad of moving into your childhood home as a working adult (assuming your parents are okay with it), and how you can turn this to your advantage without regressing to your moody, slightly reckless teen-hood.
The Good
It's A Stress Relief
Consider this; you're neck-deep in debt and struggling to keep your finances afloat, or perhaps you've just lost your job and is now looking for ways to cut back on your expenditures. All these can lead to a serious stress, and one of the ways you can free yourself from some of your financial burdens is by moving back into your parent's.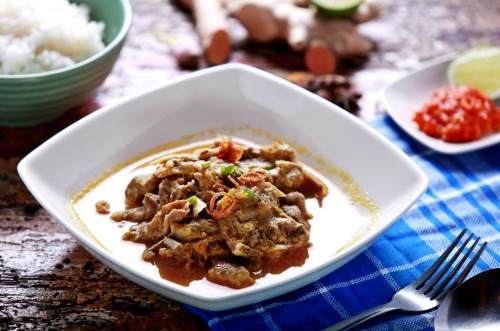 You Save A Ton Of Money
No more worries of having to pay utility bills, rent, and maintenance. Oh what joy! This is the time when you can really concentrate on building your emergency savings or pay off your debt, as you can channel all those excess money to rebuild your finances from scratch.

So. Much. Food
Remember the days when you have to survive on literally nothing but boxes of cereal, loaves of cheap generic brand bread, and instant noodles? Gone. Moms always have a knack for making sure their kids eat well, even when you're an adult pushing 30. To her, you're still her little baby who needs plenty of home-cooked food to grow bigger and healthier. You don't have to pay for food, and you can pack delicious homemade food for your lunch time at work to further save money.
Read also: Is Salary Advance An Acceptable Financial Remedy?
You Have Super Roommates
If there's something strange in your neighbourhood, who you're gonna call? Maybe not Ghostbusters, but your parents are definitely the ones who you can turn to for help no matter what. Think about all those times you've had to send your car for repairs and had to ask your parents to drive you to work, or the time you forgot to leave dirty dishes in the sink and they magically disappear an hour later, or those freshly laundered clothes waiting for you on your bed each night you get home from work.
No, those are not the works of house elves, people. As parents, they usually do all they can to try to help make your life a little easier.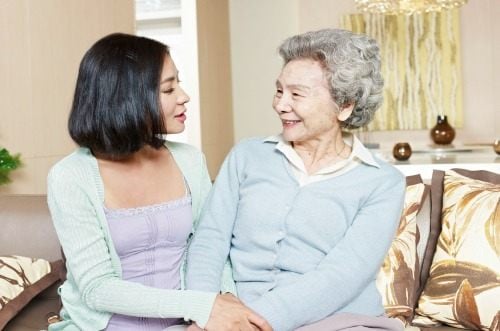 Constant Companionship
Not to paint a picture of a spoiled child, but when all hope seems lost and you're feeling down from all your struggles, some companionship and support might just be the thing to lift your spirits up. There's nothing like warm support to help you get through all your hardships, and it also help to strengthen your family bonds.
The Bad
Lack Of Privacy
Of course, with your parents now constantly in the picture, it's bound to feel like you're a teen again; which means there'll be a lot of questions like, 'where have you been?', 'why are you working late?', and 'who are you going out with?'.
You'll also have to be mindful of what you wear at home, and what time you get home from your night outs, and probably won't be able to get away with a messy room as you did when you lived by yourself. No matter how old you get or how much you earn, parents will not see you as a peer. You'll always be a child to them, which leads to constant worries and certain expectations on how you should and shouldn't behave.
Your Peers Might Judge You
Not everyone can understand your financial struggles, and some of your peers might misinterpret your decision of moving back to your parent's as a sign of parental dependency. That's not something that any adult likes to hear, and sometimes it can undermine your self-confidence.
It's Easy To Get Too Comfortable
Being back in your childhood home can invoke plenty of pleasant memories – back when your only monetary concern was whether or not your lunch money will be enough to buy Pokemon cards on your way home from school – which might make you complacent and forget about your goals.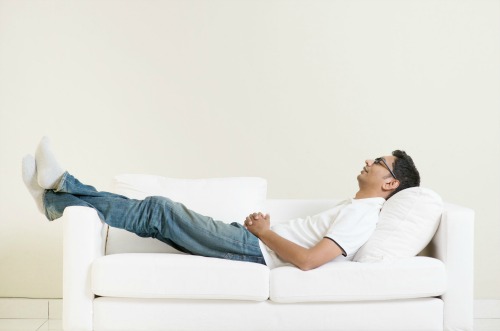 How To Do It Right
Living with your parents might mean the death of your social life, or the rebirth of your financial life. All you have to do is to keep your goal firmly in mind, and follow the below steps to make it easier both for you and your parents;
Set a formal agreement with your parents before moving in. Outline the reason why you're moving in with them, the expected duration of your stay, and the contributions you're expected to make at home – whether it's the utility bills or chores.
Write down your exit strategy, this should spell out your goals – whether you're paying off a debt or looking for a new job – and the deadline for you to achieve them.
Be honest with your parents. You don't have to set up formal meetings with them, but have regular chats with your parents about your progress, and if there's anything either of you could do to improve the situation. This shows that you respect them, and helps reduce any frustrations you might have with each other.
Be patient with them. Like it or not, parents will always treat you like a child, and this means they might get upset with you at times. Do your best to stay calm and rationalise any issue that might arise, or just take them with a pinch of salt.
Stay focused on your goals. It's too easy to lose your focus when living in comfort, but you don't want to keep informing your parents every time you want to head out for a lunch date, do you? Work towards achieving your financial goals quickly, only view living with your parents as a temporary setup.
What are your thoughts on this? Share your ideas and opinions on the comment section below!