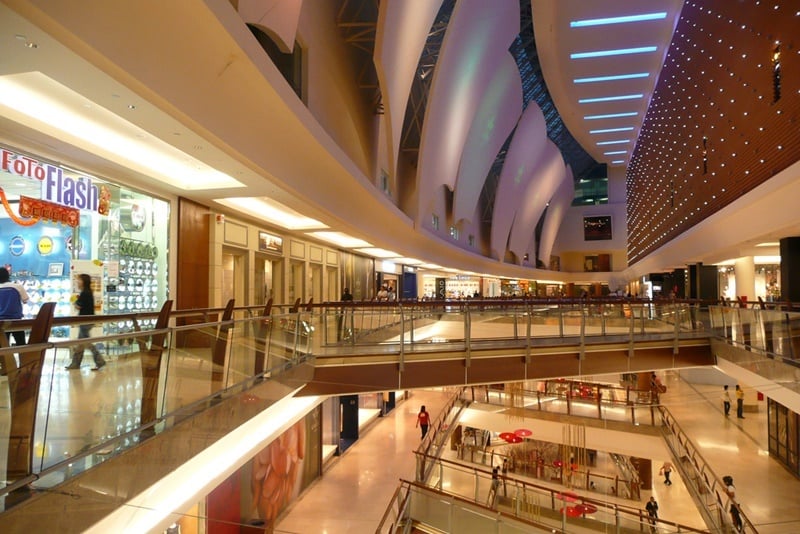 (Image: Slices of Light/Foter/CC BY-NC-ND)
September is here and Malaysia has entered into the new period of the Sales and Services Tax (SST). This comes after the tax holiday when the previous Goods and Services Tax (GST) was zero-rated for the last three months. Now that the implementation of SST has begun, Malaysians are curious to see how prices have changed since 1 September. Have the prices gone up overnight now that the tax holiday is over? How do they compare to the previous pricing under GST?
We checked some of the popular retail and service providers to see what their official statements are on any price changes after SST. Some companies appear to have seamlessly added SST to their operations, a few say they are extending the tax holiday period, and several companies are absorbing the impact of SST instead of passing it on to consumers – although they do not specify how long they will be doing so.
Automotive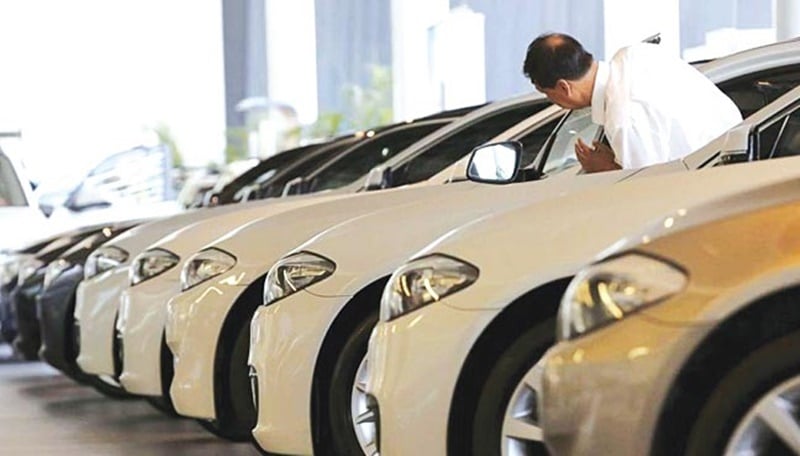 (Image: Reuters)
Car dealers saw a massive spike in sales during the tax holiday, with stocks running low and some distributors being unable to deliver the booked cars before the 31 August cut-off date. Some car dealers have decided to honour the zero-rated GST price made during the booking even if the car can only be delivered to the customer post-SST. Although Proton had previously said that its car prices are expected to rise after SST, several major car brands have announced lower prices since 1 September compared to the previous GST pricing structure.
Honda Malaysia has announced that its prices will be cheaper under SST in comparison with GST previously. The on-the-road (OTR) prices of the Jazz, BR-V, City, Civic, CR-V, and Accord have decreased by 0.5–3.1%.
Hyundai-Sime Darby Motors (HSDM) said that customers who have booked the Hyundai Ioniq Hybrid and the Tucson (Turbo and Elegance variants) will not be charged SST even if their vehicle is delivered after 1 September – as long as the booking was made on or before 31 August.
Official Mazda distributor Bermaz Auto said that it will absorb SST for cars booked before the implementation but delivered after 1 September.
According to Perodua, its car models will see a price reduction of 1–3% after SST compared to the previous GST price structure.
Proton Holdings Bhd will absorb SST for all car models booked in September to give buyers additional time to make their purchases. It is also celebrating Merdeka Day and Malaysia Day this month by offering discounts of up to RM2,000 off selected models.
Volkswagen Passenger Cars Malaysia (VPCM) is offering a Price Protection Scheme which will absorb the cost of SST for all models until 15 November. It has also announced that the prices for all models except completely built-up (CBU) models will be lower after SST in comparison with the previous GST.
Department and grocery stores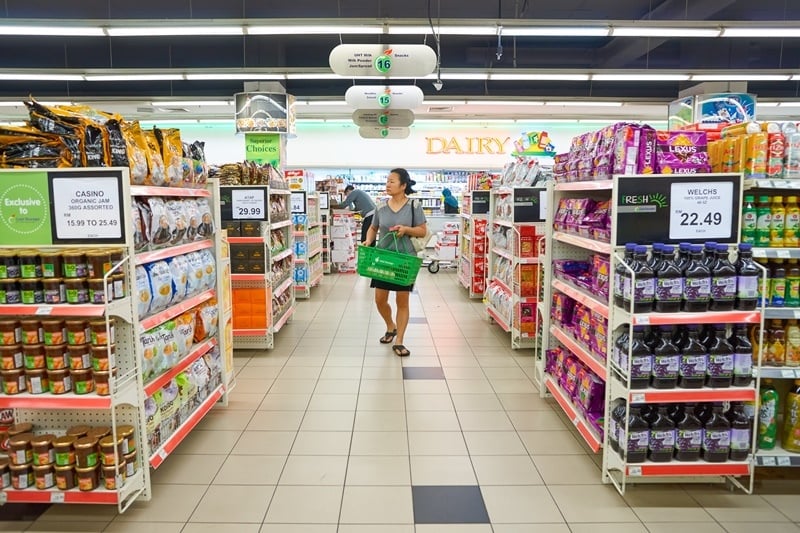 Basic groceries such as sardines, dairy products, coffee, tea, chilli and tomato sauce, cereals, wheat, margarine, rice, fish, chicken, fruits, and vegetables are exempted from SST. Hypermarkets and supermarkets have not shown much price fluctuation as of yet, although that may be likely to change once the suppliers further up the chain have made their price adjustments according to SST.
AEON will be locking their prices for the month of September (except prices in the Bakery & Deli section, which is subject to 6% service tax under SST).
Giant has warned its suppliers that it will reject products from manufacturers and importers who have raised prices unreasonably after SST, aiming to minimise price increases for consumers.
Fashion and beauty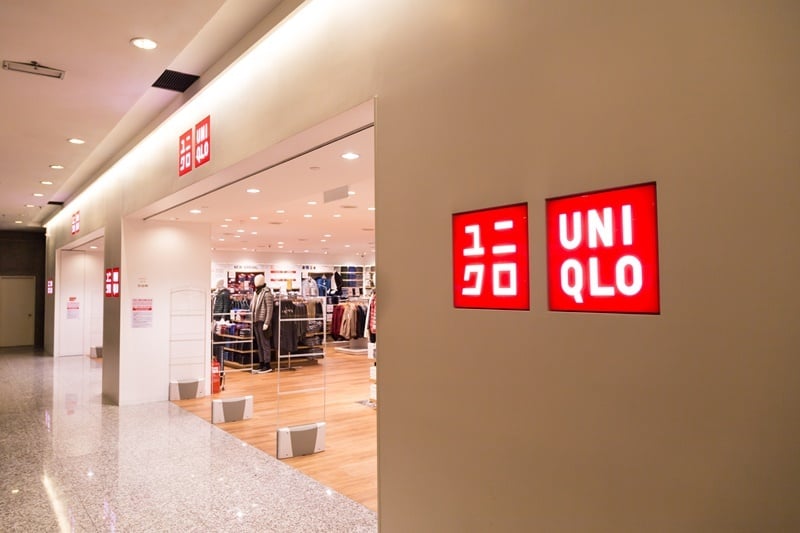 Clothing and fashion retailers will be expected to adjust their price tags to reflect the SST accordingly. Some retailers made it easier for themselves by not changing the price tags for all products during the tax holiday period, and only zero-rating the GST at the cashier. For this reason, many brands have announced no changes in price after SST. However, some major brands have decided to keep the buyer's momentum going by absorbing the impact of SST until further notice, keeping their prices to that of the zero-rated GST amount.
Adidas will not be making any changes in price – what you see on the price tags will be inclusive of SST upon checkout.
The prices at Guardian will remain unchanged storewide.
H&M is absorbing the SST impact for its customers and prices will remain unchanged.
Uniqlo is absorbing SST for now and prices will remain unchanged both in-store and online.
Food and entertainment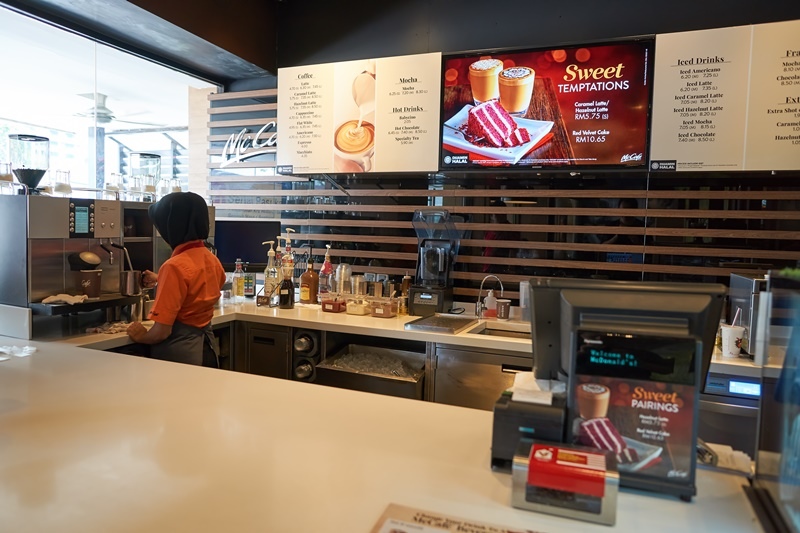 Most food and dining outlets have already begun adding an additional 6% to customers' bills upon payment. Meanwhile, the prices of beer and tobacco are expected to increase significantly due to the 10% SST in comparison to the 6% under GST previously.
Customers will find the 6% SST implementation reflected in their upcoming monthly bills.
Netflix
For now, Netflix has not changed its subscription prices.
Tobacco companies will be increasing their prices under the 10% SST. The price raises are currently pending regulatory approval.
There will be a 5.5% increase in Carlsberg's product prices to distributors effective 1 September.
Prices will increase for Heineken products effective 17 September.
6% tax will be added to your bill upon checkout in line with the implementation of SST.
All food and beverages sold at Golden Screen Cinemas will be charged 6% SST.
Home appliances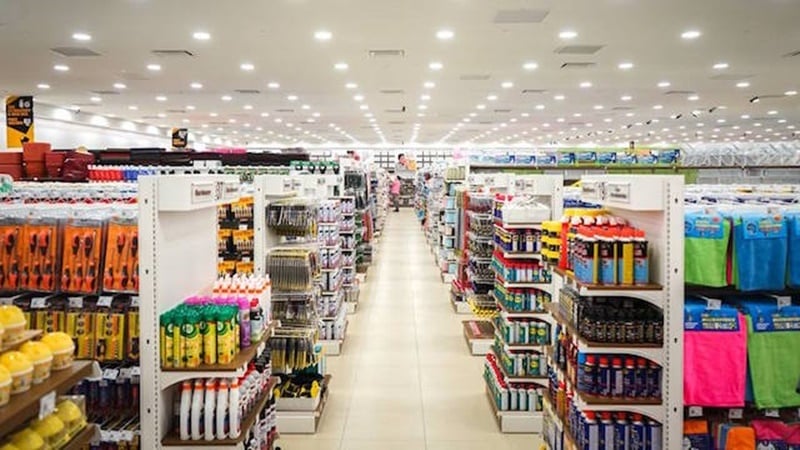 Besides a couple of retailers who have announced that they will be absorbing the impact of SST for the time being, most outlets will be adjusting their prices to accurately reflect the implementation of SST.
MR.DIY's retail and online stores will absorb SST and prices will remain unchanged.
Senheng is absorbing SST and prices will remain unchanged until further notice.
Tech and telco
Telco providers have announced that they will be implementing the 6% SST in their pricing and billing from 1 September. As for technology retailers, there are not any major price changes taking place – some brands have released statements saying that the prices of smartphones will remain unchanged after SST.
There will be no increase in prices as of yet for all items sold at the Apple premium reseller.
Maxis, TM, Digi, U Mobile
These telco providers will be implementing the additional 6% SST cost in their postpaid services. Prepaid reloads for all Malaysians will be tax-exempt.
Smartphone prices will remain the same after SST.
The prices of mobile phones, tablets, and wearables will remain unchanged whereas SST will be charged for accessories.
Prices of smartphones have been maintained after SST.
Why was there no overnight price increase?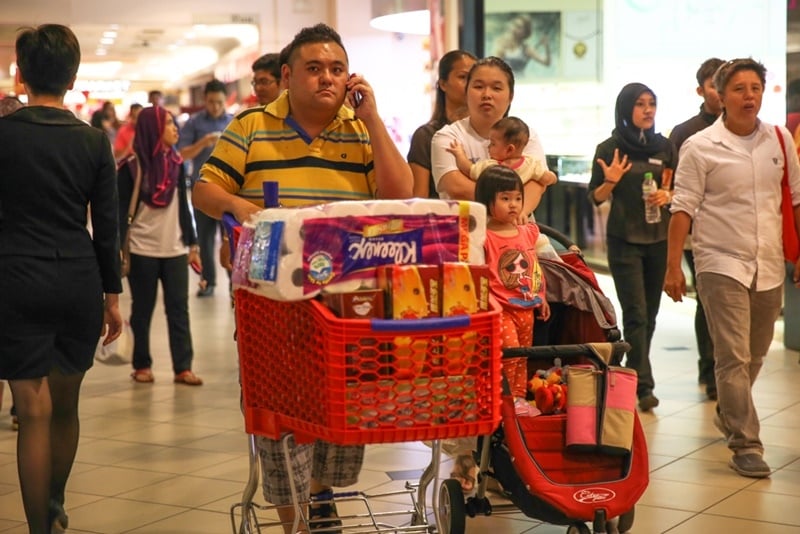 (Image: The Malay Mail)
On 31 August, virtually every shopping mall in the Klang Valley was full of Malaysians eager to make the most of the tax holiday, as many feared that the prices will increase overnight. That hasn't been the case – for now. In fact, prices for some products have actually gone down. Why did that happen?
For starters, the full effect of SST will only be felt in the coming weeks. Some, like the Ministry of Domestic Trade and Consumer Affairs, expect that prices will increase after a week, while others think it may be a little longer than that. That's because retailers would still be selling stock purchased during the tax holiday period, and under the Price Control and Anti Profiteering Act, they cannot increase prices of goods using the new tax as an excuse. If convicted, there's a penalty of RM100,000 and a jail term of 3 years waiting for offenders.
Therefore, retailers who are maintaining their prices for the time being, such as Aeon and Proton, have determined that they have enough tax-free stock on hand to meet demand through the month.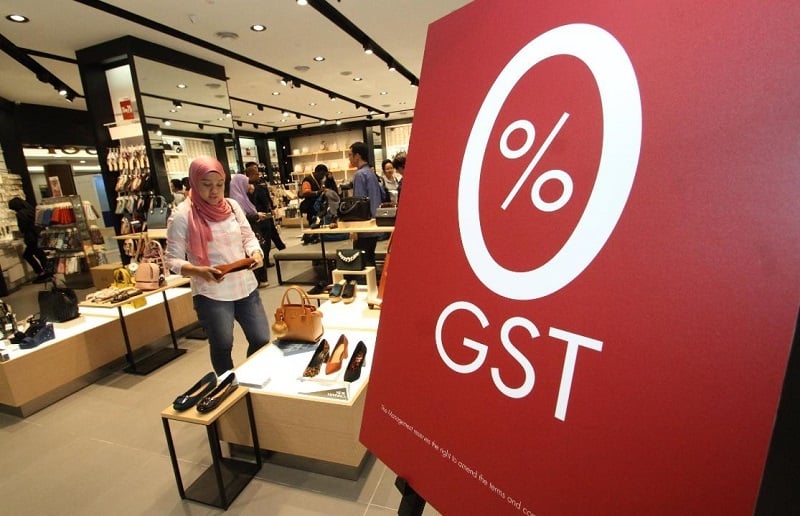 On the other hand, things are be more complicated with tech and automotive brands. Since SST is taxed at the manufacturing or import level, not every component in a smartphone, laptop, or car will be taxed under the SST. This is different compared to the GST, which is a multi-stage tax that affected all layers of the supply chain. That may be a reason why some brands, such as Samsung and Honda for example, did not make a statement on SST pricing until after 1 September. These companies would have had to do an extensive amount of calculations and analyses to determine if the new tax system warrants a change in price, and if so, by what amount while also taking public sentiment into consideration. It's an unenviable task and one that the companies would have very little time to do – the Sales and Service Tax 2018 Bill was only approved less than a week before it came into effect. That's probably why there are many other brands and retailers who have not yet outright made a statement on SST. That might change in the coming weeks.
For some companies, it's business as usual since the zero-rating of the prices happens at the Point of Sales (PoS) software systems. By maintaining the same price tags before, during, and after the tax holiday, retailers such as Uniqlo and Adidas made things easier for themselves and the consumers as there is less confusion.
Moving forward with SST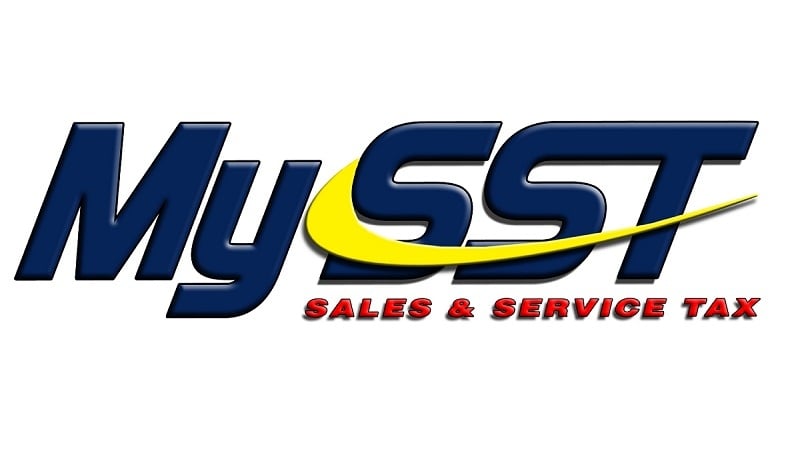 As the post-SST prices are being announced by brands, one thing is quite clear: prices of goods have either stayed the same or have actually gone down. This shouldn't be a surprise, because SST is a single-layer tax while GST is a multi-layer tax system. On top of that, Finance Minister Lim Guan Eng had already announced that the projection of SST revenue is significantly lower than GST.
In the meantime, the various teething issues with the implementation of SST will be resolved in the coming days and weeks. The ongoing standoff between telcos and the government when it comes to prepaid services, for example, has now been resolved after the government officially announced that prepaid reloads are tax-exempt. Finance Minister Lim Guan Eng also confirmed that the government will review its exemption list for SST, and will continue to listen to feed back from Malaysians.