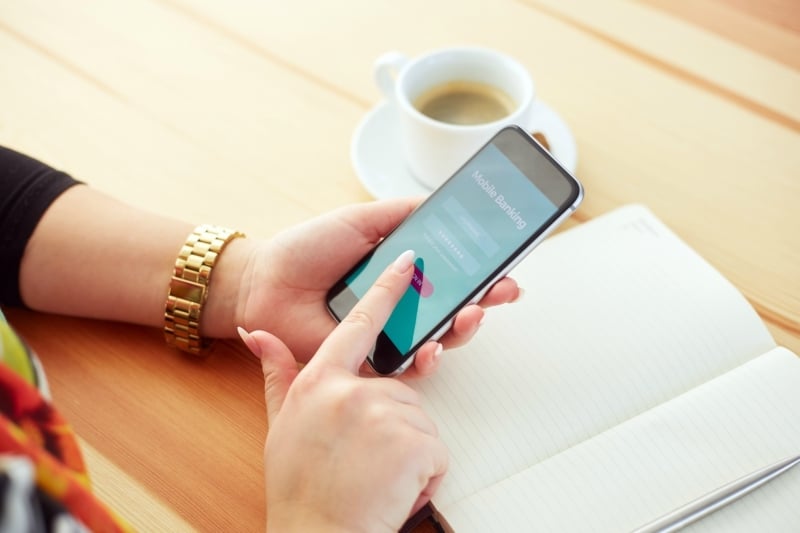 A recent survey by Visa revealed that cashless transactions are fast becoming a norm among Malaysians, which is a trend that's similar to the rest of Southeast Asia. The survey results also show that more and more Malaysians are embracing technology to do their banking as well as shopping.
Towards A Cashless Society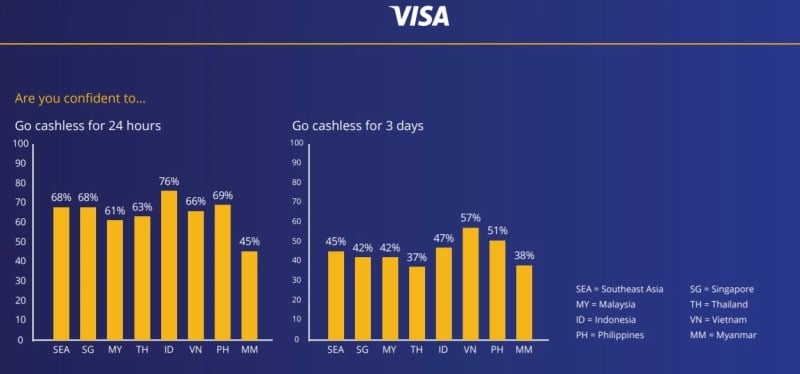 Visa's fourth Consumer Payment Attitude Survey was conducted among 4,000 customers in Southeast Asia between July and August 2017, and the results were released in May 2018. According to the survey, 61% of the Malaysian respondents said they are able to go cashless for a day, while 42% of them say they are confident about surviving for three days without using cash. However, respondents from neighbouring countries like Indonesia and Philippines show more confidence in going cashless for the whole day at 76% and 69% respectively.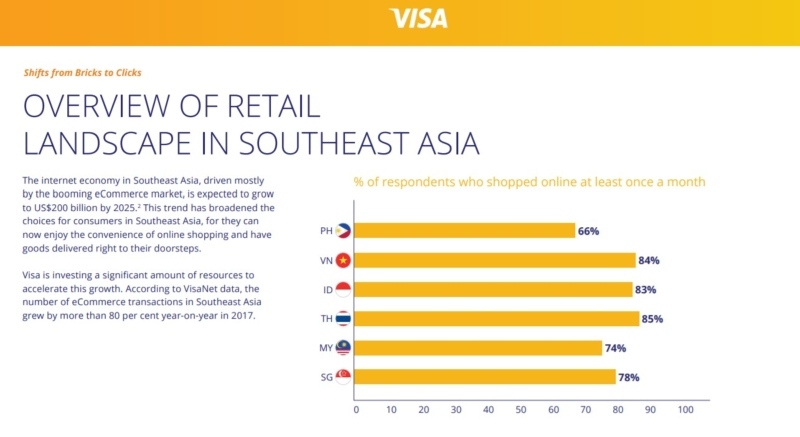 Online Shopping Is Booming
Besides that, the survey showed more people are shopping online on a regular basis. 74% of Malaysian respondents said they have shopped online at least once a month – but that figure is still low when compared with Thailand (85%), Vietnam (84%), Indonesia (83%), and Singapore (78%). Clearly, the impact of multiple popular e-commerce marketplaces in the region, including Lazada, 11street, Shopee, and Qoo10, have accelerated the region's consumers embracing of online shopping.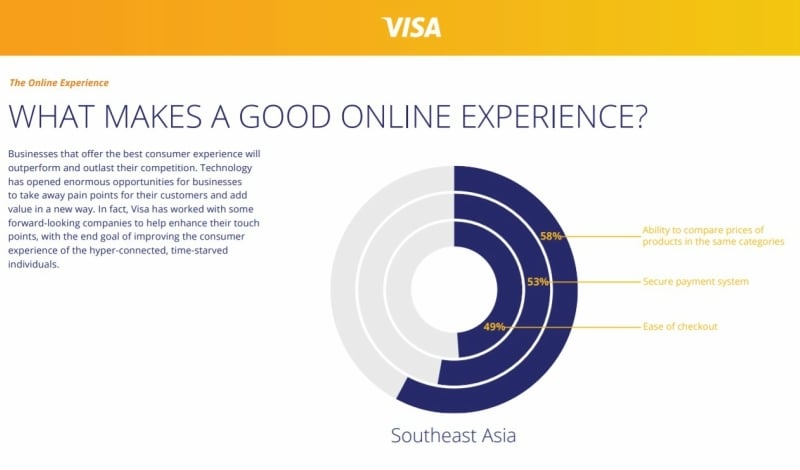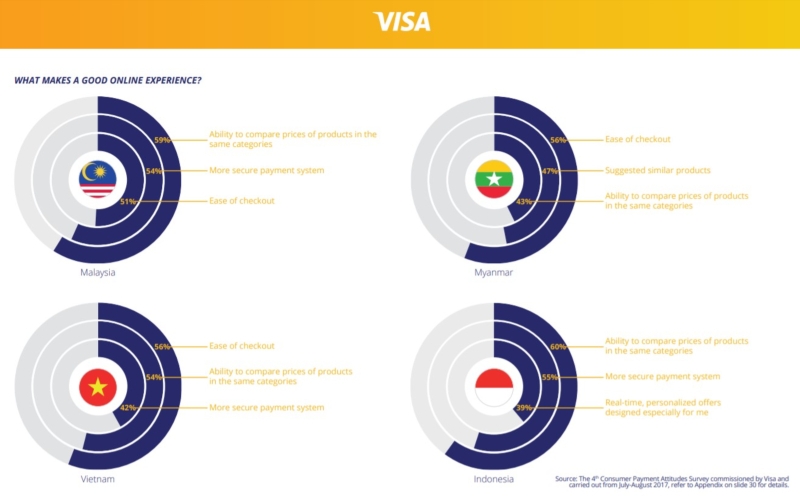 Most of the respondents also have a similar idea on what makes a good online shopping experience. More than half of all respondents considered the ability to compare the prices of products within the same categories as the primary criteria for a good online shopping experience. However, 59% of Singaporean respondents and 61% of Filipino respondents said the presence of a more secure payment system is more important for them.
Banking On The Go

The survey also showed that 70% of the total respondents use mobile banking at least once a week, compared to 31% of the respondents who use physical banking (i.e. going to the bank). The Thais are most comfortable with mobile banking, with 81% of Thai respondents saying they use mobile banking on a weekly basis – higher than any other country in the survey.
Paying With Smartphones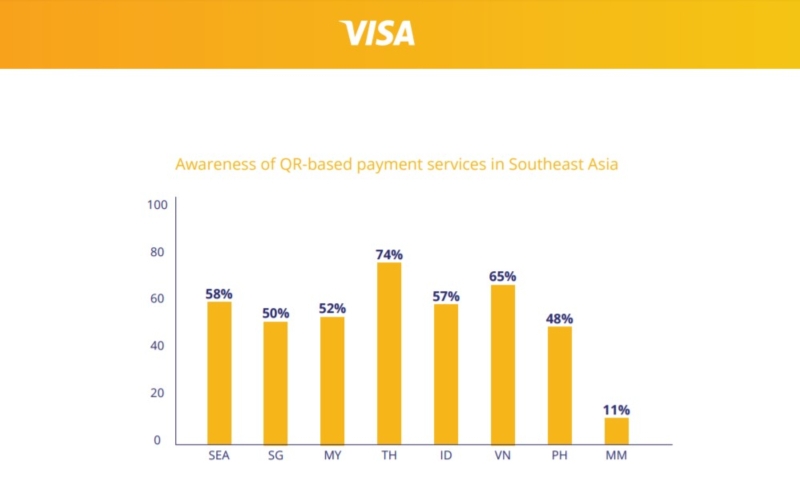 Aside from the increased preference on mobile banking over physical banking, the study showed 58% of the total respondents are aware of the existence of QR-based payment services. Again, the Thais are especially savvy with this form of mobile payment, with Vietnam the only other country above the region's average. While Malaysia only recorded a 52% level of awareness in this survey, this figure will surely increase in the near future. Bank Negara Malaysia (BNM) has issued dozes of e-wallet licences to accelerate the growth of e-wallet adoption in the country since mid-2017 – after the survey was conducted.
The Future Is Mobile
As a whole, the survey is a great example not only of the level of disruption in conventional industries such as banking and shopping, but also how the region is actually embracing this change. Across Southeast Asia, consumers are adapting their habits in favour of this digital-first future. In Malaysia, this change is apparent too – though at a rate that's slower than its regional peers. Regardless, Visa country manager for Malaysia, Ng Kong Boon, remains positive.
"Findings from Visa's Consumer Payment Attitudes study reinforce Malaysians' readiness to embrace the digitisation of payments as we move towards becoming a cashless society," he said.
(Source: Visa Inc)