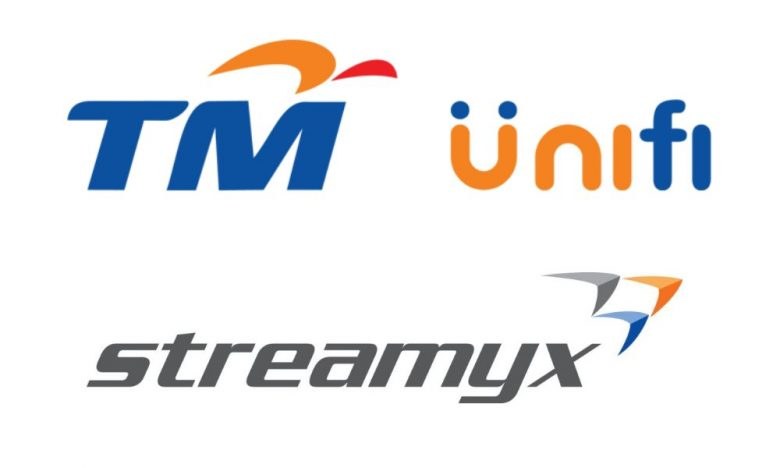 TM today has announced its plans to address Communications and Multimedia Minister Gobind Singh Deo's call to make internet cheaper for everyone. In the coming weeks, TM will be announcing an "entry level Unifi" plan as well as "Unifi Turbo" plans that significantly increase the speeds of current Unifi plans.
At a briefing session held today, TM confirmed that it will be releasing a new, reasonably-priced Unifi broadband plan with a speed of 30Mbps – and will cost less than RM100 per month. However, this plan will only be made available to B40 households, which the Government defines as the "Bottom 40%" of households with monthly income of less than RM3900. More details will be revealed next week, before it opens pre-bookings for the plan.
On the other hand, TM also took the opportunity address its higher-end Unifi broadband plans. These so-called Unifi Turbo plans retain the current maximum monthly fee of RM199, but promises to "more than double" the bandwidth speed currently offered. It appears TM is serious about reclaiming its position as the nation's premier internet service provider.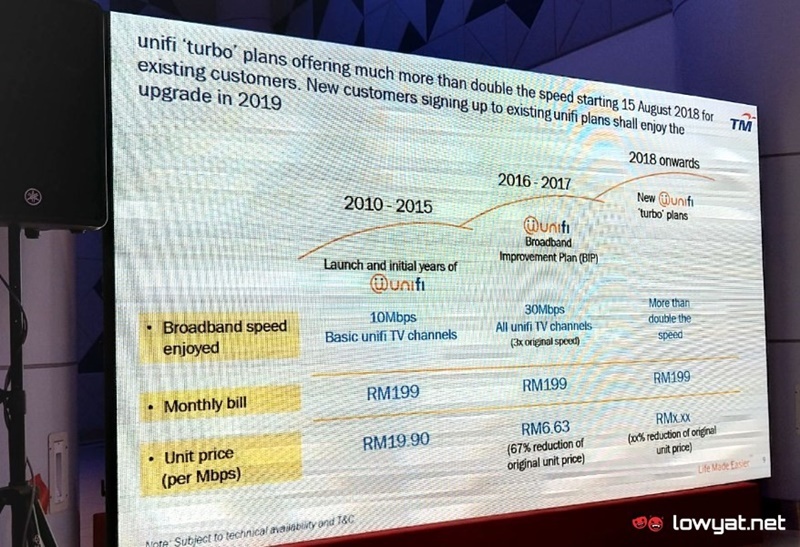 (Image: Lowyat.NET)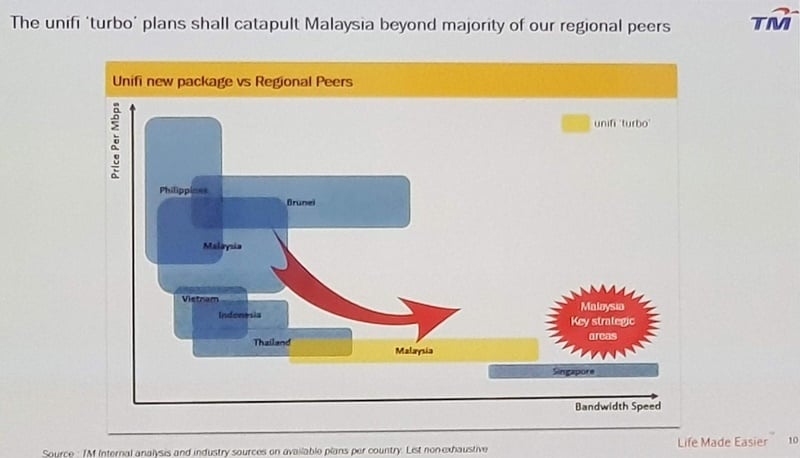 (Image: Amanz)
In a slide shown at the briefing, TM is claiming that these Unifi Turbo plans will not only be significantly cheaper from a "price per Mbps" perspective, but to offer that alongside significantly faster bandwidth speeds that reaches the level of regional leaders like Singapore.
The Unifi Turbo plans will be launched in August 2018, where the speed upgrade will first be given to existing Unifi customers. This speed upgrade will take place in stages, before the plan becomes available to new customers in 2019.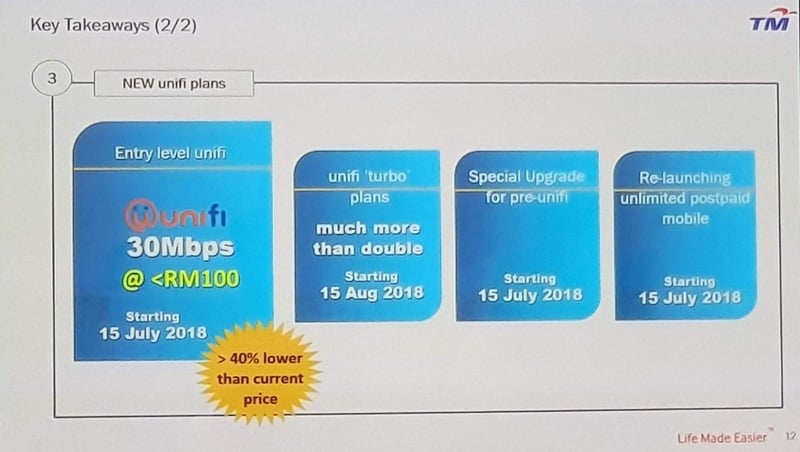 (Image: Amanz)
Finally, TM also has something for Streamyx customers, which are available to Malaysians who live in areas outside of Unifi's fibre broadband service. Identifying them as "Pre-Unifi" customers, the company didn't share much about its plans beyond a "special upgrade" that will also be ready on 15 July 2018. Considering the very expensive Streamyx subscription prices compared to Unifi, introducing new price tiers would definitely be welcome – currently, a 1Mbps Streamyx package costs RM110 – terrible value for money compared to the current Unifi 30Mbps that costs RM179.
In all, TM didn't actually reveal that much information besides a launch date for its new plans at today's briefing. The company even said that a press conference will take place on 12 July that shares everything about the upcoming plans, which essentially means today's briefing was nothing more than a teaser of what's to come. Let's just hope the outcome isn't the same as its huge "Bawang" hype, which turned out to be nothing but a Hari Raya ad.
(Sources: Lowyat.NET 1 2, Amanz)