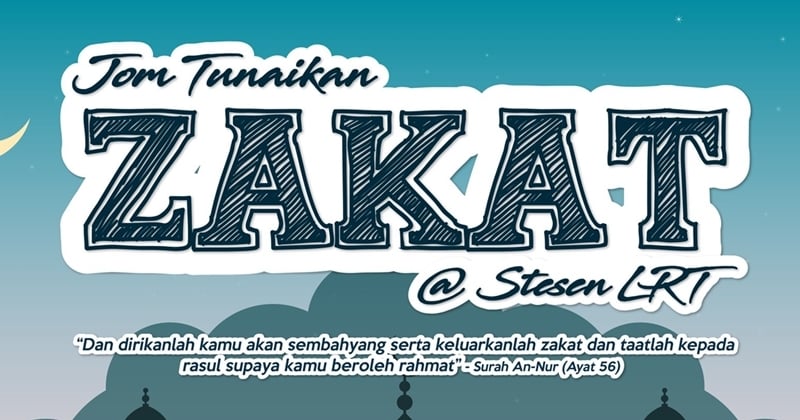 From now until 4 June, zakat fitrah payment counters will be available at selected LRT stations in the Kelana Jaya and Sri Petaling lines.
A total of six zakat payment counters will be opened – two on the Kelana Jaya line and four on the Sri Petaling lines. Each counter has different operating hours, so be sure to check the times before you head out. The table below shows the operating hours for all six counters: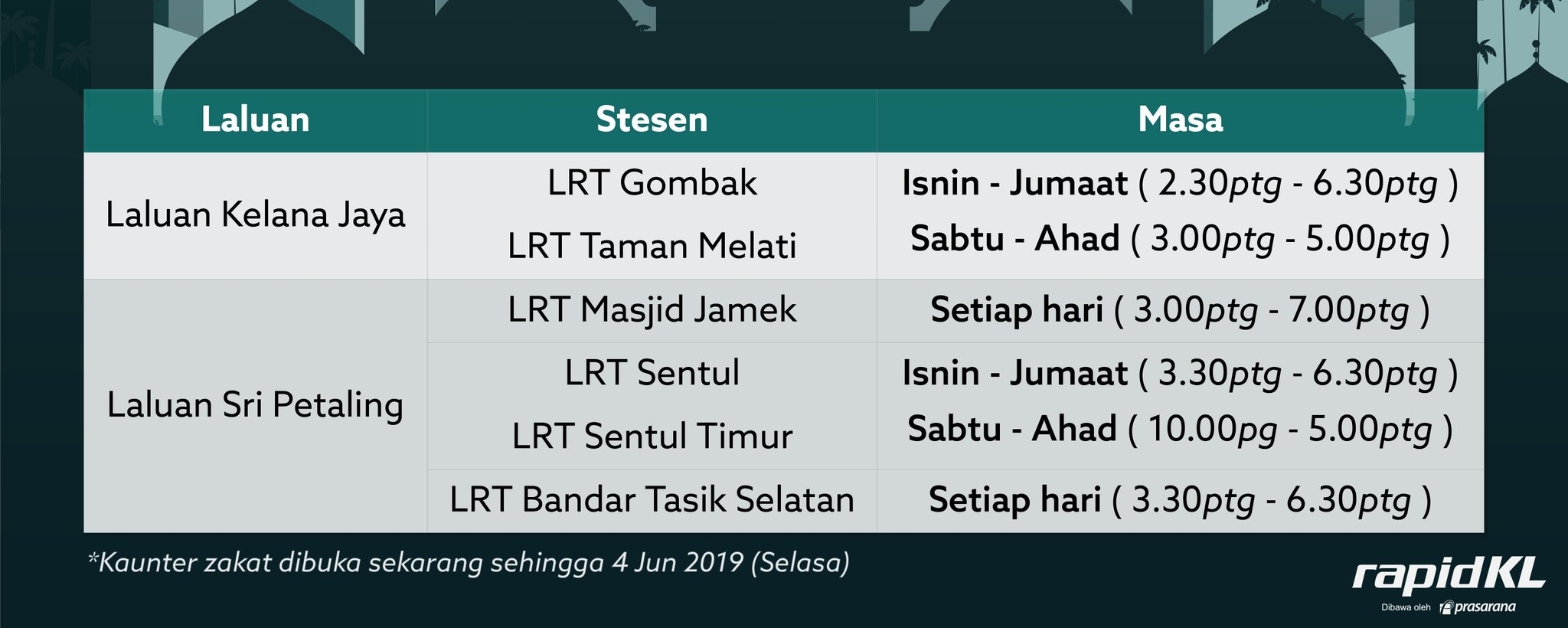 As mentioned earlier, these zakat fitrah counters are only open for five days and will no longer be available after 4 June 2019, which is the day before Hari Raya Aidilfitri. Find out more about zakat and other ways you can make contributions.
(Source: RapidKL (Twitter))