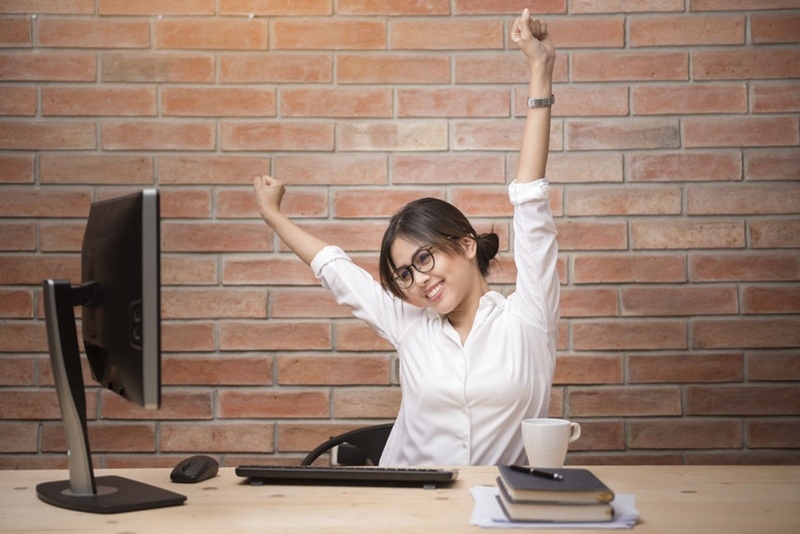 With the hectic lifestyles of today, it's true that many of us working adults don't have the time to get the amount of exercise that we need. Still, it's important that we make an effort to carry out some form of physical activity as often as we can – even if that means fitting in little workouts throughout the day. Research has shown that frequent mini workouts lasting even just 15 minutes per session can be just as effective as one long workout session.
Here's an example of how you can schedule in some exercise sessions, no matter how light and simple, throughout your average day.
7:00a.m. – 30 minutes of HIIT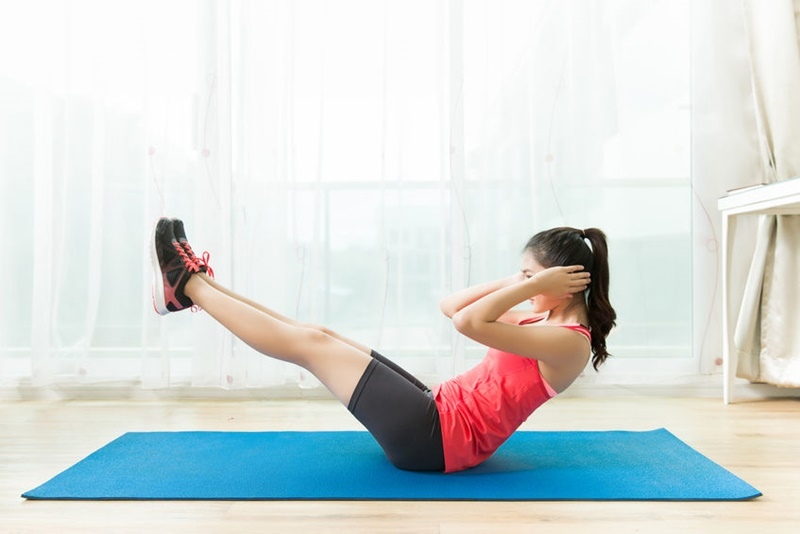 High-intensity interval training (HIIT) consist of workouts that involve short bursts of intense exercise, alternated with some periods of rest. HIIT exercises force you to push yourself to the maximum during every set, which is why you can get promising results despite a shorter workout time.
You can try the following 30-minute HIIT workout with these five movements: burpees, jump squats, push-ups, crunches, and side lunges. Do 2 minutes of each movement, followed by 1 minute of rest between each exercise, and then repeat the whole circuit again. Timing is important here, so make sure to keep an eye on the time and go all out during your exercises.
8:30a.m. – Arrive earlier and take the stairs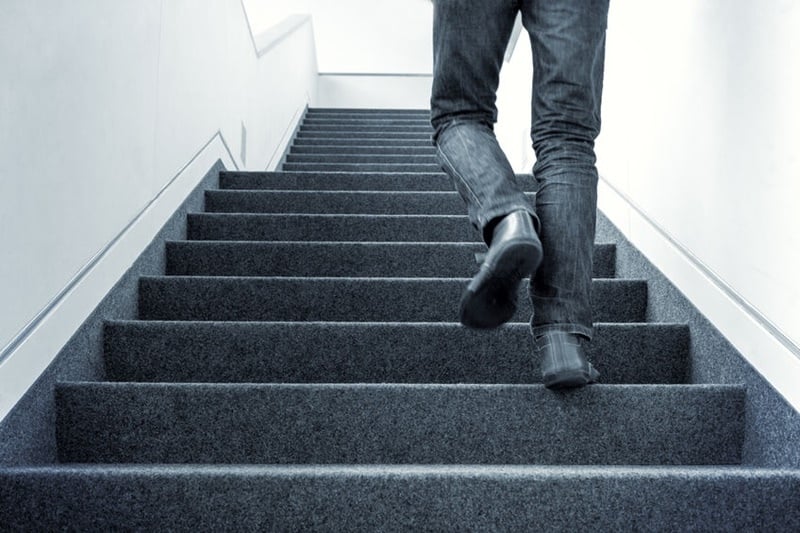 Did you know that climbing stairs actually burns more calories per minute than jogging? You can burn up to 5 calories per minute just by walking slowly up the stairs and 11 calories per minute if you climbed at a faster speed. Besides raising your heart rate, climbing stairs also builds up muscle mass and improves bone density. If your office happens to be on an impossibly high floor, don't use that as an excuse – you can climb the stairs for about 5 flights or so, and then ride the elevator the rest of the way up.
12.30p.m. – 10-minute lunch workout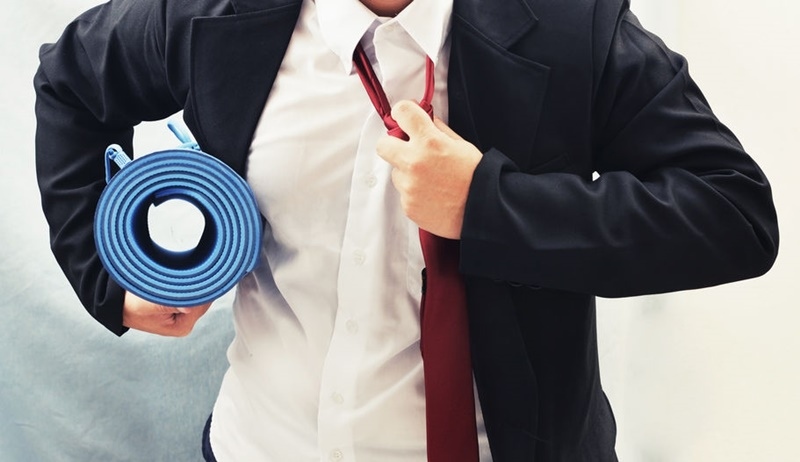 Numerous studies have shown that sitting too much is bad for your health. A sedentary lifestyle is linked to an increased risk of diabetes, heart disease, and weight gain. While waiting for your work buddies to make a move and head out to lunch, get up and fit these quick exercises in to get your body moving and make better use of your muscles.
If you have something heavy lying around, pick it up and do some quick bicep curls. Do some squats or lunges to work your legs, or bend one leg behind you and grab onto your foot to stretch your quads. Something as simple as standing with your feet together and lifting both heels up and down can also gently work your whole body.
4.00p.m. – Continuous desk exercises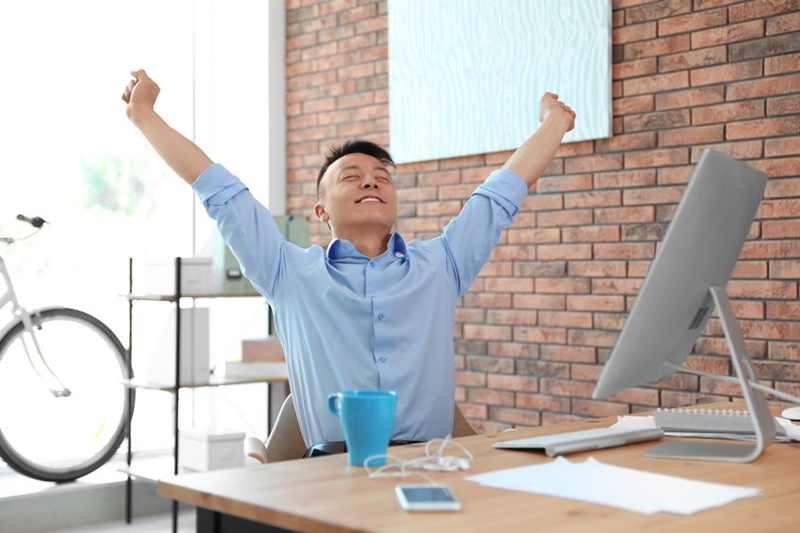 Yes, you can exercise without even getting up from your desk! If your shoulders are feeling tense, do some simple shoulder rolls: keep your back straight and your chin tucked in, roll your shoulders forward in a circular motion, repeat, and reverse. You can also gently tilt your head sideways to your shoulder and hold for 10 seconds to relieve some tension off your neck. Glutes squeezes are also another inconspicuous option for you – just contract your butt muscles and hold tight for five seconds, before relaxing and contracting again.
6.30p.m. – Swim for 45 minutes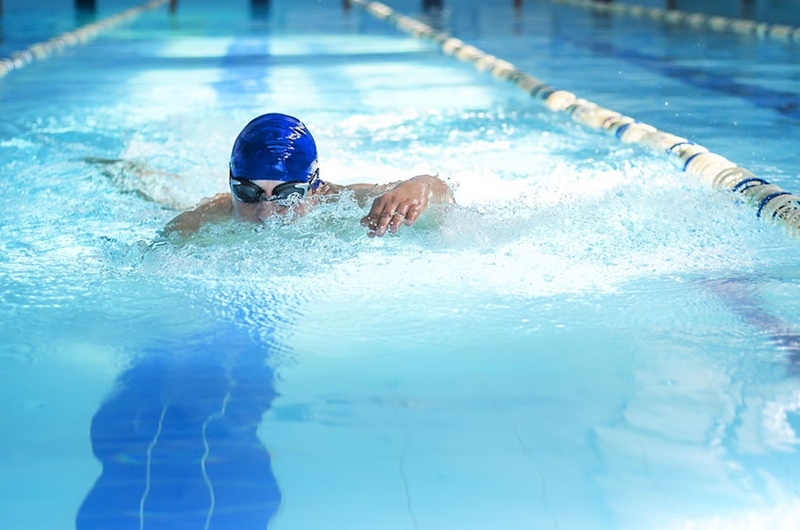 Now that you're free from the confines of your working hours, make a real commitment to your fitness goals by going for a proper workout session. If conventional gym workouts aren't for you, why not consider going for a swim instead?
Swimming is a full-body workout that brings you all the benefits of a run, without the negative impact running inflicts on your bones and joints. If you have a water-resistant watch, you can time yourself as you do your laps and push yourself to burn more calories in a shorter period of time.
Lack of time isn't an excuse
As you can see, there's no such thing as having "not enough time to work out" – there's always a way to slip in some form of exercise throughout the day with very minimal effort on your part. And if you happen to be on the lookout for a watch to help you keep track of the time throughout your active workday, why not check out the limited-edition Reebok Square Element watch?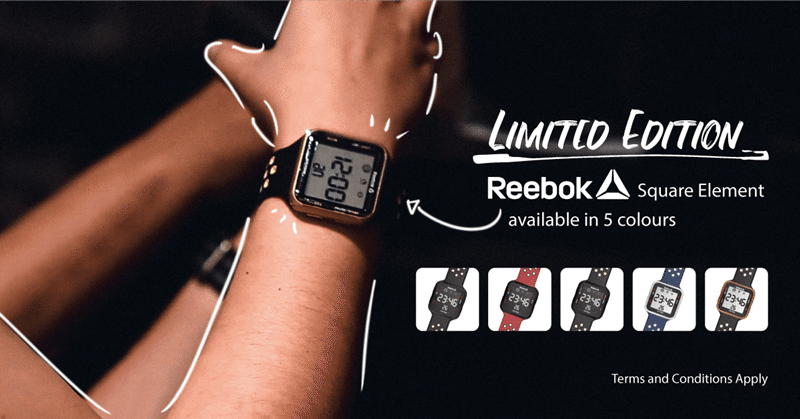 The Reebok Square Element watch is a one-time only model that comes in five different colours. It is a digital display watch with a silicone and stainless-steel strap, with all the normal functions of a digital watch and water resistance up to 100m. Functional and sporty, it's the perfect watch designed for fitness lovers and those with an active lifestyle.
So, make some changes in your daily lifestyle and incorporate more physical activity into your workday – and you can do it all with your Reebok Square Element to time your sessions. Check out the limited-edition Reebok Square Element here or head on over to Facebook to find out more.