What can you do with RM530 in Boost App? As one of Malaysia's most widely accepted e-wallets, you can use Boost for anything from paying for mineral water from a convenience store, topping up your phone's prepaid credit, and even pay for your utility bills directly from the Boost app! Having money in your Boost e-wallet is as good as having cold, hard cash.
Want to get up to RM530 in your Boost App for free – together with a rewarding credit card – at one go? Read on to find out how.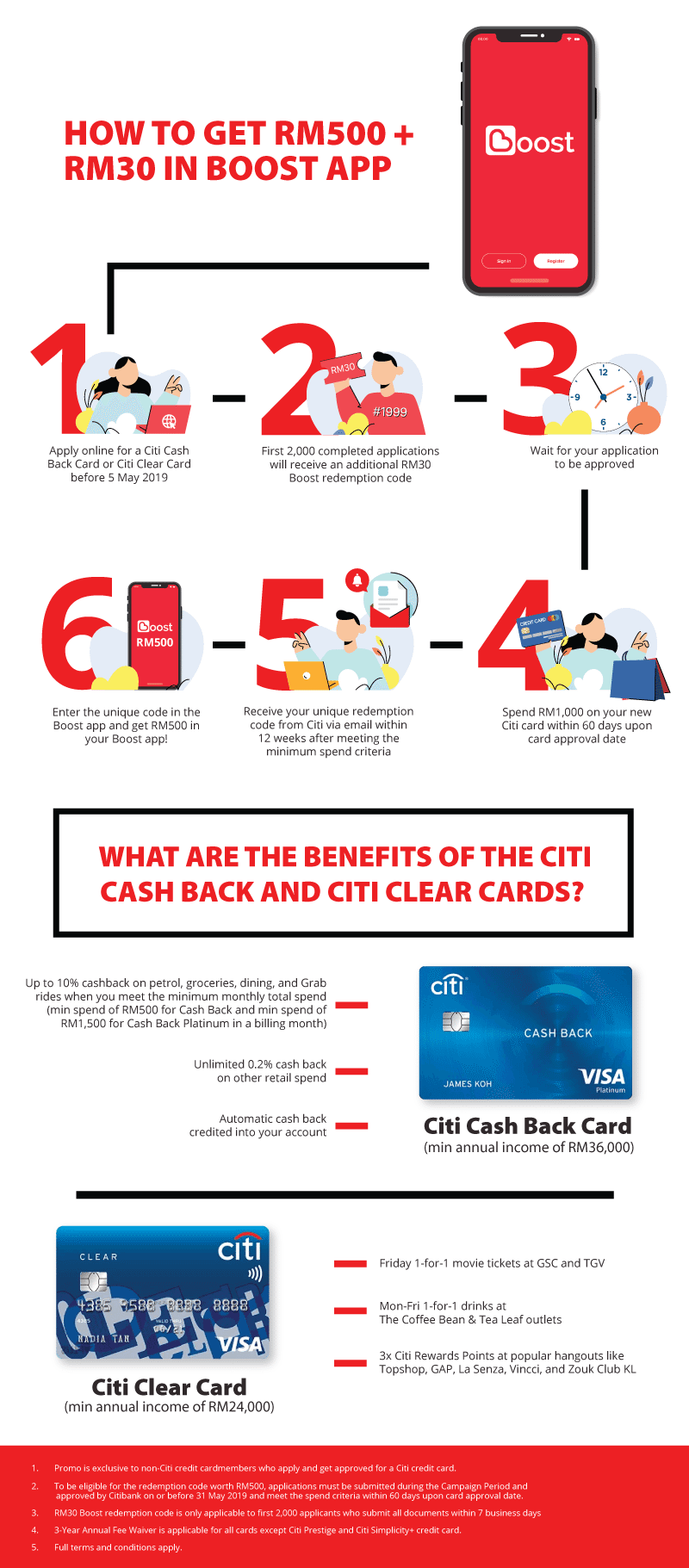 Take advantage of this promotion and enjoy two benefits: RM500 + RM30 in your Boost app and a dependable credit card in your wallet. The Citi Cash Back Card is a reliable cashback card for every day of the week. It's the only cashback card that gives outright cashback on Grab rides, and the other categories of petrol, groceries, and dining ensure you get cashback returns for your everyday expenses. Up to 10% cashback is a rewarding rate and the Gold variant in particular has a minimum monthly spend requirement that isn't too difficult to reach.
Meanwhile, those who prefer rewards and promotions over cashback can opt for the Citi Clear Card instead. Buy one free one deals at both GSC and TGV as well as at Coffee Bean will save you a significant amount off your entertainment and coffee expenditure respectively. Moreover, this entry-level credit card doesn't have a minimum spend requirement for its rewards, so you can even get it just as a handy standby card for your coffee runs or movie dates.
Find out more about the Boost and Citibank promotion here.