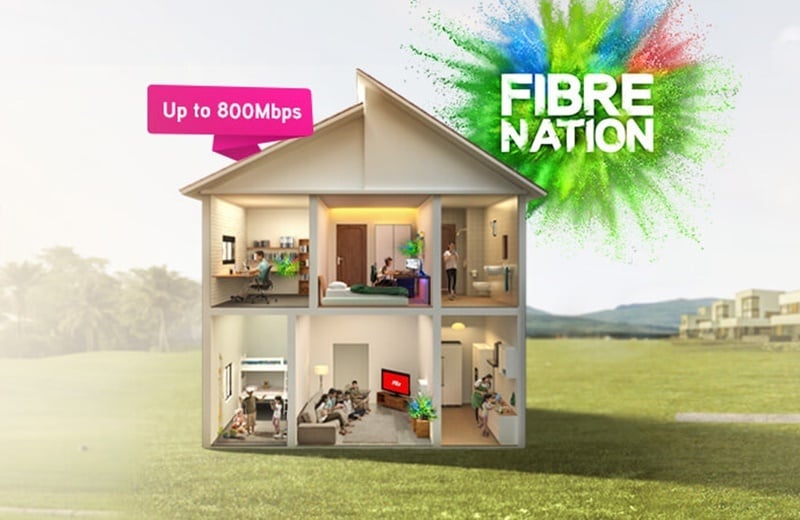 Maxis has officially introduced three new MaxisONE Home Fibre plans, offering significantly faster speeds of up to 800Mbps. Designed to complement its previous packages, Maxis Fibre plans now cater for those who need faster home internet.
The three new plans offer a huge jump in fibre broadband speeds, at 300Mbps, 500Mbps, and 800Mbps. Monthly subscription prices are priced accordingly, maxing out at RM299 for the 800Mbps plan. As before, all five plans come with unlimited quota and those from 100Mbps speed and above come with unlimited local voice calls as well.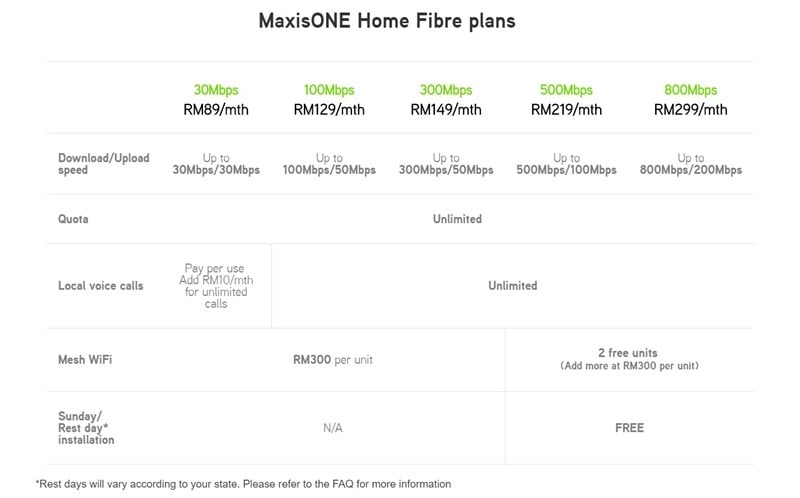 The new plans mean that Maxis now offers up to 8x faster speeds compared to its previous plans; there were previously only two MaxisONE Home Fibre plans at 30Mbps for RM89/month and 100Mbps for RM129/month. Now, for only RM20 extra a month, you can get 3x faster Internet speeds on the new 300Mbps plan compared to the 100Mbps.
Interestingly, the 500Mbps and 800Mbps plans come with two free units of AirTies 4830 Mesh WiFi – which is the first time Mesh WiFi units are being offered as part of a broadband plan. Those on the lower-speed plans and non-Maxis customers can purchase the AirTies Mesh WiFi from selected Maxis outlets at a retail price of RM300 per unit. A mesh WiFi network eliminates dead spots in a WiFi network by placing additional WiFi "units" around the home, resulting in a WiFi network that's consistently strong throughout the entire house.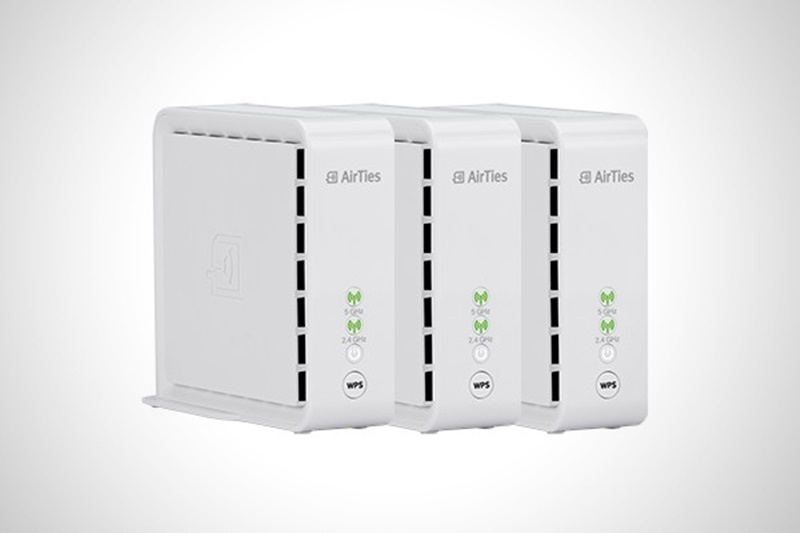 The new plans offer better value for money compared to TM's Unifi fibre offering. Currently, TM only offers a 300Mbps plan as its maximum offering, even though it is upgrading older subscribers on the 100Mbps plan to 800Mbps as part of its ongoing "Turbo upgrade" program. At a promotional price of RM199 per month, Unifi's 300Mbps plan is a good RM50 more than Maxis' 300Mbps plan.
The new MaxisONE Fibre plans are also immediately available for subscription as part of the MaxisONE Prime plans, which combine Maxis' home fibre plan with a MaxisONE mobile plan.