Carrying cash when travelling is usually the most convenient and inexpensive way to take money overseas, but it does a have a serious drawback – money lost or stolen is unlikely to be recovered. Furthermore, it might be difficult to estimate a sufficient amount of local currencies, adding to your travel hassle.
So what are your money options then? Check out these five safe, alternative ways to take money and backup bucks abroad:
1. Credit Cards
The best thing about using credit cards abroad is that you often automatically enjoy attractive conversion rates. It'll likely be accepted almost everywhere and there isn't much prep needed except to contact your issuer and inform them of your travel plans in addition to activating the overseas flag where necessary.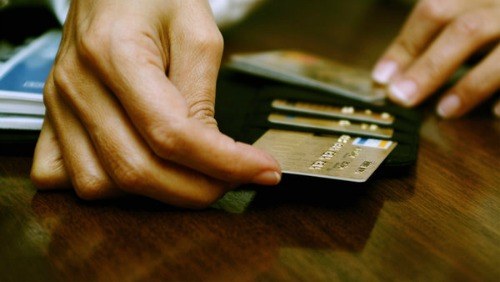 The one gripe people have with using credit cards abroad are the foreign transaction fees which range from 1% to 3% of each purchase amount. To negate this, look for a card that has very minor or no service fees at all.
In addition, remember to instruct the cashier or teller to charge your card in the local currency to enjoy lower exchange fees.
2. Debit Cards
You can use debit cards overseas to make payments but you'll need to activate your overseas flag first. This can be easily done via online bank account services, at an ATM and with some providers, even over the phone.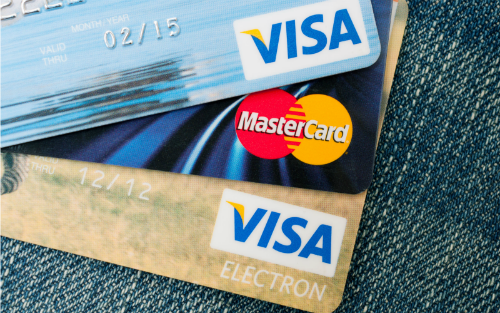 There are restrictions however, for instance, some merchants may decline foreign issued cards. You may also have a lower maximum transaction limit that is based in Malaysian Ringgit, typically up to RM5,000 (Visa) and RM10,000 (MasterCard) per day depending on your issuer.
Since debit cards also function as ATM cards, you may use it to withdraw cash, but note that withdrawal charges will vary with providers, ranging from zero fees up to RM12 per transaction.
3. Prepaid Cards
These cards function a lot like debit or ATM cards and are a safe travel money option because even if it is lost or stolen, all you have to do is contact the issuer to have the card blocked. A new card can be sent to you rather quickly in most cases.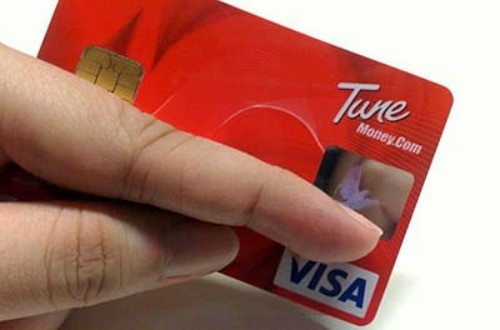 To use the card, simply load in the currency of your choice and swipe as you would a debit or credit card, where you can also use it to make withdrawals at approved ATMs. If you run low while abroad you can continue to top up the card via an online account or by phone (but do consider the cost of making overseas calls).
Costs related to the card include a purchase fee (typically RM10 to RM20), foreign transaction fees, which is on average 1% of its Ringgit equivalent per transaction, and withdrawal fees. You can get a prepaid card issued from Malaysian banks but local cards may require activation to enable usage when you travel.
4. Digital Currency
Digital currency or more specifically cryptocurrency, like Bitcoin, makes a lot of sense when travelling. For one, there isn't any foreign transaction fees imposed as you travel and spend between countries and regions. That's not to say there are no charges at all – you do pay some transaction fees (and others) that competitively vary between providers.

Note that you can use Bitcoin to pay for almost anything – hotel bookings, dining, flights, entertainment and transport, but you will first need to buy the bitcoins you require and store it in a digital wallet. In addition, should you require an exchange; you'll need to find bitcoin accounts in your destination country to enable selling your bitcoin for local currency.
The restrictions you might face however, is the level of acceptance for such currency, which varies in different parts of the world, so you'll need to research its viability before departure. Also beware of scammers, they do exist. Keep safe by reviewing local exchange accounts before signing up.
5. Traveler's Cheques
It's safer than cash but it can be a costly purchase. Local banks charge a 1% to 2% commission on the purchase amount for non-bank customers.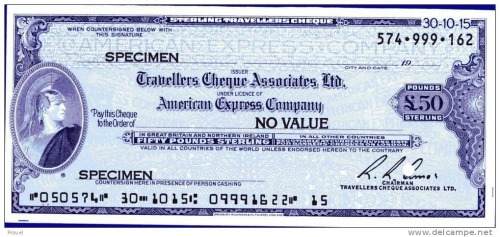 For instance, if you plan to purchase a currency equivalent of RM1, 500, you will be charged anywhere from RM15 to RM22.50 which is not inclusive of 6% GST and stamp duty plus more commission fees when you intend to cash the cheque.
While it remains a safe option (if you lose it, you can cancel it), you will need to consider the costs of traveller's cheques before buying.
It's best to have at least one or two credit cards on hand with you for emergencies when you travel. Some cards are so rewarding, they even provide insurance coverage and extra travel rewards when you swipe for related purchases. Check out our comparison page to find a list of the best travel credit cards available in Malaysia.
While you are looking for a travel credit card, don't forget to head to our Travel Getaway Campaign for great freebies when you apply for selected credit cards!