The Christmas tree has barely been in storage a week but it's already time to start bringing out the mandarin oranges and pussy willows.
Yes, Chinese New Year is just a month away and those who celebrate are going to start preparations for scrumptious cookies, gorgeous decorations and home items as well as new clothes for the family.
But in order to fund and make space for all the new items, you're going to be looking for ways to get rid of the old! Don't just throw things out; consider making money from your unwanted stuff.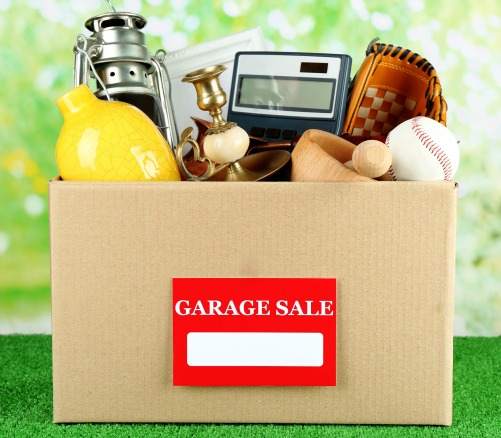 Sell Online
There are countless ways you can sell online. All you need to do is take some half decent photos an upload them on the various selling portals available.
Some of our favourite buying/selling sites include:
1) Mudah. Everyone's favourite local marketplace, Mudah is free to advertise on and allows you to sell all your unwanted items from household bits and bobs to clothing and shoes. Listings require approval before it goes public but other than that, there is no verification or feedback feature on Mudah so be ready to deal mostly with Cash on Delivery type sales.
2) Carousell. More widely used in app form, Carousell is taking off as the preferred way to sell just about anything since we all use our phones as cameras anyway. From clothes, toys and home items to cars and houses there really isn't anything you can't plug on Carousell! However, thanks to the sheer number of items on the site, we've found things move a little slower on Carousell unless it is priced super cheaply or is high in demand. Carousell is free (for now!) to sell on.
3) eBay Malaysia. Although, eBay worldwide is famously known as the online garage sale of the world; eBay Malaysia sells more new items rather than used but that doesn't mean you can't give it a try. eBay Malaysia is free to post an item for sale in Malaysia (won't appear in international listings) but they still ask you for your credit card details as a safety measure so if this makes you uncomfortable, you might want to give this a skip.
4) Facebook Group Selling Pages. Selling pages on Facebook have become popular ways to reach out to a niche group of sellers looking for a particular thing. It's easy and free to post your item on Facebook but do take note of each individual group's posting rules and regulations. The downside to selling on closed Facebook groups is the limited audience and the possibility of being crowded out by the barrage of sale postings that may come out at 'peak' times. If you're cleaning house for CNY, check out others doing so on the Preloved Household Goods Group or Malaysia 2nd Hand Market. These are just two we've found, but heaps more exist. Just give it a search on Facebook.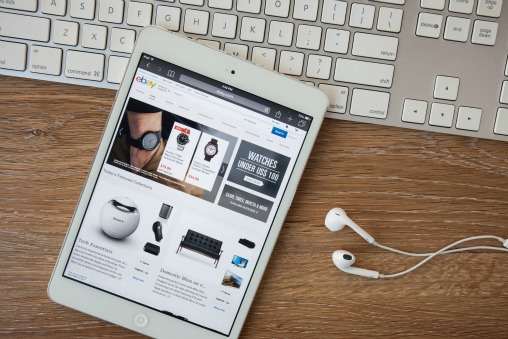 Other than these avenues, there is Lelong as well but we noticed people rarely post secondhand items there anymore so we've only given it a passing mention.
Other Ways to Sell
If the online method makes you uncomfortable or you just don't have time to list every single thing one-by-one; you could try the bulk selling route in one of 3 ways.
1) Garage sales. Super popular in the 90s, though not so much today, garage sales can be one way to sell all your items in one go. The reason for it's reduced popularity is the security factor but you can take measures to safeguard this. You could bring all your sale items outside and lock your home during the time you expect customers. Just be sure to advertise your sale well or you won't get the footfall you hope.
2) Flea market stalls. The Amcorp Flea Market is known for it's old and quirky range of household items and antiques so why not try to sell some there? You will need to contact the management of the flea market for a booth. Though booth prices are reasonable, you'd best contact them right now for a spot as spaces are bound to be limited at a time when everyone is wanting to sell!
3) Thrift-on-Wheels. If you're looking to unload fashion items, shoes and books – give the Thrift on Wheels' girls a call. Thrift on Wheels is a mobile thrift store that sells secondhand fashion items and books but be informed that the prices at which they buy are quite low. This method is great if you just want the easy way to unload your stuff and don't mind only making a token sum. The girls even do house calls to pick up your items at a charge of RM5. You will need to make a booking for house calls.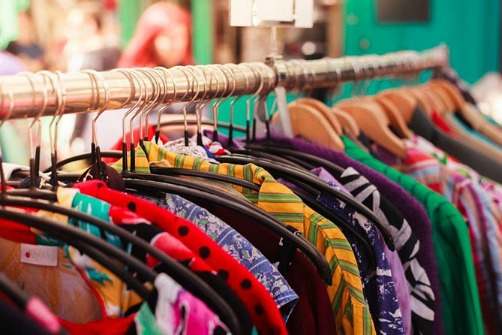 Happy Cleaning
If you really don't feel the need to sell, donating is the next awesome thing you can do with your unwanted items. Please of course, only donate items that are in usable, good condition. For large items such as torn sofas or broken furniture, you will need to contact your local town council for a pick-up. Most town councils will do this either free or for a nominal fee which is much cheaper than getting a private lorry to do it for you.
Although all the above are ways to sell your unwanted items; consider it also ways to purchase secondhand items for yourself. If you're looking to save money, you just might find a really good bargain this way.
Of course, if you're looking to replace your items for the coming festivities with shiny new things, check out our guide on using your credit card benefits for shopping as well as the best cashback credit cards for the purpose.
Whichever you choose, happy cleaning for the coming festivities!
Did we miss a page, site or Facebook group that's great for secondhand selling/buying? Let us know in the comments.