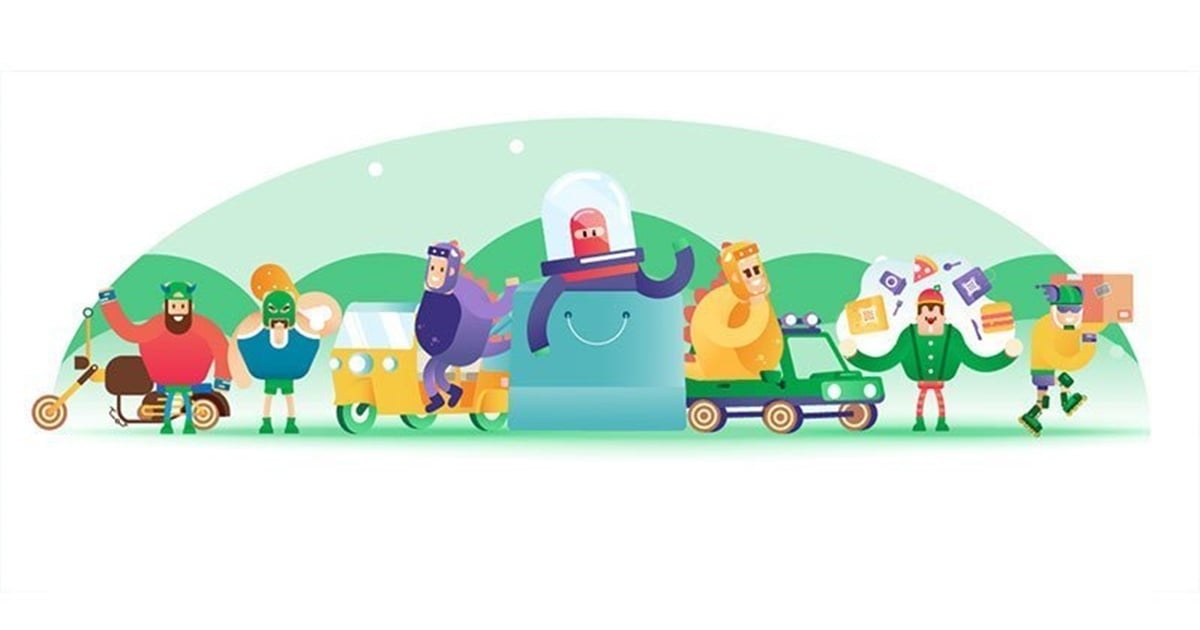 Grab users in Malaysia can look forward to a new feature on the app that makes doing everyday tasks with Grab rewarding. Called Grab Challenges, users can earn rewards for completing a set of tasks that involve the use of Grab's services. The feature has been rolling out throughout Southeast Asia since the beginning of the month alongside its rewards revamp and is now live for all users in Malaysia.
To find the Challenges feature on your Grab app, just scroll through the main page until you see the "Challenges" header – its placement on the page may differ between different users (some will find it close to the top, while others will need to scroll all the way down). From there, you will be able to see which Challenges are available for you to accept. Each Challenge has its own terms and conditions, so check the fine print before starting one.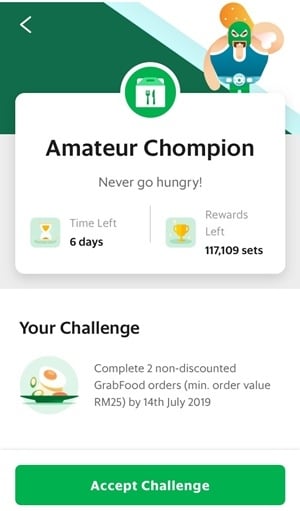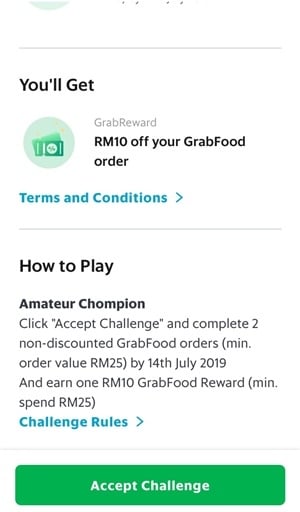 Grab Challenges all involve performing activities using the Grab app, including rides, GrabFood orders, and quite possibly a lot more. Completed challenges will be rewarded with Grab vouchers or GrabRewards points – a win-win scenario if you already use Grab services extensively. According to Grab, the Challenges are specially designed for each user, so different users may see different Challenges pop up on their app. Each Challenge is limited to the user who has access to it on their app; users cannot share Challenges with friends or complete one with the help of multiple accounts.
Once a challenge is accepted, you'll have to complete it within the given timeframe to earn the reward. There is also a quota for the number of rewards sets available to be given out for each Challenge. You can check your progress as well as the time and rewards left for each ongoing Challenge.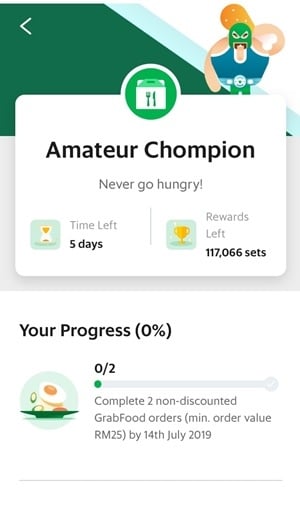 You can accept multiple Challenges at a time and fulfil them concurrently, but you can't end or restart them before the Challenge time runs out. You also are not allowed to take on a Challenge more than once. The Grab app will give you notifications on your progress for ongoing Challenges, but it won't notify you when new Challenges are available, so be sure to check the Challenges page regularly to avoid missing out on the chance to earn more rewards.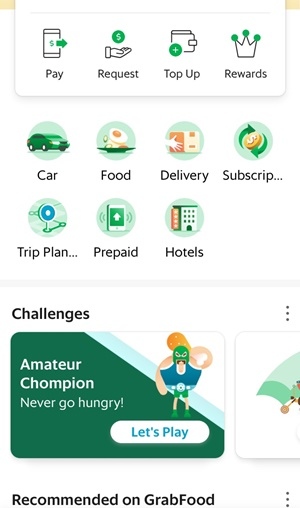 This gamification feature is designed to encourage users to do more within the Grab platform, but Grab isn't the first e-wallet in Malaysia to offer such a feature. Boost has been running its Boost Missions for some months now, rewarding users with cashback and Boost Coins for completing tasks on the app. Similarly, Fave also has its own fixed set of challenges that rewards cashback for using FavePay and purchasing Fave Deals.