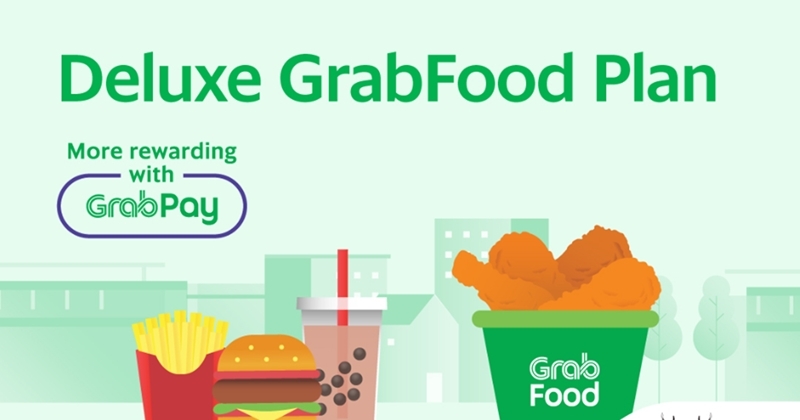 Regular users of GrabFood can now subscribe to Deluxe GrabFood at RM25 per month where as much as RM125 can be saved with the multiple discounts offered in the plan.
The subscription plan contains offers such as free delivery coupons as well as discounts off food orders. 40% off is given for 1 order with a minimum spend of RM40 – capped at RM20. You will also get to enjoy RM10 discount for 3 orders (minimum spend RM15), and get free deliveries for 15 orders (minimum spend RM10).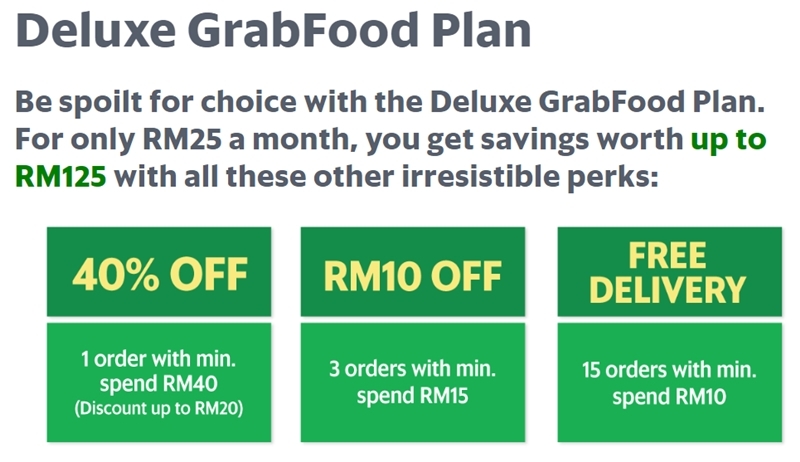 To subscribe to the plan, look for it on the Grab app homepage under Deluxe GrabFood Plan and select Get This Plan. Pay for the plan with your GrabPay Credits and find the voucher under My Rewards to start enjoying the discounts.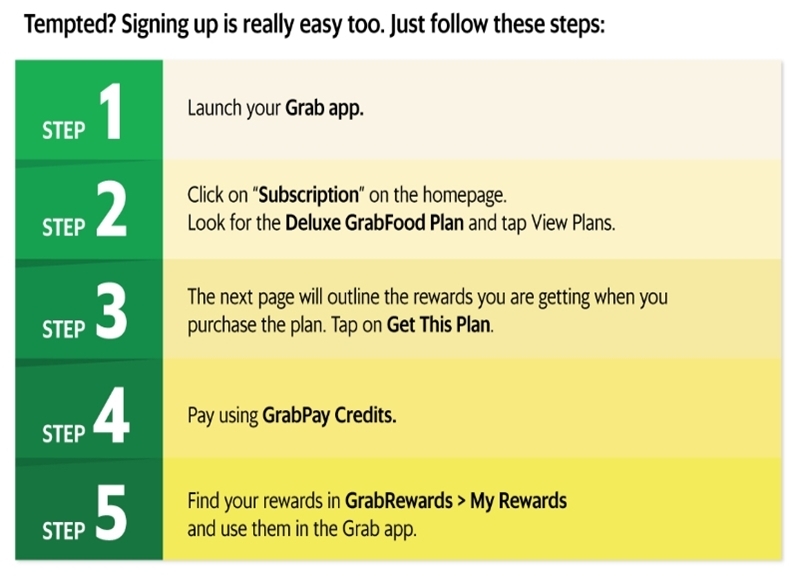 Only GrabFood orders in Klang Valley, Penang, Melaka, Johor Bahru, Kota Kinabalu and Kuching are eligible and it cannot be used together with other promotions.
The plan will be automatically renewed every 30 days so if you wish to cancel, do so before the start of a new cycle to avoid being charged. After cancelling, you will still be able to use your existing vouchers until the end of the billing cycle.
Deluxe Grabfood plan is an excellent option for those who order food regularly via GrabFood. This new plan complements the existing subscription plan by Grab called the Grab-It-All Pass, which offers better value for those who get both food and rides with Grab. At only RM50 per month you will get vouchers worth RM110 that includes RM4 off for 15 Grab rides and ten free delivery on GrabFood orders (minimum order of RM20).
(Source: Grab)