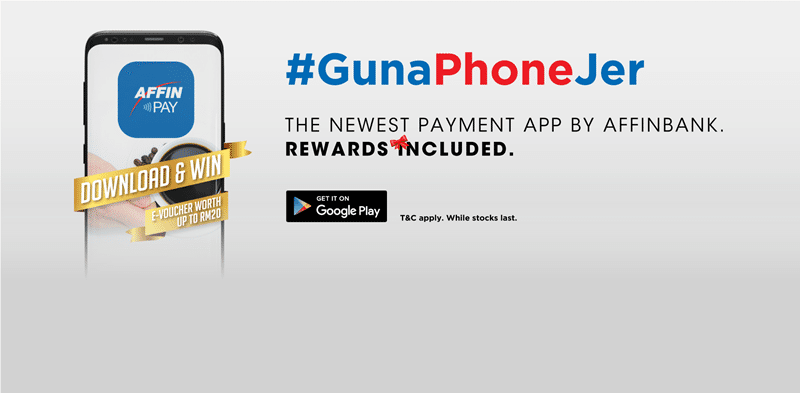 (Image: Affin Online)
The new AffinPay app allows customers to store multiple Affin Bank Visa debit or credit cards and use the app to make payments with just their phones. Users can pay with AffinPay at any merchant where Visa Paywave is accepted.
If you are an Affin Bank Visa debit or credit card holder, all you need to do is download the AffinPay app, set up the necessary PIN or biometric authentication for security, and link your Visa card to the app. You can then start paying using AffinPay by clicking the Pay button and tapping your phone on the Visa Paywave contactless terminal.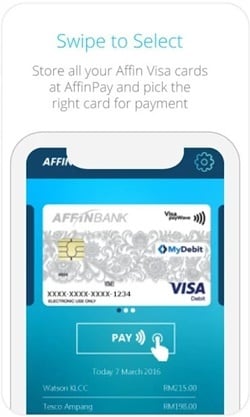 With AffinPay, cardholders don't even need to bring their cards out with them to make payments – all they have to do is use their smartphones. And with their payment history right there on the app, customers can track their spending more efficiently. Additionally, Affin Bank states that customers will be rewarded with exclusive deals when they pay with AffinPay.
Presently, AffinPay is only available for Android devices that support the Near Field Communication (NFC) feature. Affin Visa cardholders can download AffinPay on the Play Store.
(Source: Amanz, Affin Online)