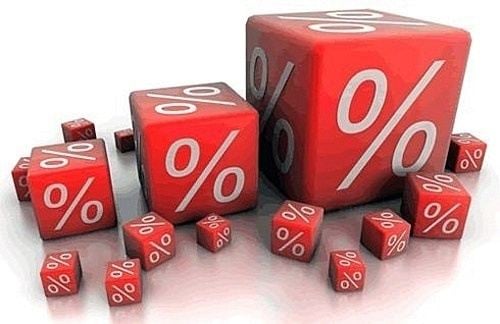 Credit Card Tiered Interest Rate
In an effort to promote better debt management, Bank Negara Malaysia (BNM) announced a financial guideline initiative which took effect back in March 2011 and involved all credit card holders throughout the country. The guideline saw the increase of credit card interest rates as a means of slowing down the rise in household debt among Malaysians. The logic behind this is that having a higher interest rate reduces the tendency of credit card holders borrowing money through the swiping of their credit card.
What is A Tiered Interest Rate?
A tiered interest rate refers to the different sets of finance charges for credit card holders who do not manage to make a minimum payment on their credit card balances before the due date. In Malaysia, a tiered interest rate is basically based on the repayment habit of the card holder. The interest rate is charged based on the card holder's settlement of the monthly minimum payment within the due date. If you keep a good habit of consistent minimum repayment, then the future applicable interest rate charged on your credit card will be lower.
How are Tiered interest Rates Charged?
There are three tiered interest rates regulated by BNM, namely the 15%, 17% and 18%, per annum interest rates. The longer the period of time that you consistently pay your credit card bills promptly, the lower the interest rate charge incurred. The table below shows the finance charges based on the holder's prompt payment history.
| | | |
| --- | --- | --- |
| Tier | Prompt Payment History | Interest Rate (p.a.) |
| I | Last 12 months | 15% |
| II | 10 or 11 out of 12 months | 17% |
| III | Less than 10 out of 12 months | 18% |
Prompt payment = Full or minimum payment by due date
The tier I interest rate of 15% p.a. is for cardholders who have promptly settled their monthly minimum payments consecutively for the last 12 months. The 17% p.a. rate, on the other hand is for holders who have made prompt payment for at least 10 months out of a total of 12. For the cardholders who fall outside the above categories, the highest interest rate of 18% per annum will be charged to you.

Are There Any Exceptions?
The rates announced by BNM serve as a financial guideline, and it is possible for tiers and rates to vary and go to as many as 4 tiers or as low as 8.88% per annum respectively, depending on the bank.
Example 1 – Maybank

All Maybank 2 Cards, namely the Maybank 2 Cards Premier, Maybankard 2 Platinum Card and the Maybankard 2 Gold Card follow a three tiered interest rate system with rates of 8.88%, 17% and 18% per annum. This means that Maybank offers a rate of 8.88% instead of 15% per annum for cardholders who make prompt repayment of their bills for 12 consecutive months. As an added bonus, this rate is also offered to new Maybank 2 card customers as well.
Example 2 – Citibank

Citibank follows a similar approach with Maybank for its interest rates but offers a four tiered system instead , offering rates of 8.88%, 15%, 17% and 18% per annum. The lowest rate of 8.88% is designed for cardholders who settle more than 50% of their monthly outstanding balance consistently for a period of at least 12 consecutive months.
What Constitutes Prompt Payment?
To put it simply, payment is considered prompt as long as the minimum payment required is made with the due date issued by the bank. Minimum payment amounts can vary and usually range from 5% of the outstanding balance or a minimum of RM50.
Let's Look at a Few Scenarios

Assuming that the card follows the BNM guideline of 15% , 17% and 18% p.a.

Case 1:

Ms. Suzy made retail purchases on her credit card starting from January 2013. She paid her bills promptly every month, except for May and July 2013. As such, the applicable interest rate for her credit card on January 2014 is 17%, due to only 10 months of prompt payment.

Case 2:

Mr. Stephen just got his credit card 4 months ago so since he does not have a repayment record of at least 12 months, an interest rate payment of the maximum of 18% per annum will be applied to him. The rate will drop once he has reached at least 12 months of repayment with a record good enough to entitle him to a lower rate. However, if he signed for his credit card with Maybank, he might still be able to enjoy a lower rate as part of the Maybank 2 credit card sign up special.
Case 3:

Mr. Kim just got his credit card last month and he missed payment for his very first month. The interest rate maximum payment of 18% per annum will be applied to him until he has reached at least 12 months of repayment. At which point, if he has made prompt repayment for all his other bills for the remaining months, he may be eligible for a lower rate. However, similar to Mr. Stephen, he may be entitled for a lower rate if he signed for his credit card with Maybank as part of the Maybank 2 credit card sign up special.