Your smartphone can help you out with your debt management quite a bit, if you don't already know. In fact, there are apps out there specifically made to help people deal with their debt, budget, and financial management. In this piece, we share with you a robust selection of apps (available for both Android and iOS) which you can use to get rid of your debt and get your finances back in shape!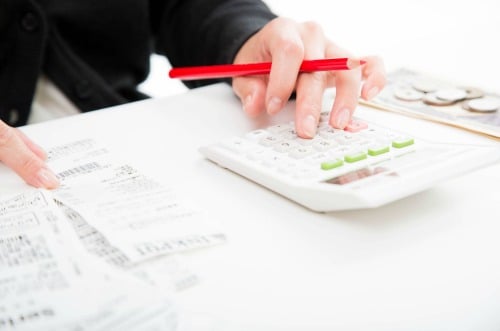 AKPK Budget Calculator
While AKPK (Malaysia's Credit Counseling and Management Agency) has a reputation for being the last resort for those at the end of their rope, we don't think that's a fair sentiment to carry. Everyone can use advice when it come to handling credit, so what better place to turn to than an agency dedicated exclusively to that?
On their site (accessible via any mobile browser) you can find a handy budget calculator that can help you determine how much debt you're in and what you have to work with. You don't even need a smartphone for this one, so for those too skittish to download new apps, you can try this out to quickly get a feel for how much an app can help you.

To Clear Your Debts
For those of you completely comfortable with installing apps already, you should know that a budget calculator is just the tip of the iceberg. Check out Debt Payoff Planner for iOS and Android for example. Input your income, expenses, and debts, and the app can let you know exactly how much to pay on each debt every month. You can track all your debts with a clean summary and even see on what date you'll be debt-free.
Another app that can help you keep track is called IOU (ioutool.net) and it's plenty simple to use. Since it's more for tracking the little debts you have with your friend or family, it's not all that fully-featured. Which means it's great for those who keep forgetting who they owe or who owes them money. Use these two apps to clear out the little tiny debts and organise your larger commitments, too.
Read Also: Find Out When Android Apps Become Cheap or Free with AppSales
To Manage Your Budget
Now that you know how much you owe and how much people owe you, it's time to adjust your budget so you can properly allocate your cashflow to the necessary channels. Dollarbird is an app for both Android and iOS that can put your expenses into a calendar format so you can clearly see what you will owe and when you owe it. This helps you plan your expenses days ahead. It even comes with a neat visual summary of your cashflow for you to look through and analyse to see where you can make improvements.
Fudget is another app for both iOS and Android that can help you manage your budget. A lot quicker and simpler than Dollarbird, this one is more for those who'd rather see things in a list form and plan it out that way instead of looking at a calendar. Both these apps are free and can drastically improve how you work with your money, and subsequently, how you handle your debts.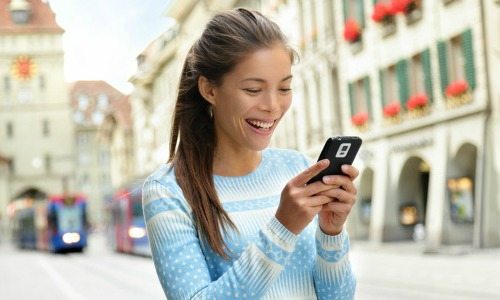 To Remind Yourself to Be Vigilant
After having some apps tell you how much debt you owe and how to budget for them, you would do well to have an app that reminds you of these too. Changing your spending habits is as hard as changing your diet. Without encouragement, reminders, and plenty of motivation, you may fall off the wagon sooner than you think.
Habit tracker apps like Habitbull can help you set reminders and notifications for you to get yourself back on track with your spending on days when your old habits threaten to creep back into your life. Set non-spending goals, saving goals, or debt-repayment goals and the app will remind you of them periodically on either your iOS or your Android device.
Another way to simplify your debt management is to consolidate them under one personal loan. Doing this can make it a lot easier on your wallet as long as you get a loan with a lower interest rate overall. Check out our comparisons page to see which personal loan can be the best for you to use for this purpose.
Have anything to add to this article? Share your thoughts and ideas with us in the comments section down below!