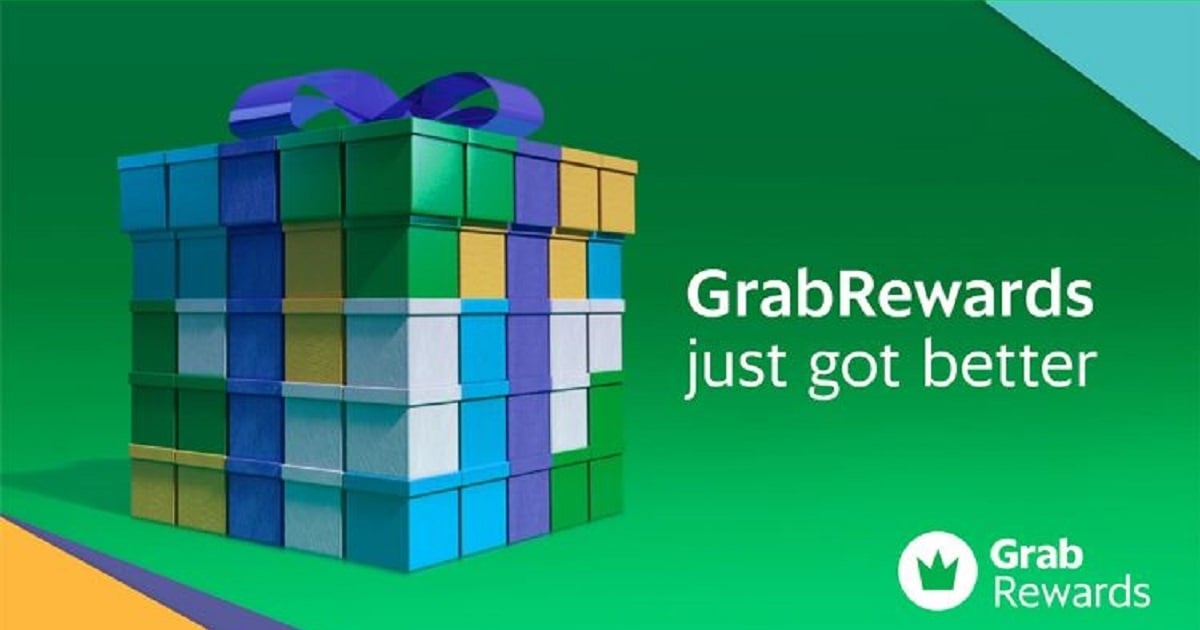 Grab's streamlining of its GrabRewards points system goes live today, almost three months to the day of its original announcement. The changes are significant, and isn't just a revision to how you accumulate GrabRewards Points – but this particular revision fundamentally changes the GrabRewards ecosystem, which we'll explain in detail in this article.
But first, a quick refresher. Back in July, Grab announced a restructuring of its GrabRewards system, with changes to its points earning rate, Membership Tier eligibility, new high-value redemptions, and the introduction of non-expiring points.
The table below is a great example why a revision to the points earning rate was due. Back when GrabPay was introduced, it offered different points earned per Ringgit for different Grab services. The most lucrative option was the in-store payment of GrabPay, which Platinum members would earn a whopping 20 GrabRewards Points per Ringgit spent – more than 3x what a Platinum member would earn for a GrabFood order.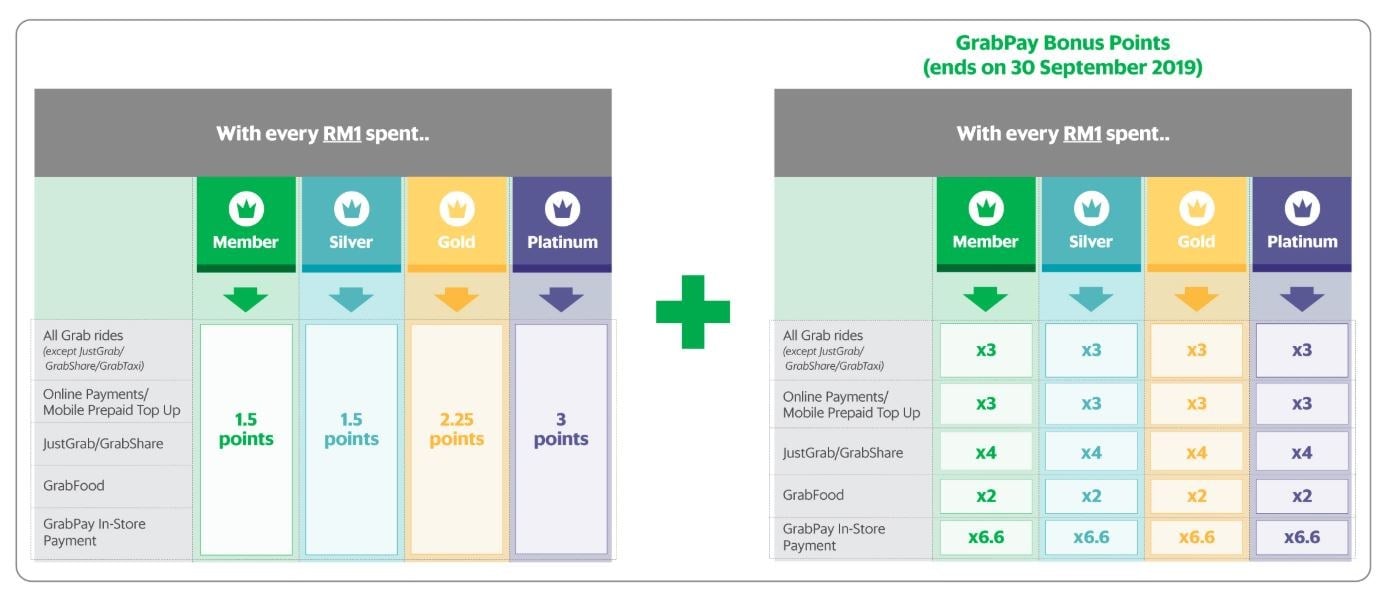 This made GrabPay extremely rewarding. Grab's general conversion rate (before and after 1 October 2019) is pegged at RM5 = 600 points, which means 1 GrabRewards Point is worth 0.83 sen. Therefore, every Ringgit spent on in-store GrabPay (RM1 = 20 points) yields 16.7 sen (0.83 x 20) worth in points – a whopping 16.7% return!
On top of that, some items on the GrabRewards catalogue may have a higher value than the 1 point = 0.83 sen rate. Thus, with the introduction of non-expiring points and high-ticket redemption options, earning points at a 20x rate would simply be unsustainable.
How much GrabRewards Points can you earn now?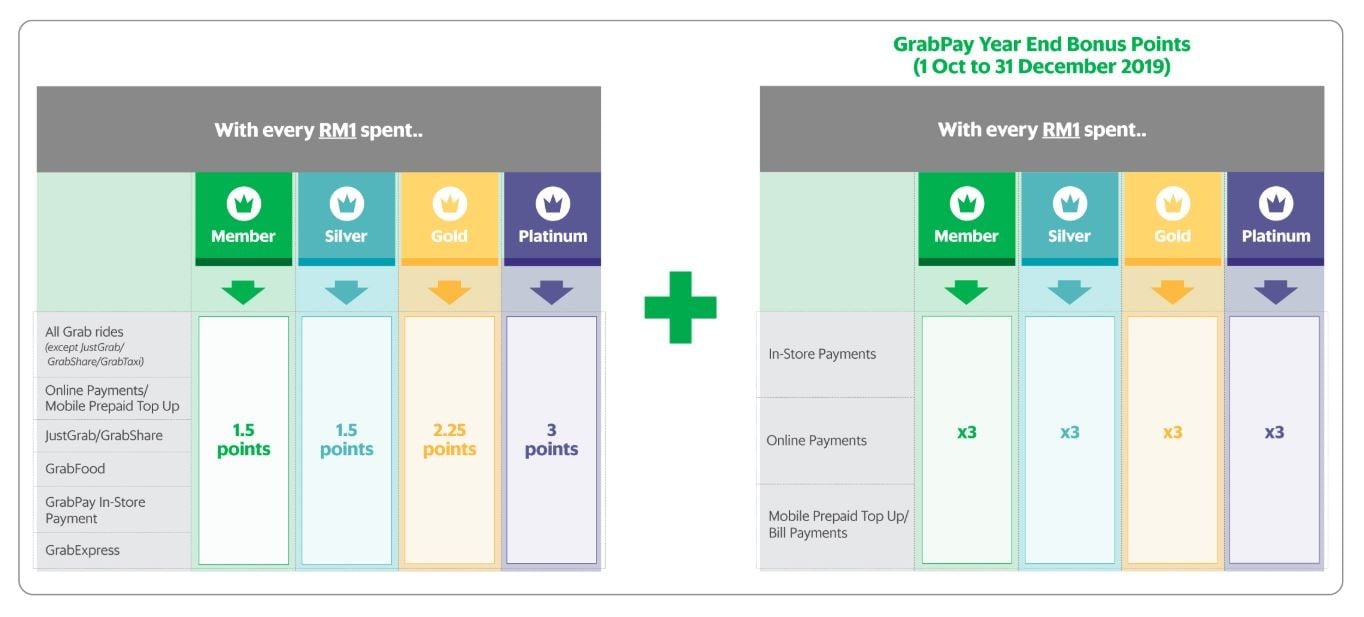 Starting today, GrabRewards Points multipliers are simplified and based only on one factor: membership tier. Regardless of the service you use, you'll earn the same 1 point for every RM1 spent, multiplied by the membership multiplier.
To soften the blow, Grab is offering a "GrabPay Year End Bonus", which adds an additional 3x multiplier across all membership tiers. The Bonus, which runs from today till 31 December 2019, brings with it good and bad news. The good news is that Platinum members can still earn up to 9x points for some transactions, so you can still earn a theoretical cashback of 7.5%.
The bad news? This Year End Bonus does not include Grab services, including Grab rides, GrabFood orders, and GrabExpress – all will yield a maximum of 3 points per RM1 spent only. Plus, you'll earn a maximum of 3 points per RM1 spent on all payment using GrabPay from 1 January 2020, which yields a return of just 2.5%.