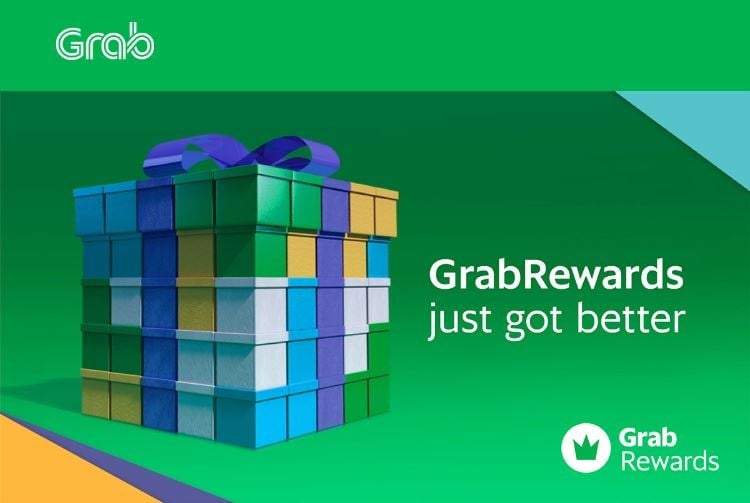 Grab has announced some revisions to its GrabRewards points system. Two major changes are happening: first, GrabRewards Points now never expire as long as you continue using Grab services, and second – and most dreaded of all – there will be a reduction on GrabRewards Points earning for every Ringgit spent.
GrabRewards Points Never Expire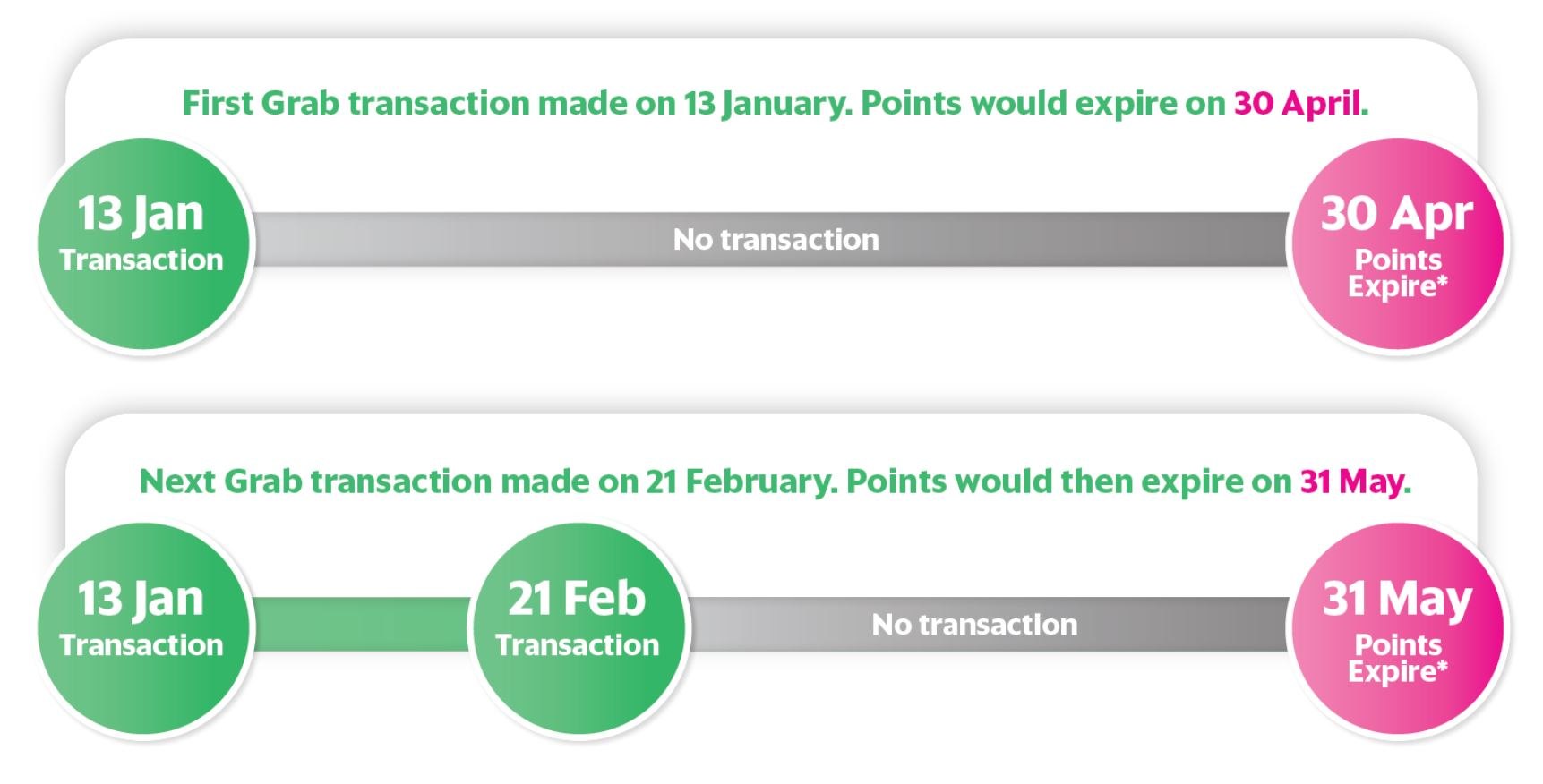 Effective immediately, GrabRewards Points now do not expire as long as you perform one Grab transaction within 3 months of the previous transaction. A Grab transaction is defined as completed Grab rides, GrabFood orders, and GrabPay payments (in-store, online, mobile prepaid top-up, and bill payment).
This is a welcome change for frequent Grab users, as previously, unused points expire at the end of the next Reward Period after they were earned. Grab defines January to June and July to December as the two Rewards Periods.
Essentially, your GrabRewards Points will never expire as long as you keep using Grab services. Conversely, all GrabRewards points will expire if you do not make any Grab transaction in three months.
Non-expiring Grab Rewards Points is great, because Grab is also introducing high-ticket value redemptions.
High-Value Redemption on GrabRewards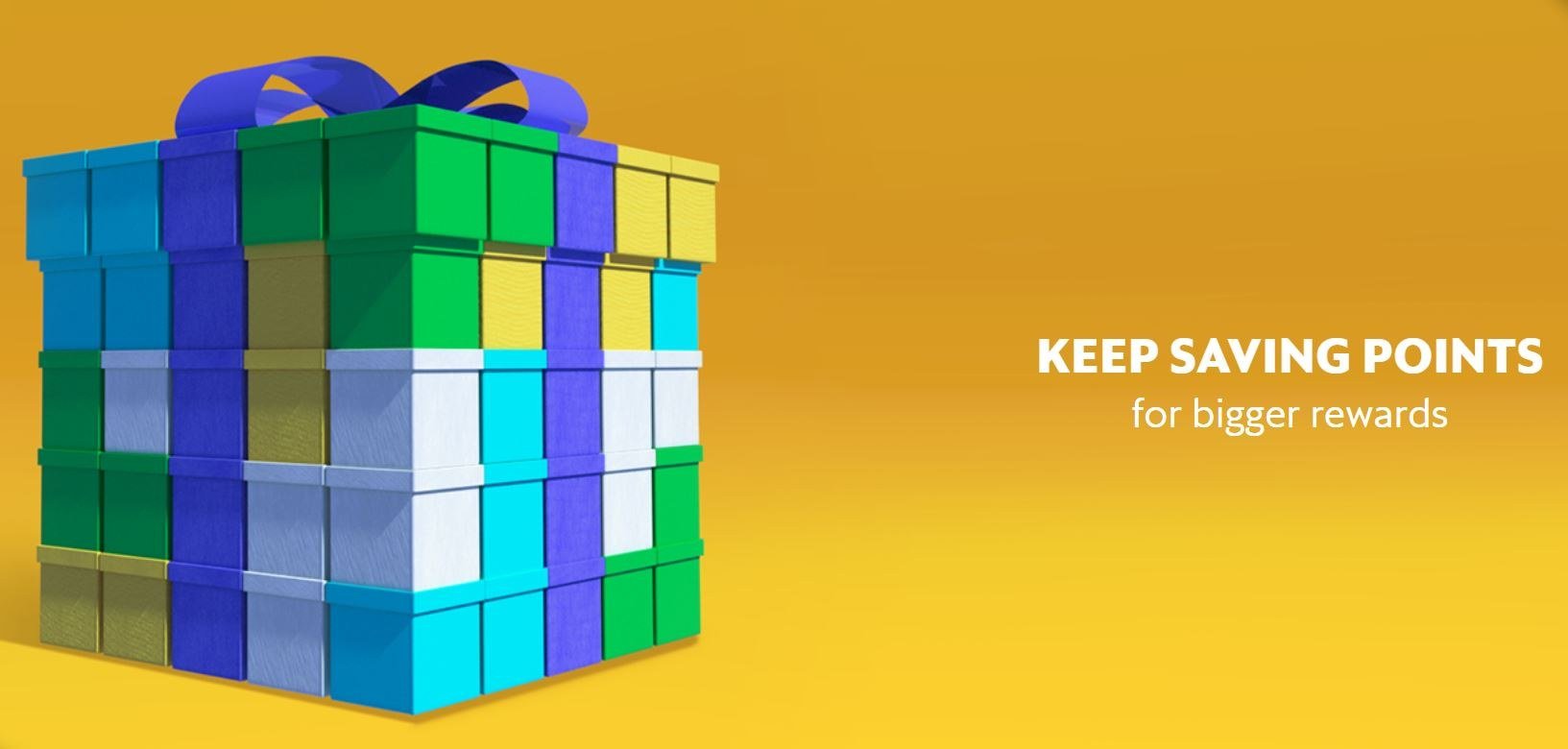 A new Limited Edition category on the GrabRewards redemption catalogue includes several high-value items designed to reward diehard Grab users. These come in the form of gadgets such as a Samsung 4K TV, Apple AirPods, Dyson Supersonic hair dryer, to other items such as a RM1,000 JD Sports voucher.
Items here require a much higher points outlay than the usual RM5 or RM10 Grab vouchers most users are used to, and appear to have a similar redemption rate as Grab vouchers (about RM0.008 per GrabReward Point).
No Changes To GrabRewards Member Tiers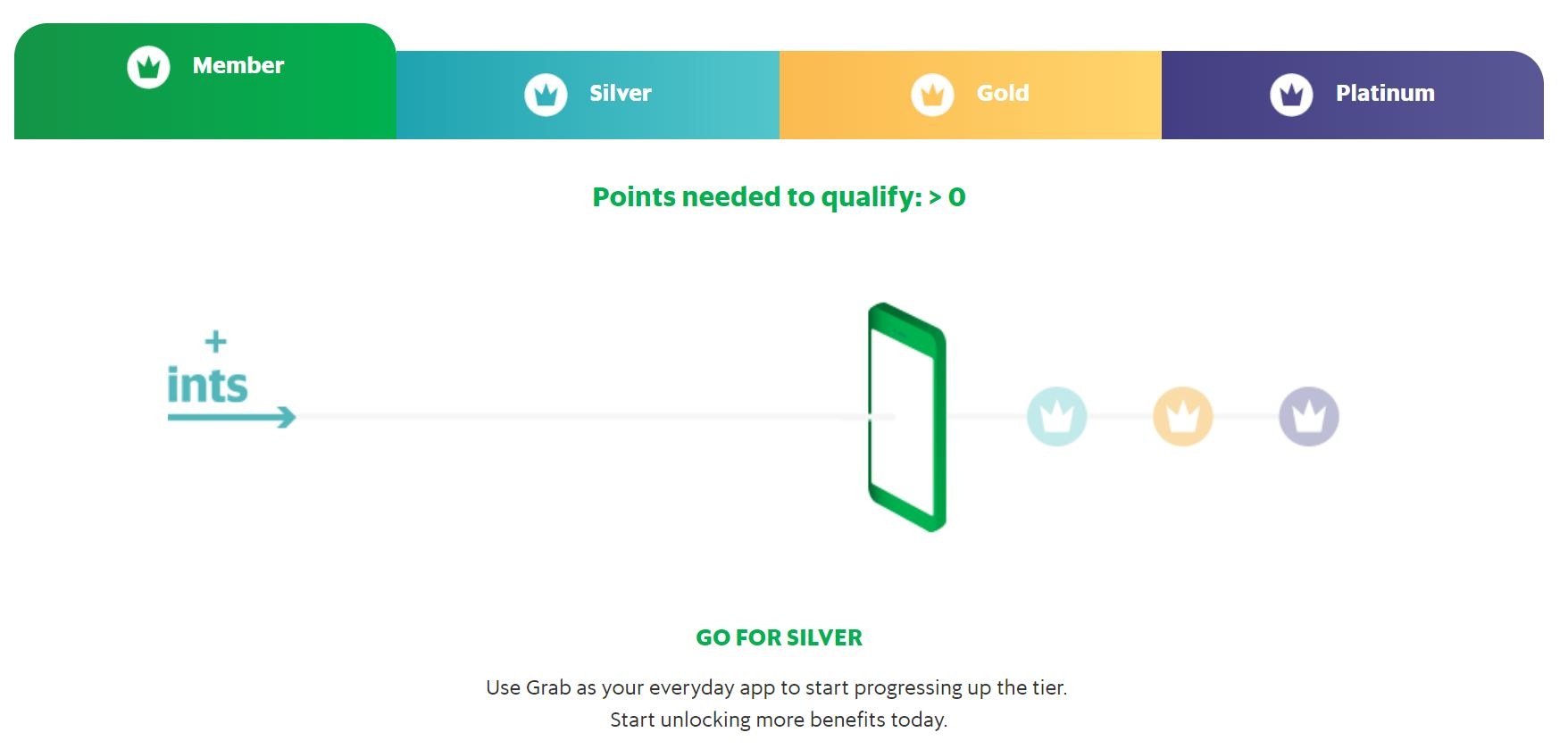 There will be no changes to how Grab users achieve Member tiers; users will still need to accumulate GrabRewards Points past a specific mark. For Silver Membership, users need to earn at least 200 points, while Gold requires at least 900 points, and Platinum needs a minimum of 3,500 points to unlock.
Maintaining membership tiers also remain the same: users will need to earn the same amount of GrabRewards Points within a single Reward Period.
Reduced Rate Of Earning GrabRewards Points
With the non-expiry of GrabRewards Points, Grab will be reducing the rate at which users can accumulate them. Starting 1 October 2019, Grab will revise the rate of points earned quite significantly.
Platinum members will earn 3 Grab Rewards Points for every RM1 spent on all Grab services (for Grab rides, this is regardless of payment via GrabPay or cash). For GrabPay transactions (in-store payment, online shopping, mobile prepaid credit reloads), every RM1 will earn 9 GrabRewards Points – but only until 31 December 2019.
Yup, that means the days of earning 20x GrabRewards Points will be over come 1 October 2019. Grab's rewards system has been extremely rewarding mainly because of this, but it looks like once the revision goes live, users will only earn a maximum 9 points per Ringgit spent.
What It Means For Grab Users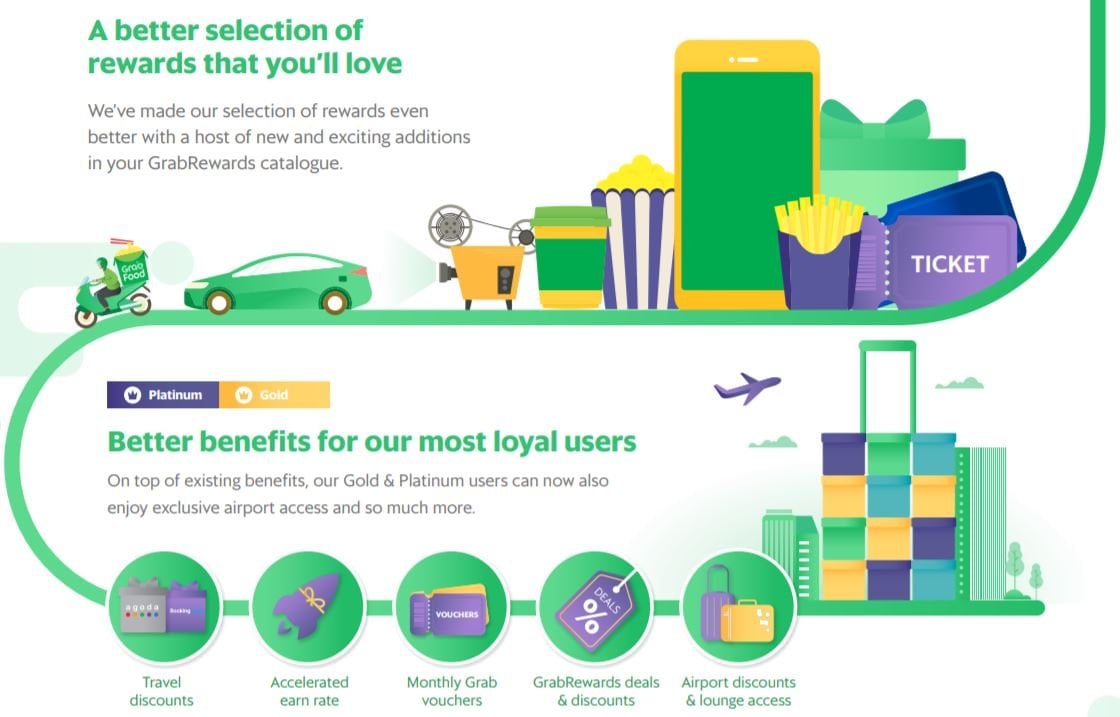 Non-expiring points are a big deal – few rewards systems actually offer such a feature. Points that never expire means users can accumulate points over a longer period of time, allowing them to redeem high-ticket items that would have been impossible to achieve in a short time frame.
To put into perspective, few credit card rewards systems offer non-expiring points – and even then, they are still subject to devaluation from time to time.
With the introduction of high-value redemptions, Grab is encouraging users to accumulate points – and therefore further use of Grab's services, like any rewards system should.
Similarly, the reduced rate of earning GrabRewards Points means it is harder to achieve and maintain Platinum tier membership. A common assumption (which is true!) is that it's too easy to hit Platinum tier in Grab, and that almost everyone is a Platinum member. Grab has introduced better rewards for Platinum recently with its move of introducing airport discounts and lounge access, which looks like a way of pushing its Platinum membership as a more "exclusive" tier.
With the new changes in points earning, a Grab user will need to spend between RM388.89 (9x – GrabPay) to RM1,166.67 (3x – Grab services) to achieve and maintain Platinum status – much higher compared to the current rates of RM175 (20x – GrabPay) to RM583.33 (6x – GrabFood/GrabLuxe).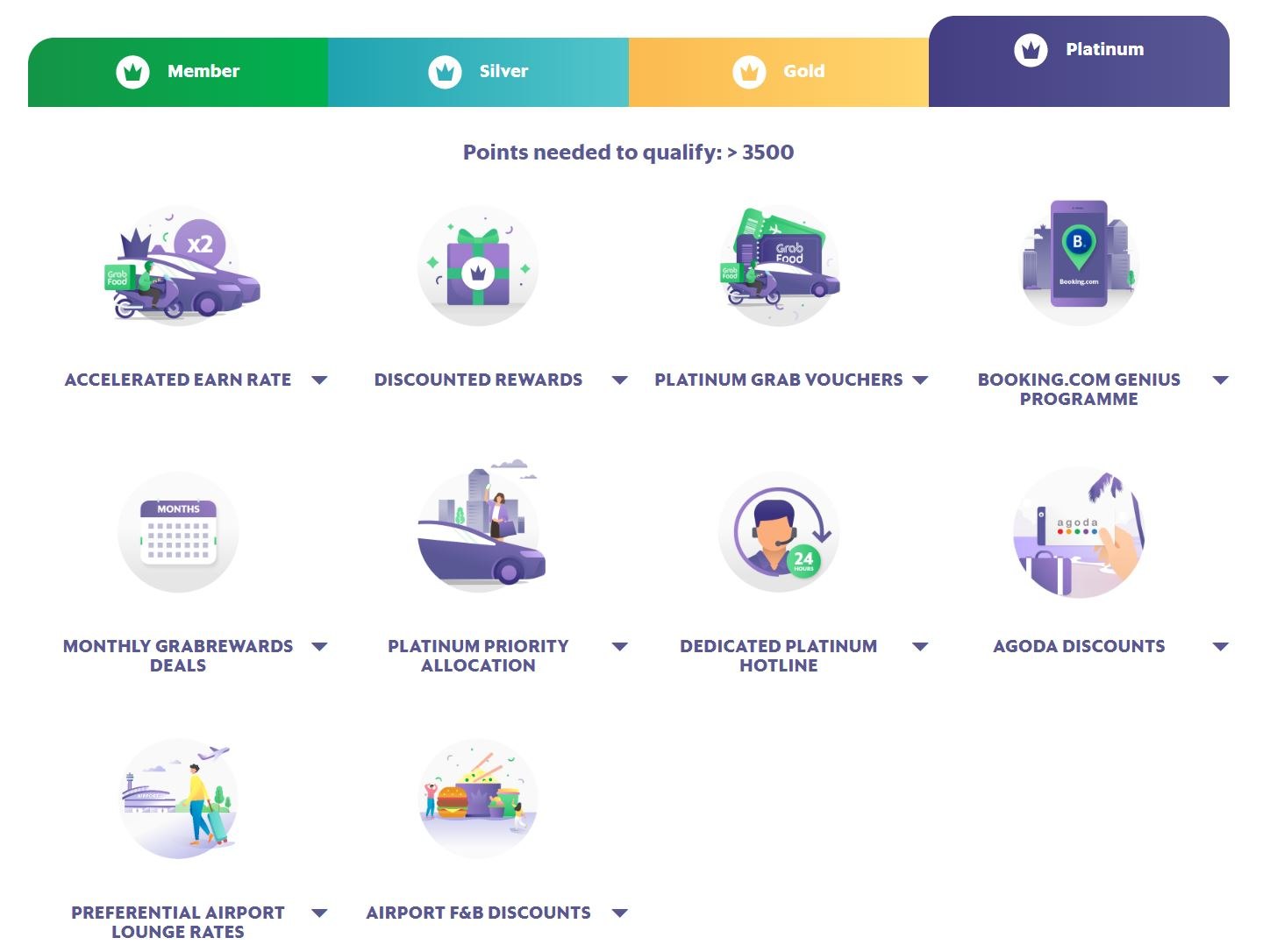 The introduction of non-expiring points combined with the current points accumulation mechanism would make the entire ecosystem unsustainable – which is likely the main reason why Grab is reducing the multiplier rate for Grab Rewards Points earning.
That said, there's no hiding from the fact that the lowered earning rate is painful. Based on the Platinum tier, you'll earn 50-75% less points for Grab transactions (3x from 6x-12x), and 55% less points for GrabPay transactions (9x from 20x).
Essentially, you'll earn points at a much slower rate, but they'll never expire. While many would understand that the 20x rate that Grab was offering would gradually be reduced, it is nonetheless painful to see such a drastic reduction in the coming six months. As we reach closer to the end of the acquisition phase of e-wallets, we'll likely see other e-wallets revise their benefits as well to more sustainable models.