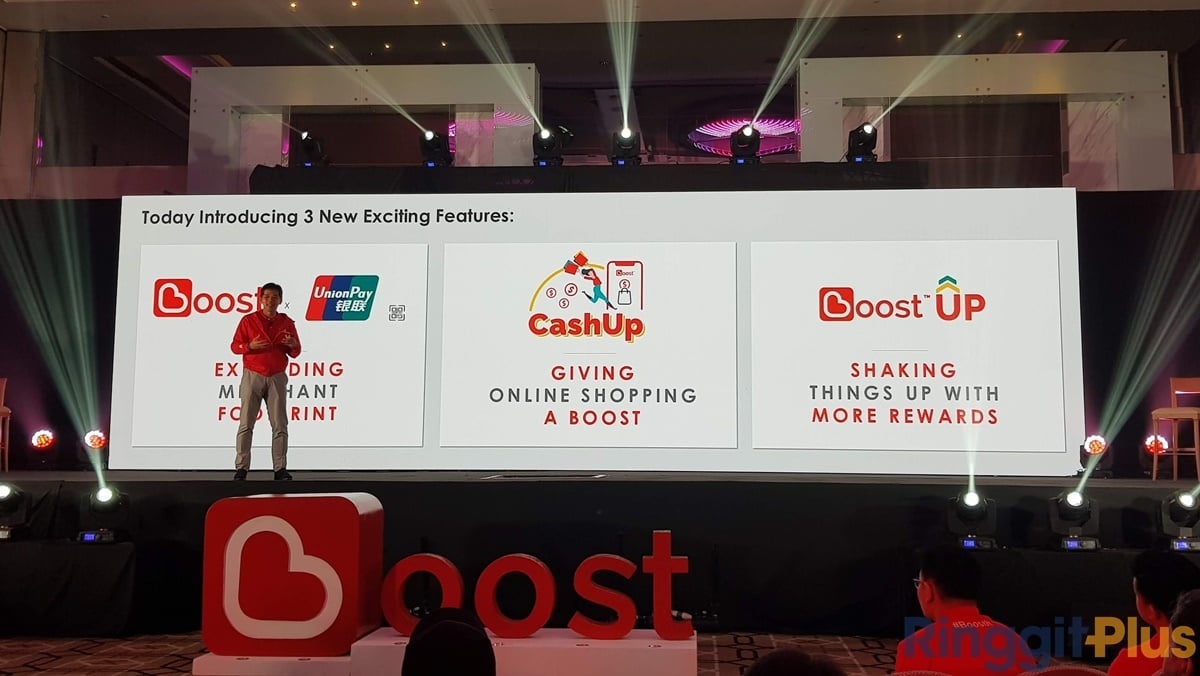 This November, Boost will be adding three new features to the popular e-wallet app. Users can look forward to a new cashback feature just for online shopping and the ability to pay with Boost at UnionPay QR merchants in Malaysia. Perhaps most notably, the e-wallet will also be making some changes to its current Shake Rewards programme, upgrading it to the new BoostUP feature.
More than just cashback with BoostUP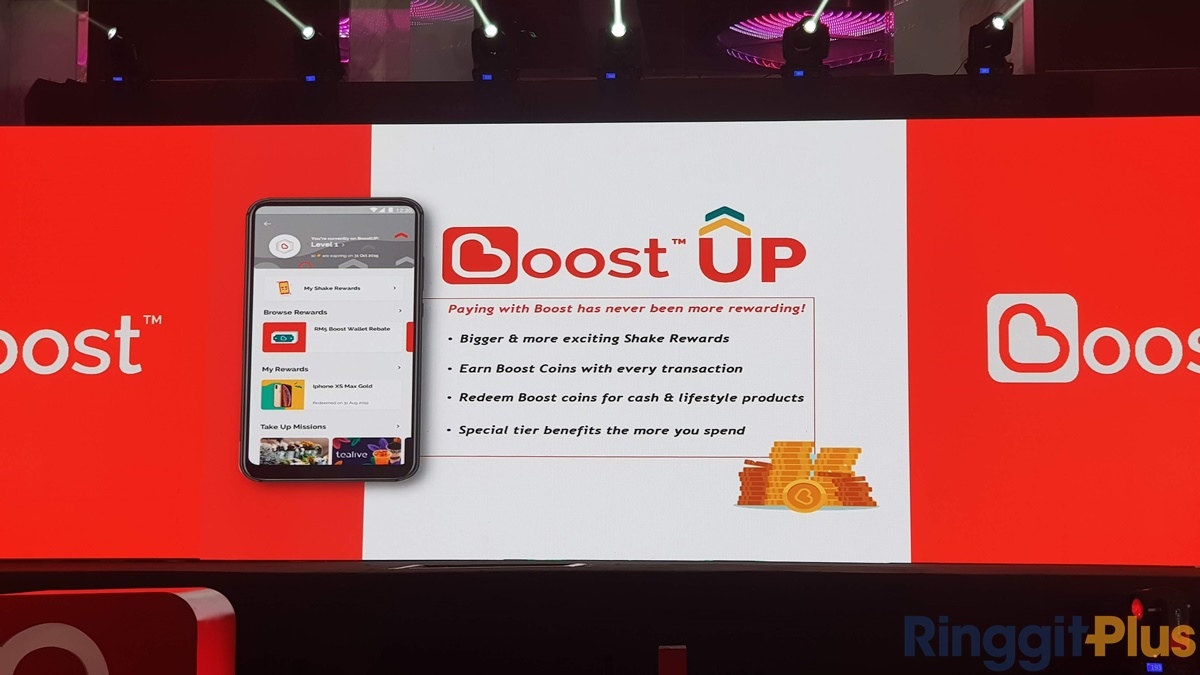 According to Boost, BoostUP will be a step up from the e-wallet's original Shake Rewards programme. Previously, Boost users would get cashback from their Shake rewards. Once BoostUP starts on 1 November, you will earn coins for every transaction as well as Shake rewards – which have been expanded to offer more than just cashback.
The new Shake rewards offer users extra coins, prizes like smartphones or household appliances, or a coveted Golden ticket. A Golden ticket would earn users a big-ticket experience like a Mediterranean cruise, romantic getaway, and so on. Meanwhile, coins can be used to redeem prizes from Boost's rewards catalogue, which include premium gadgets, entertainment and gaming content, cashback, and vouchers.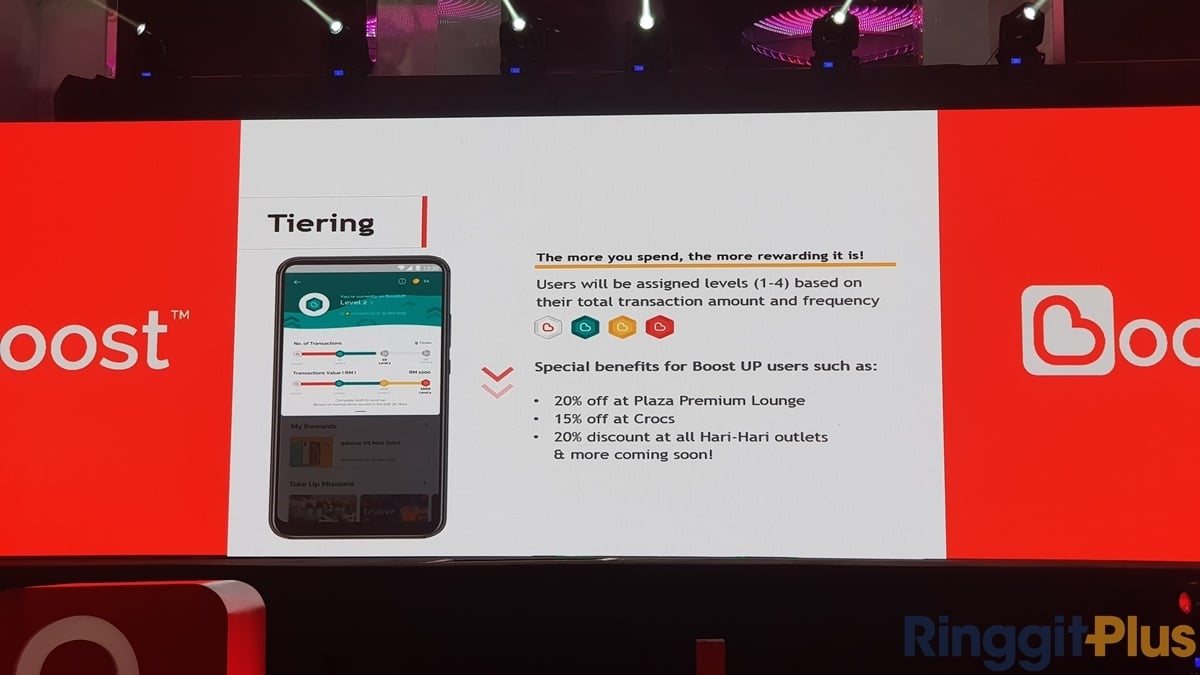 Furthermore, Boost will be introducing membership tiers for its BoostUP rewards programme. Boost users will be encouraged to make more frequent and higher-value transactions in order to progress to the next tier, which will give them even more rewards and benefits with BoostUP.
CashUp offers automatic cashback for online shopping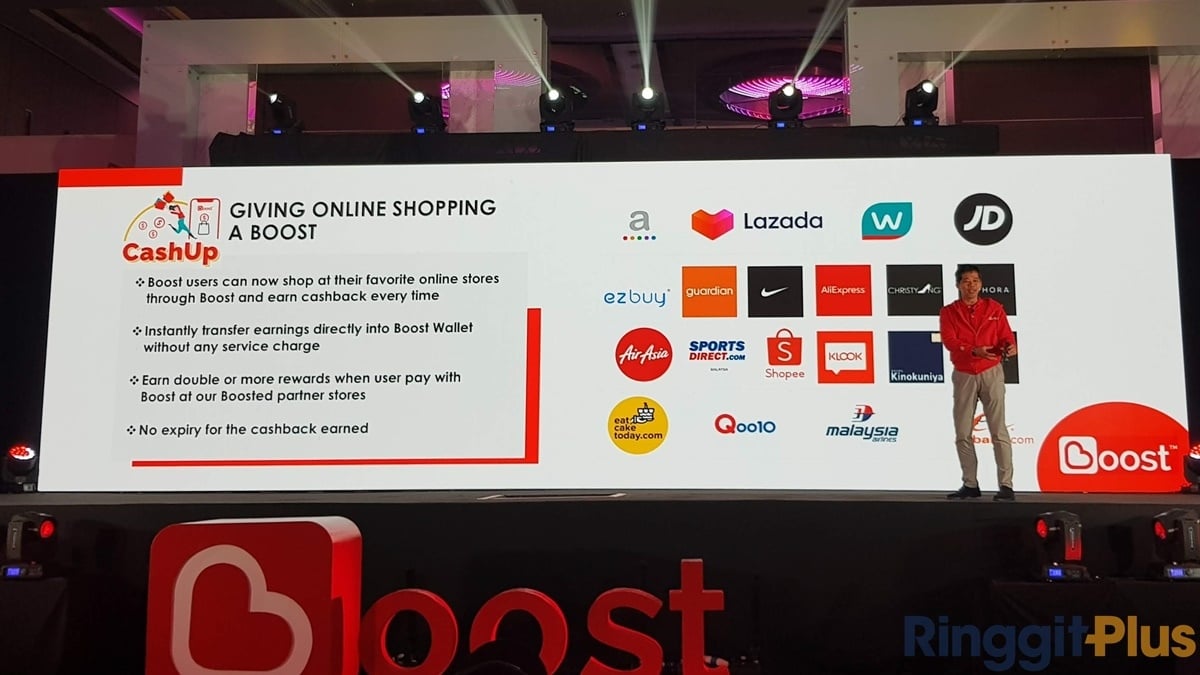 Starting in the second week of November, Boost will also have a new feature specifically for online shopping, CashUp. By clicking through to over 100 online retail stores like Zalora, AirAsia, and JD Sports via the Boost app, users can earn cashback from their purchases. It is similar in nature with what some cashback sites are currently doing, and at the launch event Boost did mention that it is partnering with one of the popular cashback platforms to power CashUp.
With CashUp, users can earn double or more rewards by earning cashback for their purchases and by paying with Boost at Boosted partner stores. Boost even gives you the option to use other payment methods for your online transactions through the app, so you can still double dip on rewards by using cashback credit cards, for example.
You can track your earned cashback through the CashUp page on the Boost app. Once the transaction has been validated by the respective online merchant, you can transfer your cashback earnings directly into your Boost wallet. These cashback earnings have no expiry date and can be used for all normal Boost transactions once they are transferred into the Boost wallet.
Wider merchant reach with UnionPay QR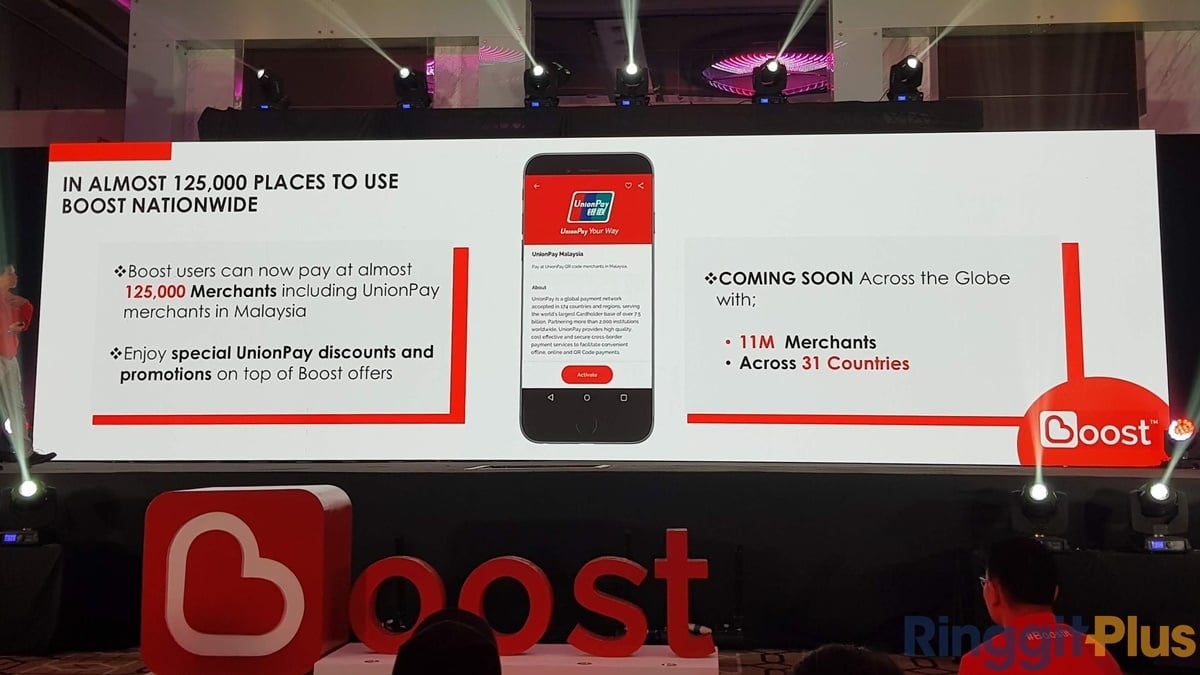 The third feature introduced by Boost is the UnionPay QR payment service. First announced way back in 2018, Boost will be accepted at any UnionPay QR merchant in Malaysia, which will bring its total number of merchants to 125,000 nationwide. According to Boost, it also has plans to allow users to pay with Boost at 11 million UnionPay QR merchants across 31 countries in the near future.
Like BoostUP, the UnionPay QR payment feature will be available from 1 November onwards. Up until 31 December, you can get an instant cashback of RM3 when you activate the UnionPay QR payment service in your Boost app. If you spend a minimum of RM300 using the new feature at Duty Free, Dimensi Exklusif, or Colours and Fragrance at any Malaysian airport, you will also earn an instant cashback of RM30.
The new features coincide with the second year of operations for the homegrown e-wallet. As said by Boost CEO Mohd Khairil Abdullah, the launch of the new features is important as it sets the tone for the next phase of Boost. He expressed hopes that the updated features would encourage the cashless lifestyle in Malaysia and give users more rewards the more they transact with Boost.