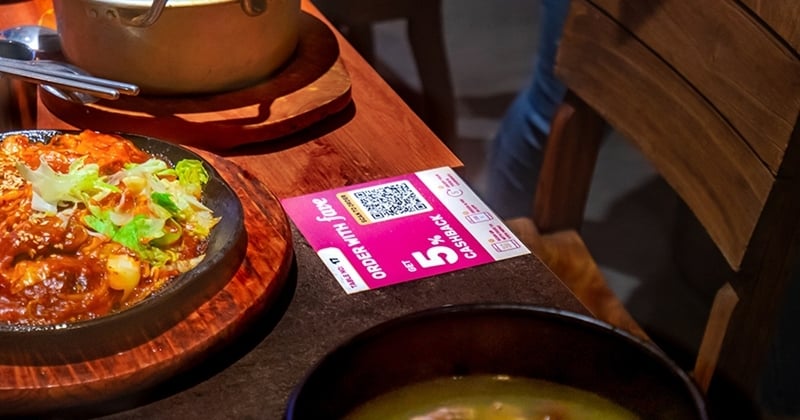 (Image: Digital News Asia)
Fave has rolled out a new Table Ordering feature for restaurants across Malaysia and Singapore, allowing users to order their food and pay for their orders without even leaving their seats.
Table Ordering allows users to order food through the Fave app without having to go to the counter or call for a waiter. Since its pilot launch last April, over 50 diner partners in Malaysia and Singapore have registered and more are expected to join the bandwagon. The service is now available at some big-name F&B merchants in Malaysia including Murni Discovery, Naughty Nuri's, Frisky Goat Bakery Café, and Home Noodle.
The cashless feature allows you to order meals at the table instead of calling and waiting for a waiter to take your order, making the process faster and seamless. Payments via FavePay also gives cashback that can be used to offset future payments to the merchant. Meanwhile, merchants can decrease manpower thanks to Table Ordering as well as increase their waiters' productivity in serving customers. Tracking sales is made easier through the feature so merchants can plan marketing strategies around customers' preferences to increase sales. Merchants can also sign up for free during this launching period as no setup fees are charged yet.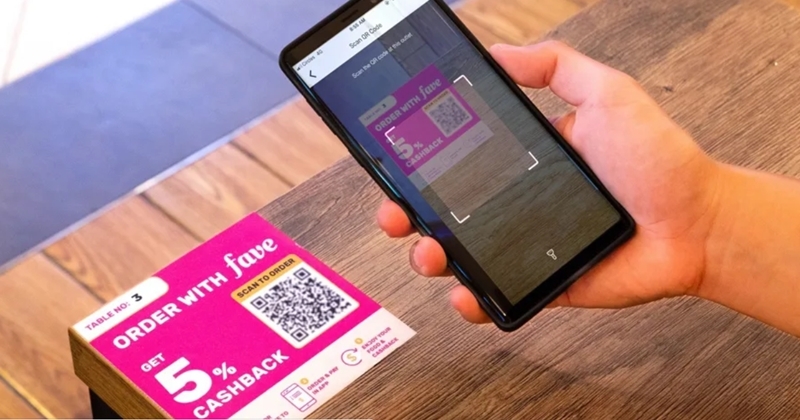 (Image: Mashable)
Table Ordering works by simply scanning the QR code displayed on the table with your Fave app on your mobile phone. Add the table number you are sitting at and you will be directed to a menu that can be customised (less ice, no sugar, non-spicy, etc). After you are done choosing, pay using your preferred payment method through FavePay and wait for your meal to arrive.
At the moment, this feature is only available for dine-in and not available for take-out nor discounted and promotional items.
Fave's new Table Ordering feature is likely the result of the company's recent acquisition of CutQ in Singapore and FoodTime in Malaysia, with both specialising in food ordering, takeaway, and delivery. Fave states that it will accelerate its growth in Southeast Asia through continued partnerships, the introduction of new services, and continued effort into merchant acquisition. The Fave app is available on the Apple App Store or Google Play.
(Source: Fave, Marketing Interactive)