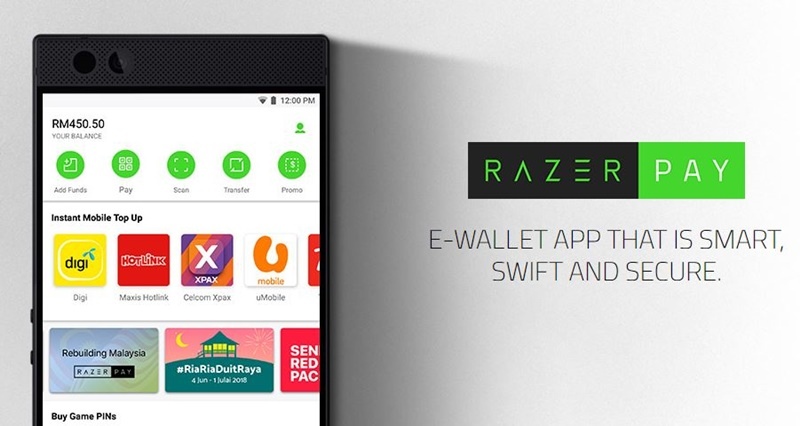 Popular gaming peripherals brand Razer has now officially ventured into the e-wallet space with the launch of the Razer Pay e-wallet in Malaysia. It currently supports a number of features, including QR-based payments as well as digital payments for wide range of merchants.
While it certainly sounds outlandish at first, Razer's e-wallet isn't as odd as it seems. In April this year, Razer announced the acquisition of Malaysia-based MOL Global, which operates the MOLPay e-payment network. In fact, Razer Pay appears to be more of a rebrand of MOL's e-payment app, One2Pay (which itself was formerly known as MOLwallet) that was released early this year.
As with other e-wallet apps, Razer Pay isn't that much different in its offerings. There's a QR-based payment option for offline transactions, but what's unique here is an online payments portal to purchase digital virtual currencies and game credits from Steam, Garena, Sony PlayStation, and more. You can also buy prepaid top-ups from virtually all the telcos and MVNOs that operate in Malaysia.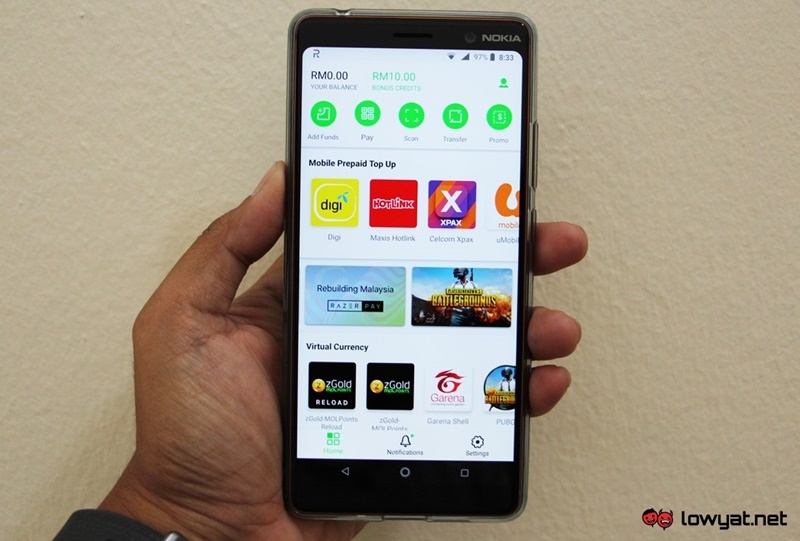 (Image: Lowyat.NET)
Interestingly, Razer Pay also allows users to purchase subscriptions to selected streaming services, which include iflix, Spotify, and Astro's NJOI. Finally, peer-to-peer funds transfer to other Razer Pay users is also available.
The Razer Pay e-wallet is now available for Android and iOS. As an early bird sign up bonus, new sign-ups will get RM10 bonus credits in their wallet; this promotion ends 30 September 2018.
(Sources: Razer, Lowyat.NET)