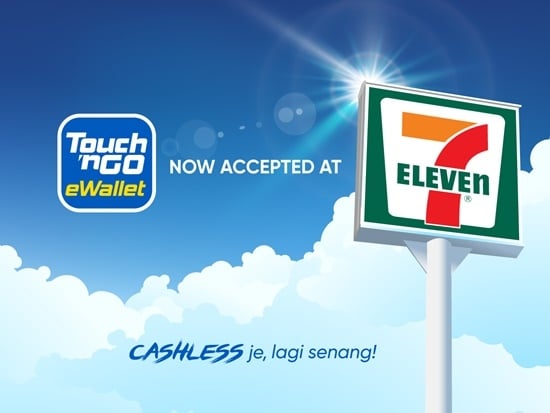 You can now use the Touch 'n Go eWallet as a payment method at 7-Eleven convenience stores.
The announcement was made via Touch 'n Go eWallet's official Facebook page, stating that the e-wallet is now enabled at 7-Eleven outlets nationwide. This addition provides customers with a more diverse range of payment options.
Before the introduction of the Touch 'n Go eWallet, the only e-wallet options you could use to pay at 7-Eleven were Razer Pay and Alipay. Customers can still pay via conventional methods like cash as well as debit cards.
7-Eleven is the latest addition to Touch 'n Go eWallet's growing list of partner merchants. The e-wallet is already accepted at other convenience stores such as KK Super Mart and 99 Speedmart.
(Source: Touch 'n Go eWallet)