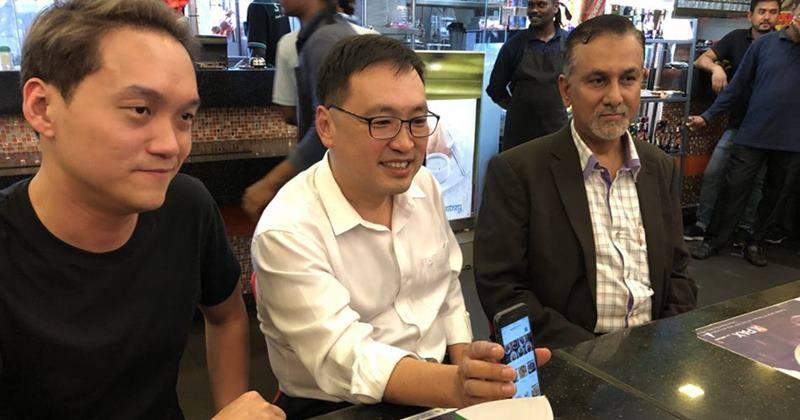 (Image: Amanz)
WeChat Pay is the next mobile payment service to enable users to order and pay at selected restaurants without going to the counter or calling for a waiter. Smart Order lets you select food items of your choice and pay through WeChat Pay, all from the WeChat app.
WeChat Pay Malaysia chief executive officer Jason Siew said that the company has introduced this service to reduce wait time and long queues at restaurants. "The inspiration came when I went to a mamak shop during a football match and couldn't get anyone to serve me. I wondered why can't this be faster," Siew revealed during the launch at Syed Bistro in Petaling Jaya.
Domestic Trade and Consumer Affairs Deputy Minister Chong Chieng Jen said that the prices displayed in Smart Order's in-app menu can help make them clearer to customers. "Sometimes in outlets you forget to check the prices and get a nasty surprise after," he explained. Chong also said that this service could lead to lower employment costs for businesses and hoped that this would end up benefiting consumers.
Siew said that 44 restaurants around the country have signed up to offer Smart Order including ABC Food Corner, Syed Bistro, US Pizza, and Winter Warmers Coffee and Teahouse. This number is expected to increase, he added.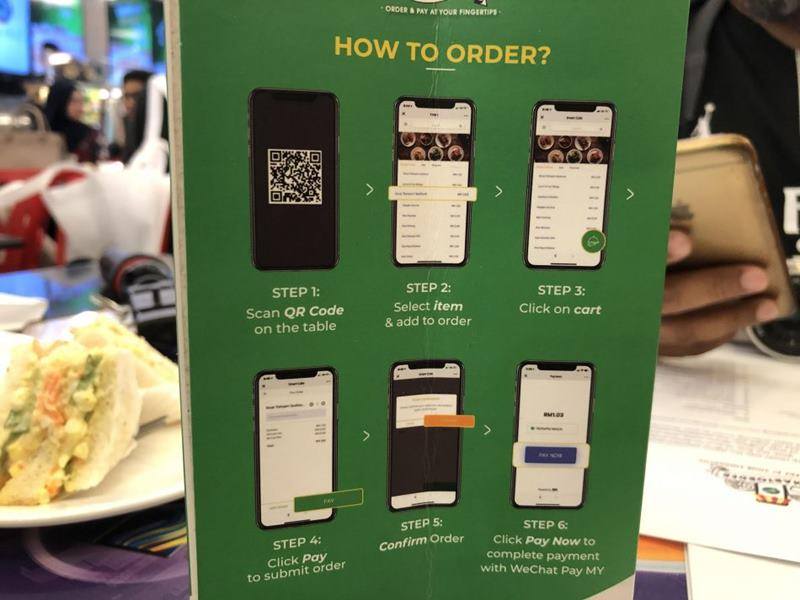 (Image: Amanz)

To use Smart Order, launch the app and scan the QR code on the table where you are seated. Select the food items of your choice from the in-app menu and complete the order by making payment through WeChat Pay. The restaurant will then deliver the order to your table. A receipt will be produced and stored in the app for 20 days in case there are any discrepancies to report.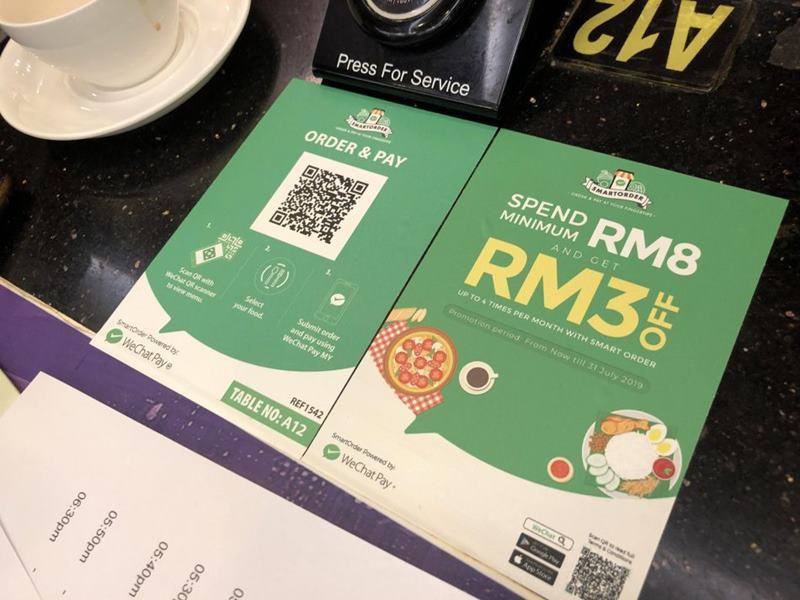 (Image: Amanz)
WeChat is offering an introductory promotion for Smart Order from now until 31 July. For each order worth at least RM8, Smart Order users can get RM3 off up to 4 times a month.
Earlier this year, Fave also introduced a similar service with its Table Ordering feature in restaurants across Malaysia and Singapore.
(Source: The Star)