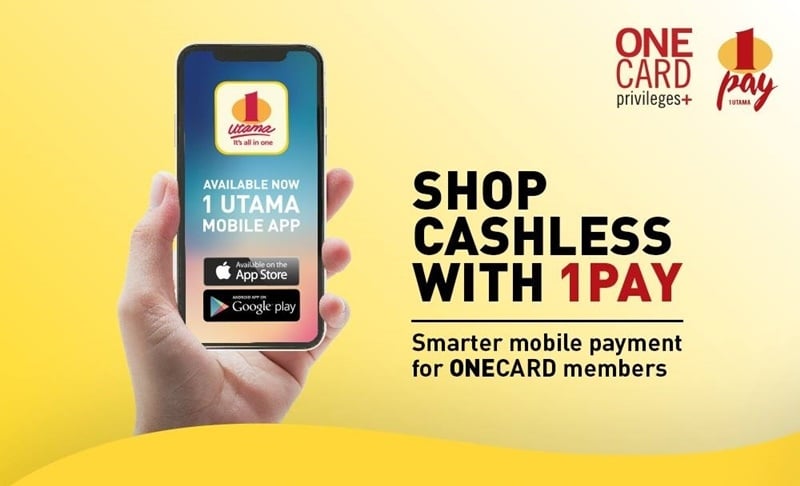 1 Utama has introduced 1Pay, an e-wallet for members of its ONECARD loyalty programme. The e-wallet allows you to go cashless when shopping at participating outlets at 1 Utama and earn UPoints at the same time.
Just like with any other e-wallet, shoppers can link their debit or credit cards to top up funds and use the app to scan and pay while shopping at participating outlets. 1Pay users will get their UPoints credited instantly to their account, instead of having to swipe their physical ONECARD or scan and submit their receipts when paying with other methods.
As ONECARD members will know, UPoints can be redeemed to offset purchases at 1 Utama at a rate of 1 UPoint = RM0.01. As a 1Pay user, you will automatically see the cash equivalent of your UPoints credited in your 1Pay balance and ready for your use.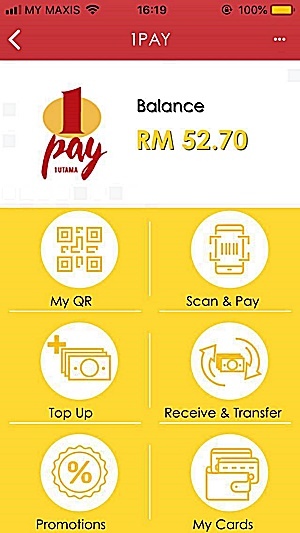 Currently, 1Pay is running a promotion which offers RM5 cashback in UPoints for every ONECARD user who tops up a minimum of RM30 in a single transaction into their 1Pay e-wallet. The top-up must be done through a debit or credit card and not through any other channels to qualify for the cashback. The 1Pay Top Up Promotion will run from 18–31 March 2019.
Those without a ONECARD membership will have to apply for one before they can use the 1Pay e-wallet. ONECARD memberships are valid for 3 years at a fee of RM20 or 5 years at a fee of RM30. It comes with benefits like preferred parking and cheaper parking rates in addition to UPoints collection.
1Pay can be accessed through the 1 Utama Mobile App, which is available in the App Store or Google Play.