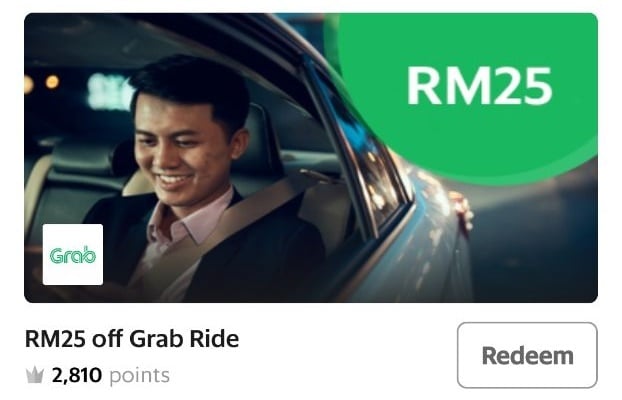 Earlier this month, all Grab ride and GrabFood vouchers above the value of RM15 were removed from the GrabRewards catalogue. While the RM20 vouchers sadly still remain a thing of the past, there is a way for you to redeem a RM25 Grab ride voucher today.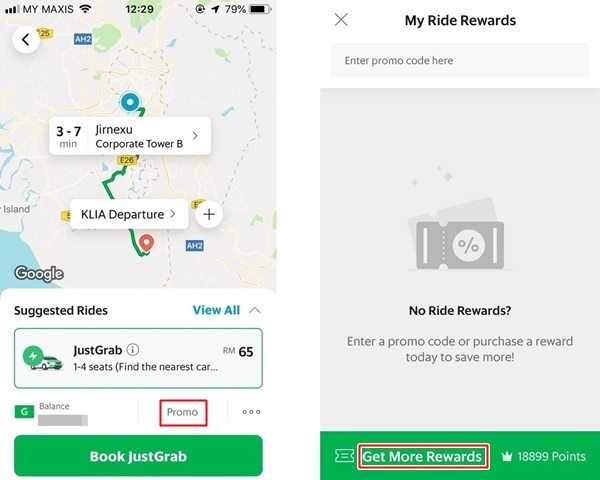 Instead of going to the GrabRewards catalogue to look for the voucher, try booking a ride on your app. At the booking page, go into the "Promo" section which will show you any ride rewards that you have available. From here, you can choose to "Get More Rewards" – where you will find the RM25 voucher together with the other ordinary ride vouchers available.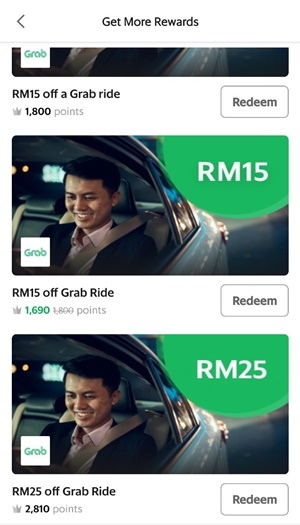 Interestingly, you will also see two versions of the RM5 and RM15 ride vouchers on this page – one discounted, one not. The non-discounted version requires the same amount of points for redemption as in the main catalogue, but the discounted version lets you redeem the voucher for the old marked-down price before the changes on 1 October took place.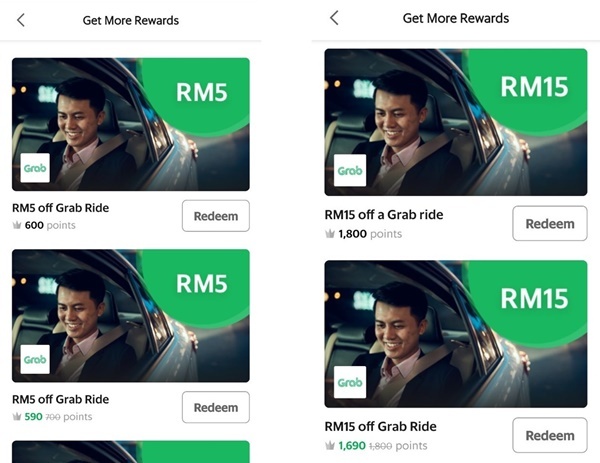 For those of you who weren't aware, the removal of the higher-value vouchers wasn't the only change made at the beginning of the month – Grab also adjusted the redemption rates of all its remaining vouchers so that they would have a uniform redemption value. The official redemption rates of Grab vouchers on the GrabRewards catalogue is as follows: 600 points for RM5 off, 1,200 points for RM10 off, and 1,800 points for RM15 off.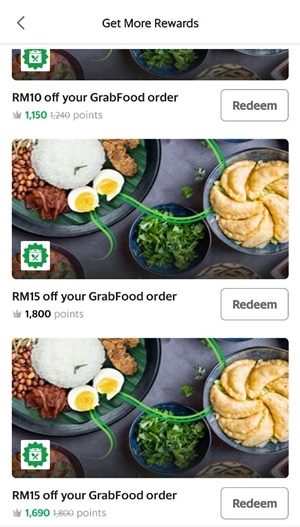 Over at the GrabFood section, you can get the RM10 voucher for 1,150 points and the RM15 voucher for 1,690 points – again, the same lowered rates offered by Grab before 1 October. You can access these vouchers by adding a promo to your order at the checkout page for GrabFood – from there, you can choose "Get More Rewards" to get to the food reward vouchers.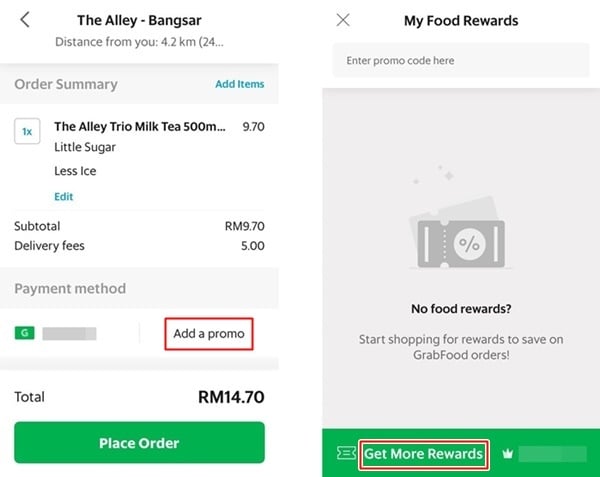 If you're using an iPhone, there's a chance you may not be able to view the RM25 Grab ride voucher – although you should be able to access the discounted GrabFood vouchers just fine. We searched for the voucher on four different Grab accounts of colleagues using iPhones, with no success. We had better luck on Android phones, as we found the voucher on three Grab accounts of colleagues using Android devices. There's also a possibility that this an oversight on Grab's part and these vouchers aren't actually meant to be there – in which case you might want to redeem them before they're gone.