We at Ringgitplus understand that tracking figures and numbers for your financials can be confusing. That's why we built calculators for home loans, fixed deposits, and other financial instruments right into the site. Sorting figures for easy viewing helps us focus less on crunching numbers and more on figuring out how to balance them.
To that end, plenty of mobile apps have been made to help us manage our personal finances but a lot of them look like fancy ledger books and make sorting through the data a bit of a chore. Dollarbird attempts to combine the features of a good budget tracker with the visibility of a calendar app to make expense tracking much easier on the eyes and brain.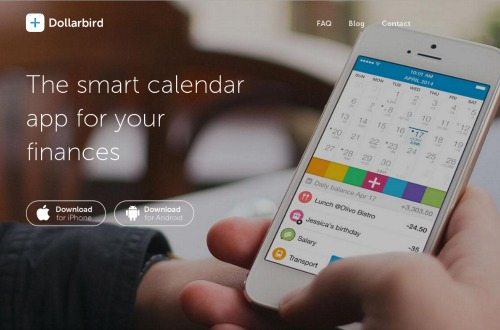 Why a Calendar?
Simply because most of our expenses are recurring. Rent, utilities, loans, holidays, all happen with some regularity. Seeing these expenses show up as calendar 'events' helps us see when a big money sink is coming and how far along we have until it comes.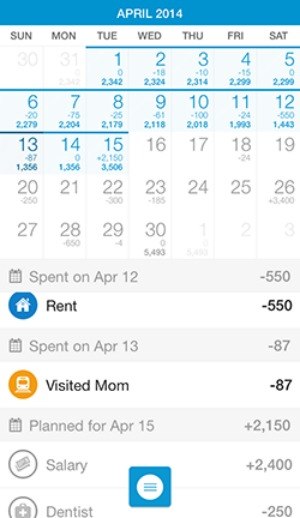 Expenses aren't the only thing recurring of course, income is as well. When first opening the app, it prompts you to key in your recurring income and expenses so you can see where they are on the calendar and plan accordingly. Since your income is an expression of how much your time is worth, seeing your cashflow in a calendar format can really help you see this connection clearly.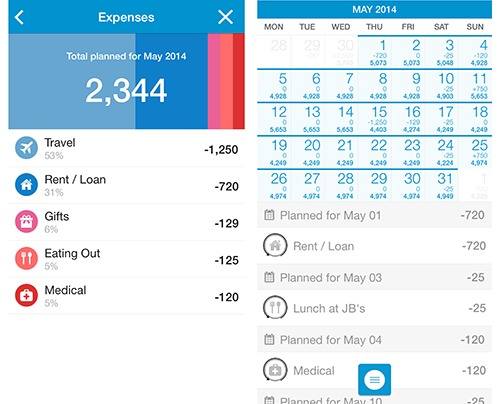 You can set your income and expenses to recur every few weeks or every month so it gets automatically included onto your calendar. When the day comes for these transactions to happen, you'll be alerted to confirm whether or not they did, before these transactions gets added into your balance.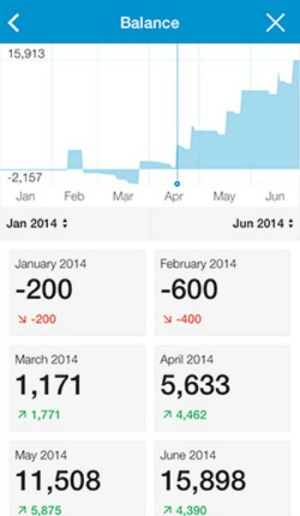 You'll also be able to see your cashflow and account balance in a neat little infograph that makes it super easy to see where you can save on your spending.
What About Non-Recurring Income and Expenses?
When those occur, you can just key them in as they come. One of the hassles of budget tracking is how you have to remember to key in your transactions. Thankfully, Dollarbird includes a reminder feature so you can set it up to buzz you say, after lunch, or at the end of a shopping day. You can also add in future or expected expenses the same way.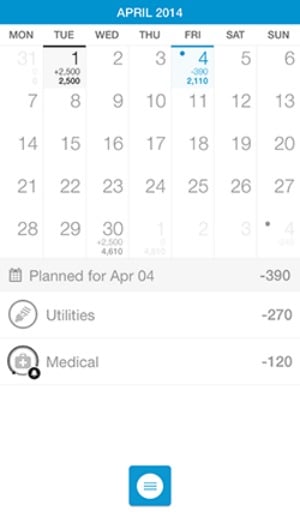 One thing that bears mentioning is how helpful Dollarbird is with guiding the user along on how to use their apps. They have an extensive FAQ section on their official site and their developers are very attentive with responding to comments and criticism of their apps. So if you encounter any usage problems, just reach out and you're sure to be well-served by their development team.
Conclusion
Many apps that claim to help you track your budget are either too simple, or too involved. We feel like Dollarbird is a unique presentation of a budget app with its calendar integration and easily digestible infographs. The app is available on both iOS and Android for free, with unlockable paid features.
It's a great little app to try out if you're looking for a budget tracker that gives you an easier, more visual way to know if your budget makes sense. Speaking of apps, check out the app we mentioned that lets you know when other apps are free or on discount on the Google Play Store.