If you've been on the internet at all in the past week, you would be familiar with the new mobile game craze currently sweeping the United States and recently launched in Malaysia: Pokémon Go. A version of the popular critter-catching game Pokémon made exclusively for smartphones, it uses augmented reality technology to simulate catching monsters in real life.
With the rising popularity of Pokémon Go, and its maddening, some say controversial release in Malaysia, we thought it would be good to prepare you guys for all the ways you can make money through this game, even if you're not a Pokemaniac.
Pokéwalking
In Pokémon Go, players need to walk around in the real world and look for Pokémon to catch through their phone's camera. This works well if you live in an area that's pedestrian-friendly and you have the time and physical capability to walk around with your phone out. But what if you don't?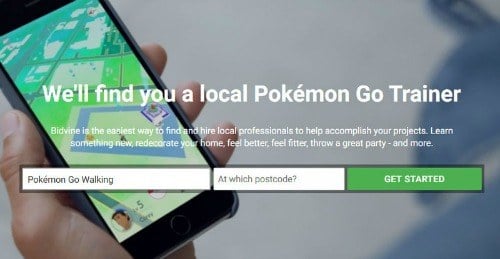 You can help Pokémon Go players who still want to catch Pokémon but can't (or won't) leave the house by offering to drive them around. You can charge an hourly amount for the service of driving people around Pokémon-rich areas and helping them get out of the house without them having to walk around. If this sounds ridiculous to some of you, you can tell that to those who are already successfully doing this for side income.
Egg-Hatching
Another feature of Pokémon Go is that players can obtain Eggs which they can hatch into Pokémon. However, these Eggs will only hatch after the players has walked a certain distance. Since the players are walking around to catch Pokémon anyway, this feature ties in quite well to the rest of the game. But what if players don't want to walk so much?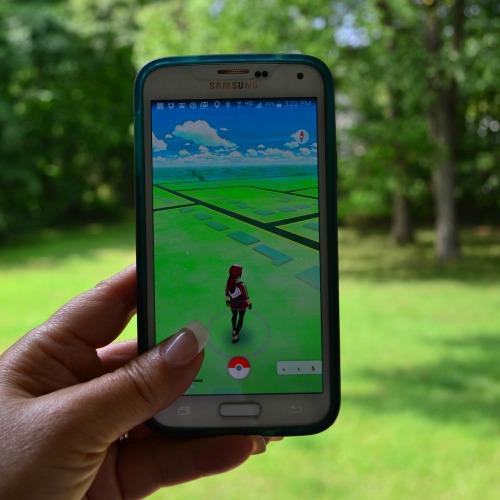 That's right, you can offer the service of walking their Eggs for them. Much like walking a person's dog, you simply take the person's Pokémon Go-equipped device and walk around with the app open in order to hasten the hatching of their Eggs for them. Before you sneeze at this idea, yes, people are already doing this one, too!
Pokéstops
Pokémon Go also designates real-life buildings and landmarks as in-game locations that offer bonuses and items for players. One such location for Pokémon Go is the Pokestop. These places give players experience points and access to certain in-game items. Landmarks such as shops, police stations, and libraries are often made into Pokestops.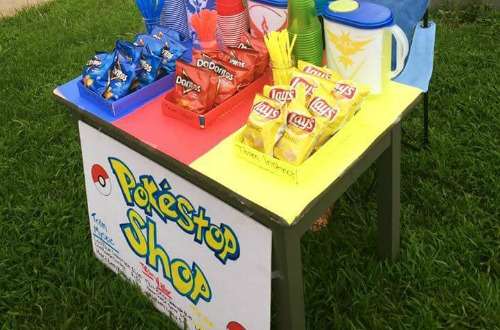 If your place of business is made into a Pokestop or is near one, you can purchase an in-game item called a "Lure Module" and use it to attract more Pokémon to come to your area. This in turn, attracts more players to the Pokestop which invites more traffic into your place of business. Neat!
Pokémon Gyms
Pokémon Gyms are another in-game location that can be assigned to real-life landmarks. These Gyms are places where teams of Pokémon Go players can battle opposing teams' Pokémon to "claim" that Gym under their team. Kind of like being the Mayor of a coffee shop in foursquare.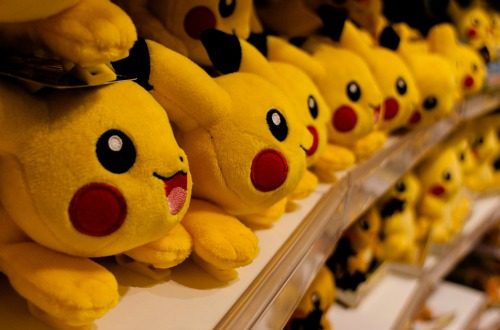 If your place of business is made into (or is close to) a Gym, you can put out free phone charging stations or display useful information about which team controls the Gym at the moment to motivate players to battle. You can also make some of your wares team-specific to encourage team spirit and invite conversations about the game.
As it turns out, there are many ways people can take advantage of Pokémon Go and make some money off of it. Now that you're aware of them, you can go out and boost your income and catch some rare Pokémon at the same time!
Have anything to add to this article? Do share your thoughts and comments with us in the comments section down below!
Photo credits: reddit user lsxgto and Bidvine