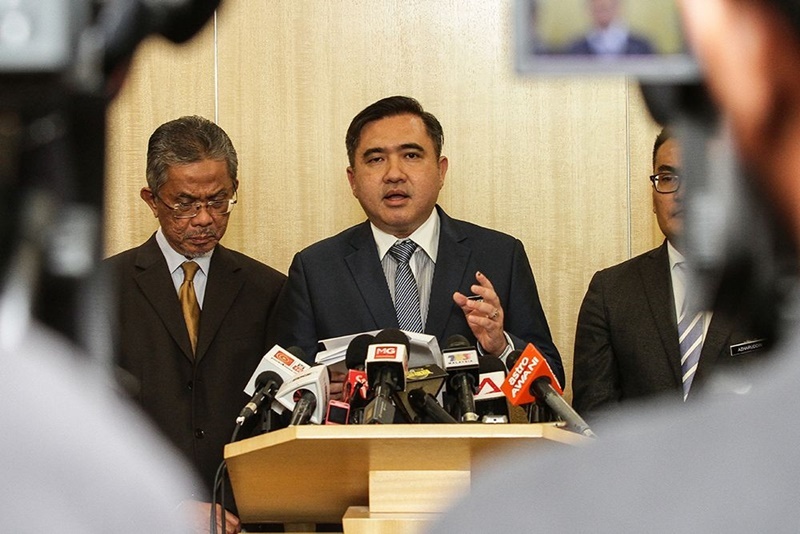 (Image: The Malay Mail)
The government has announced that e-hailing companies will now be subject to regulations similar to taxi companies. In a press conference on 11 July, Transport Minister Anthony Loke said that the regulations are meant to level the playing field between the e-hailing players and the taxi industry. E-hailing companies will be given one year to ensure that their operations comply with the regulations.
Taxi drivers have long spoken out against the unfairness of burdening the taxi industry with legal regulations while e-hailing operators get a freer rein, so it does seem that the introduction of these regulations have been a long time coming. A study conducted by the SPAD on the e-hailing industry backs this sentiment up: 70% of the 46,000 respondents wanted e-hailing services to be regulated by the government.
What are the new e-hailing regulations?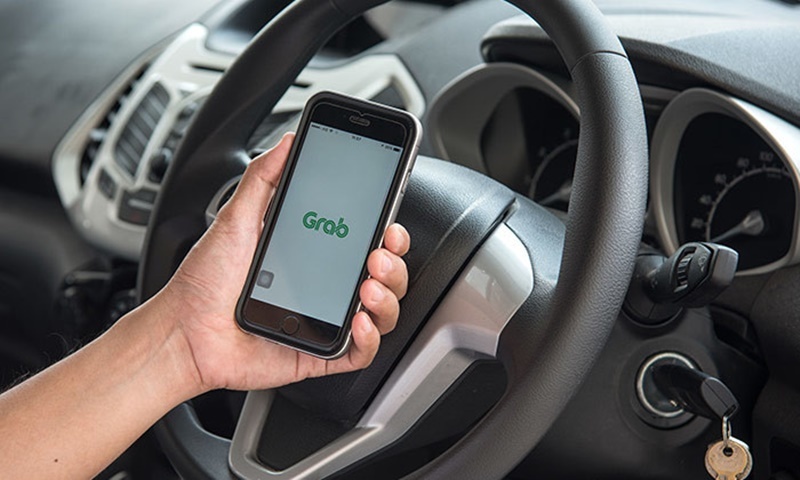 E-hailing companies bound by stricter rules
Compulsory registration with the Land Transport Commission (SPAD)
Registration with the Companies Commission of Malaysia (SSM) or the Cooperative Commission of Malaysia (SKM) for licensing eligibility requirements
Insurance coverage for the driver, passenger, vehicle, and third-parties
Implemented code of conduct and complaints guideline for drivers that can be audited by the government
Increased regulations for e-hailing drivers
Compliance with the existing conditions for Public Service Vehicle license holders
Criminal background and health checks
Mandatory 6-hour training course costing RM200 per head
Checks and standards for e-hailing vehicles
Must be of a brand with a minimum 3-star Asean NCAP rating or equivalent
Vehicles over three years old are required to undergo annual PUSPAKOM inspections at RM55 per inspection
Improved safety measures in e-hailing services
Passengers must register as users by uploading photos of their IC or passport to protect the safety of the drivers
E-hailing apps must be equipped with an emergency alert function for both drivers and passengers
Ministry moves to curb Grab's power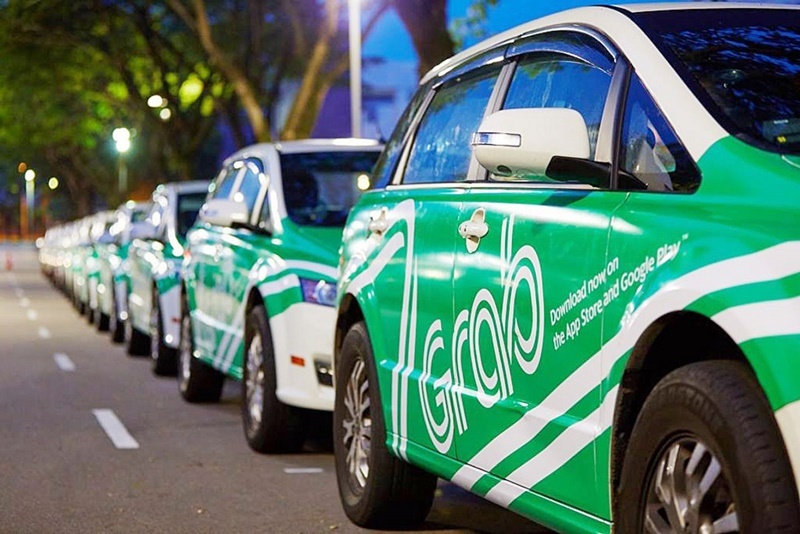 Although there are a dozen or so e-hailing providers in Malaysia, the dominant market player is undoubtedly Grab Malaysia, especially after its merger with Uber in March earlier this year. Loke said that the Malaysian Competition Commission will be carrying out investigations for monopoly risk in the e-hailing market in response to the merger. The minister also addressed the rising complaints voiced by e-hailing drivers about high commission rates charged by e-hailing companies.
According to the drivers, they were being charged commission as high as 25% of their fares. Following the new regulations, the maximum commission that can be collected from private drivers will be capped at 20%. Taxi companies, meanwhile, will have their commission charges capped at 10%. As for e-hailing fare surcharges, the amount will be fixed at twice the maximum fare figure.
RM5,000 grant for taxi drivers to move to e-hailing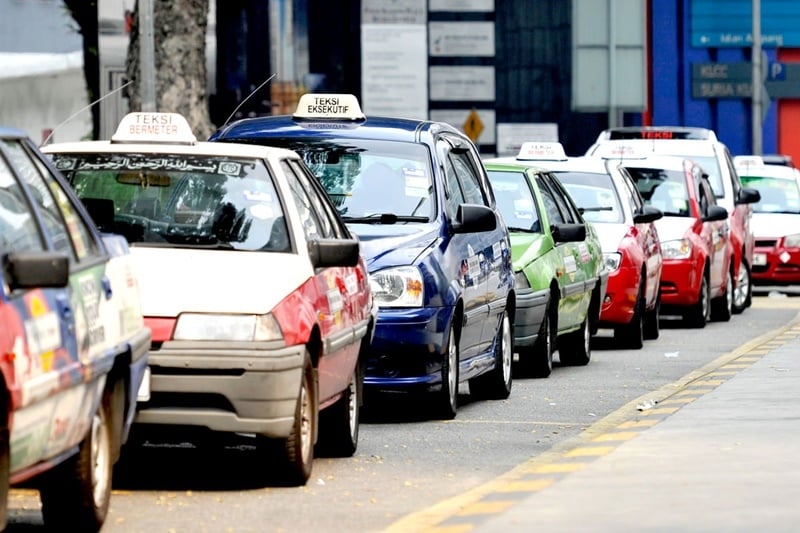 Prior to the regulations, taxi drivers were required to send their vehicles for inspection twice a year. Now, they only need to do so annually, similar to the owners of e-hailing vehicles. When asked about the 10% difference in commission ceiling rates for taxi and personal vehicle drivers, Loke said that the lower maximum commission rate for taxi drivers was to encourage a greater migration of taxi drivers to the e-hailing market.
The ministry also announced a cash grant of RM5,000 for existing taxi drivers who wished to buy a private vehicle to participate in the e-hailing industry to further encourage them to make the move.
Taxi drivers have voiced satisfaction with levelling of the playing field between taxi drivers and e-hailing drivers. However, one taxi association chief said that many cabbies were unhappy with the one-year grace period given to e-hailing operators, saying it was "too much".
Grab responds to the new regulations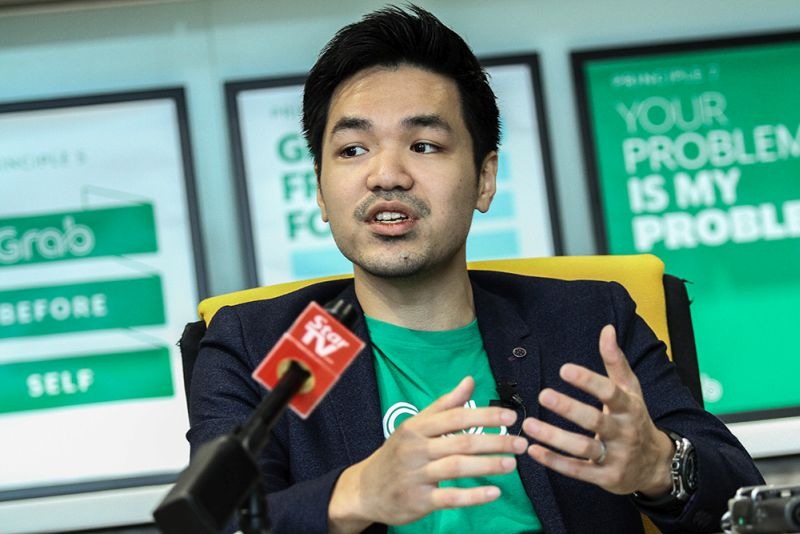 (Image: The Malay Mail)
Meanwhile, on the e-hailing services front, Grab has responded to the new regulations, saying it wished the Transport Ministry had consulted the industry first before making its announcements as it would affect the welfare of hundreds of thousands of drivers. In a statement to its driver partners, Grab said that it was seeking to engage Anthony Loke and his team in an open dialogue to clarify, understand, and smoothen out the details of the new regulations.
However, as Loke said when announcing these regulations, "These regulations have been drafted before (the new government took over). We are just implementing them, and all these have gone through a lot of consultation with the stakeholders, in particular with the e-hailing companies.
"We cannot wait for all companies to agree before implementing – that is not the role of the government. Our role is to strike a balance (and ensure) that everyone has a level playing field," he said.