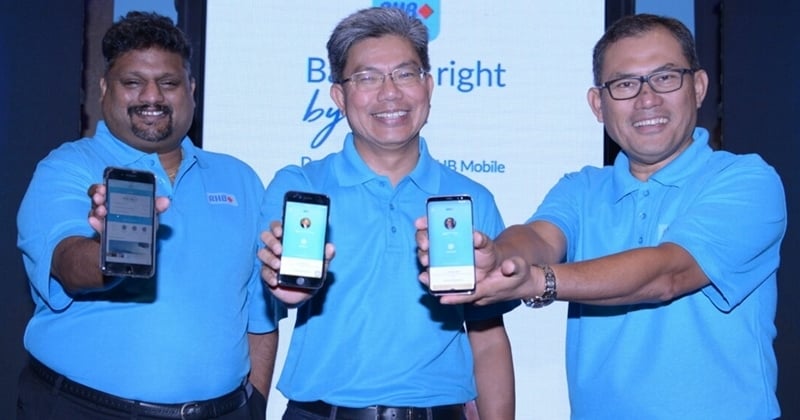 (Image: Fintech News)
RHB Bank has launched its new RHB Mobile Banking app, which will eventually replace its existing RHB Now app. The bank has set a target of hitting 1 million users by the end of this year, which is double the users of RHB Now.
Managing Director of RHB Banking Group Dato' Khairussaleh Ramli also shared that by the year 2022, the new RHB Mobile Banking app is expected to increase transaction volume via digital channels to over 80% compared to the present 66%.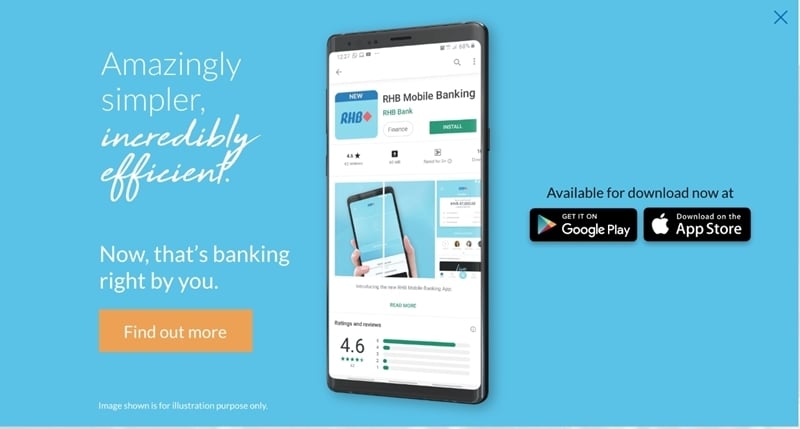 Dato' Khairussaleh said that these goals are to be achieved through the new app's "killer features". Its "One Touch Payment" function allows users to make payments of up to RM500 to 8 recipients without requiring a full login into the app. Besides, the app also features push notifications for upcoming payments where users can make payment with a single touch by simply tapping the notification.
"This is the first phase of our new mobile banking app and we will develop a quick response (QR) code and integrate it later into the app, in conjunction with Payments Network Malaysia Sdn Bhd's (PayNet) implementation of the real-time Retail Payments Platform," he told the press after the app's launch ceremony. The bank is also looking to develop its own e-wallet service in the new app.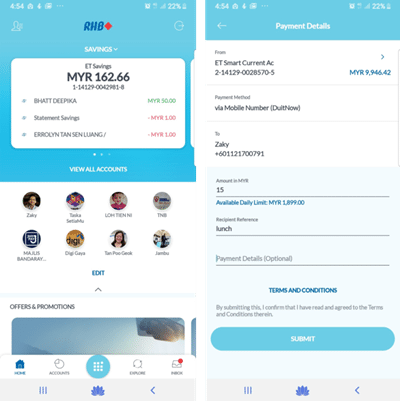 (Image: Fintech News)
The RHB Mobile Banking app will co-exist with the old RHB Now app before gradually being integrated into a single platform over the next 12 months. Current RHB Now users will be given six months to transition to the new app.
You can download the new RHB Mobile Banking app from the App Store and Google Play.
(Source: Fintech News, The Star)