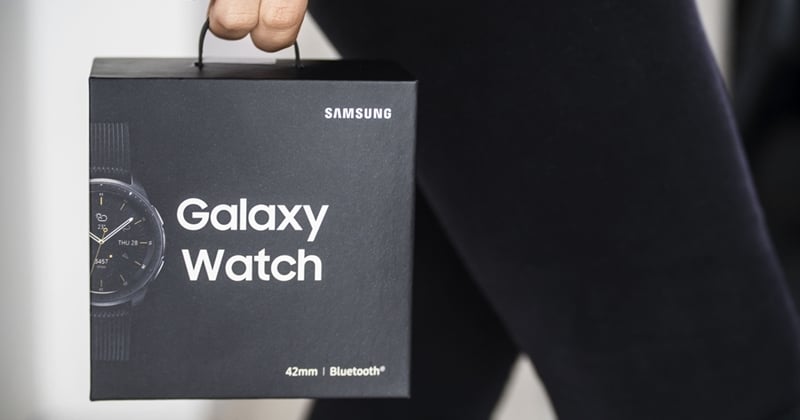 Samsung has announced that beginning 9 July 2019, Samsung Gear products paired with non-Samsung devices will no longer earn Samsung Rewards Points for Samsung Pay transactions.
Launched in Malaysia in 2017, Samsung Pay is the South Korean company's mobile payments service, which allows users to store credit and debit cards securely and make payments using their Samsung devices on virtually any credit card terminal, thanks to support for both Near-Field Communication (NFC, used in various modern terminals that support PayWave), and Mangetic Secure Transmission (MST, for the older swipe-based terminals). Samsung Pay is supported on various Samsung smartphones and bank cards, and can also be used on a variety of Samsung Gear wearables, which can be connected to non-Samsung smartphones.
Each Samsung Pay transaction will be rewarded with Samsung Rewards Points, which is given based on the current tier that the user is in (Gold, Silver, or Bronze). Points earned can be used to redeem vouchers, gift cards, and even Samsung products. In addition, Samsung Rewards Points can also be converted to AirAsia BIG Points, at a healthy rate of 1 Samsung Reward Point = 1 AirAsia BIG Point.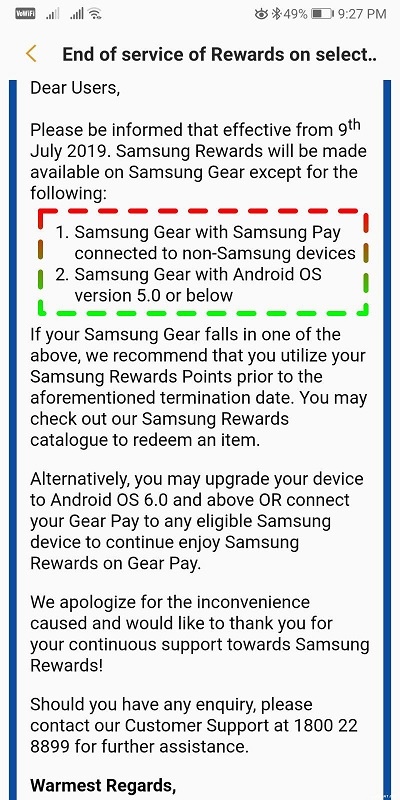 (Image source: Lowyat Forums)
But, with this notice, it appears those who use Samsung Gear wearables paired with non-Samsung devices will no longer earn Samsung Rewards Points come 9 July 2019. Samsung Pay will still be available to use, but the only rewards the user will enjoy is the credit or debit card benefits – and the convenience and security of using Samsung Pay.
(Source: SoyaCincau)