As efforts to encourage cashless transactions in Malaysia increase, some traditional locations have begun to embrace new technology. Last weekend, two mosques, Masjid Al-Fatah in Subang Jaya and Masjid Jamek in Kuala Lumpur, announced that they now accept donations via e-wallet apps using QR codes. The mosques' move to accept digital donations are the initiatives of two banks: Bank Muamalat and RHB Bank.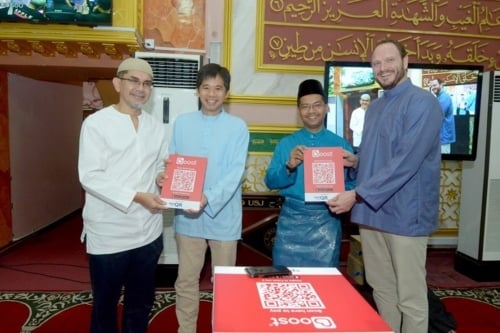 (Image: NST)
Masjid Al-Fatah worked with Axiata Digital and RHB Bank for its cashless donation drive. Visitors to the mosque can donate to Masjid Al-Fatah by scanning the QR code displayed at the mosque with the Boost app, a homegrown e-wallet app by Axiata Digital, and is available on both the Google Play Store and the Apple App Store.
Meanwhile in Kuala Lumpur, the popular Masjid Jamek also announced that visitors can donate digitally via QR codes. This initiative is a collaboration with Bank Muamalat's eDerma campaign. According to Bank Muamalat Malaysia CEO Datuk Mohd Reza Shah Abdul Wahid, visitors just need to use the i-Muamalat app to scan the mosque's QR code and use the e-wallet feature to make their donations directly to the mosque's bank account. The i-Muamalat app is available at the Apple App store and the Google Play Store.
These two mosques won't be the only ones accepting cashless donations. Datuk Mohd Reza added that Bank Muamalat has identified over 250 mosques and surau to participate in the eDerma campaign in the next six months.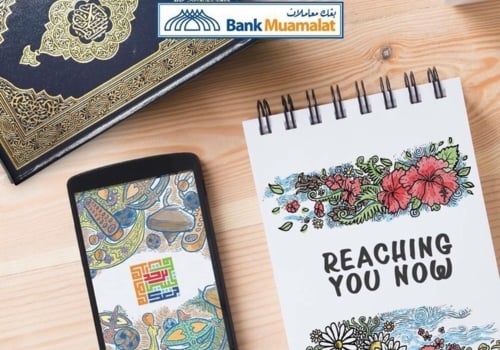 (Image: Arifh Rafhan Othman )
Donating money to mosques using e-wallet apps is a welcome disruption. Cashless donations provide lots of convenience both to the mosques and its visitors. For the mosques, cashless donations eliminate the risk of theft or misplacement, while visitors don't have to carry large amounts of cash with them to donate.
These initiatives by RHB Bank and Bank Muamalat are definitely a good step to encourage Malaysians from all walks of life to embrace cashless transactions, and is another example of financial institutions using technology to benefit society. They also align well with the Bank Negara Malaysia's goal of becoming a cashless society by 2050.