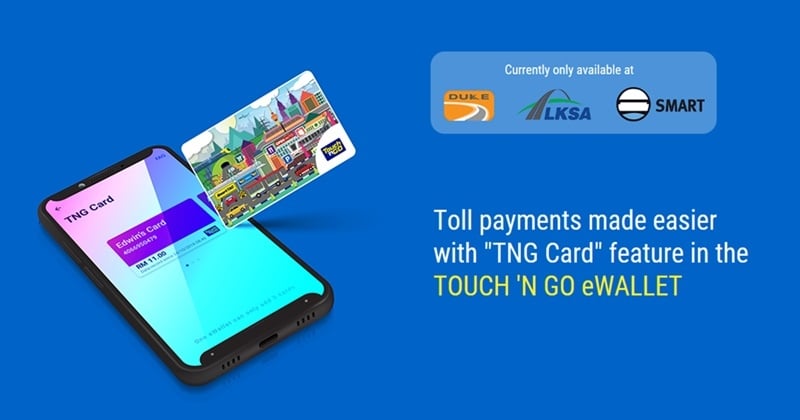 This month, the use of the "TNG Card" feature in the Touch 'n Go eWallet has been expanded to Lebuhraya Kemuning-Shah Alam (LKSA) and the SMART Tunnel. The feature was first introduced in a pilot phase at DUKE Highway last December, in response to a collective request by users for a way to top up their physical cards using the eWallet.
This feature allows the toll fare to be deducted from your eWallet balance instead of the balance in your physical card when you pay for toll charges. Users need to add their physical Touch 'n Go card into the eWallet by entering the serial number, ensure that their eWallet has enough balance, and can start using the Touch 'n Go card as normal at the toll booths.

You can link up to three Touch 'n Go cards to your eWallet, with all associated cards sharing the same value as the eWallet. Do note that the balance in the eWallet is not interchangeable with the physical balance of the TNG card – if your eWallet has insufficient balance, the toll charges will be deducted from your physical card. To avoid this from happening, users can enable the auto-reload function in their eWallet with their credit or debit card.
Touch 'n Go plans to roll out this feature to all toll booths across the Klang Valley so that users can come to rely on the eWallet as their primary source of funds to pay for toll fares in this area.
You can download the Touch 'n Go eWallet on the App Store or Google Play or head over to Touch 'n Go to find out more.
(Source: Soya Cincau)