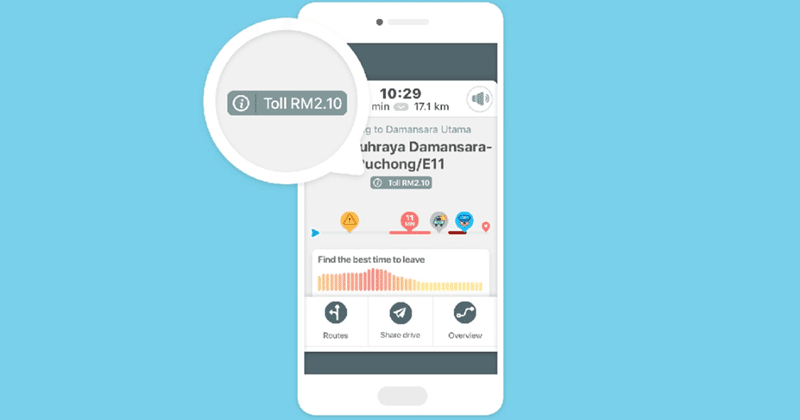 The latest update from Waze lets users view toll costs when navigating to their destination. By giving motorists visibility of prices ahead of time, the new Toll Prices feature is a major advantage in helping them plan and prepare better for their journeys.
"Until now, Waze was trying to reduce your time spent in traffic – now, we're also helping our users save as much money as possible by giving them the absolute best choice of routes, based both on ETA and potential costs of tolls along the way," said Waze product manager, Moriah Royz.
Drivers will be able to see a Toll tag on their selected route if it includes driving past them. As of the time of writing, the Toll Price feature does seem to work for most tolls around the greater Klang Valley area, although some are still missing, such as the Kajang station on the North-South Expressway, from Mid Valley City to KLIA.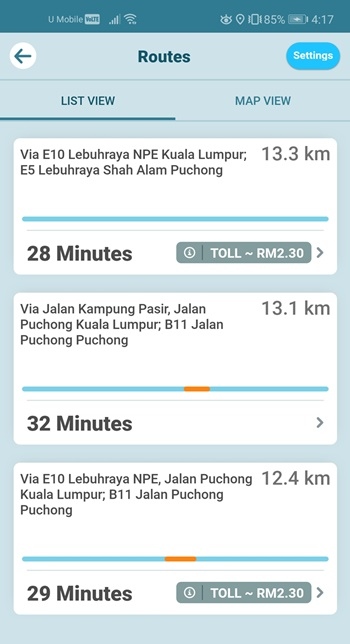 Worth noting, however, is that the toll prices shown are only estimations determined from data crowdsourced from Waze's volunteer community of over 30,000 monthly active map editors. The Google-owned app clarifies on its Help page that "because toll prices in Waze are estimations, they don't replace actual prices set by the toll operators".
This hyperlocal feature is automatically enabled once users update their Waze app to the latest version. The update is available for both iOS and Android.
Waze had begun rolling the Toll Prices feature for its American and Canadian users in July 2019, and is gradually offering it to users in other parts of the world.
(Source: The Star, Lowyat.NET)