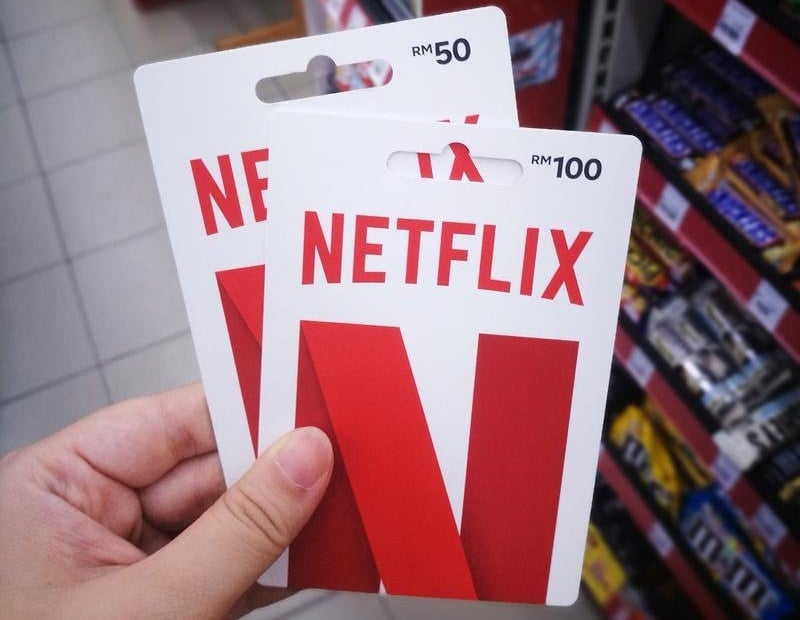 (Image: SAYS)
Netflix has introduced physical gift cards in Malaysia, adding another payment method for customers to choose from besides billing credit or debit cards monthly. This new option would be useful for those who prefer paying for their subscriptions with cash, as well as those who are racking their brains for birthday present ideas.
Currently, the Netflix gift cards can be purchased at 7-Eleven outlets in Malaysia. They are only available in two denominations, RM50 and RM100, and can be used by both new and existing Netflix subscribers. For Malaysia, Netflix has three monthly subscription tiers: Basic (RM33), Standard (RM42), and Premium (RM51).
According to Netflix Southeast Asia Communications Head Leigh Wong, offering customers another way to pay for their memberships puts the power of choice and control in their hands. "Introducing gift cards in Malaysia is all about putting consumers first," he said.
To redeem your gift card, simply scratch the foil off the back of your card to reveal the 11-digit PIN code. This code can be used at the Netflix redemption page or your existing account page. The credit will be added to your account and your next payment will be taken from the gift card balance. You can redeem more than one gift card per account.
For more information on Netflix gift cards in Malaysia, you can visit Netflix's support site.
(Source: The Star)