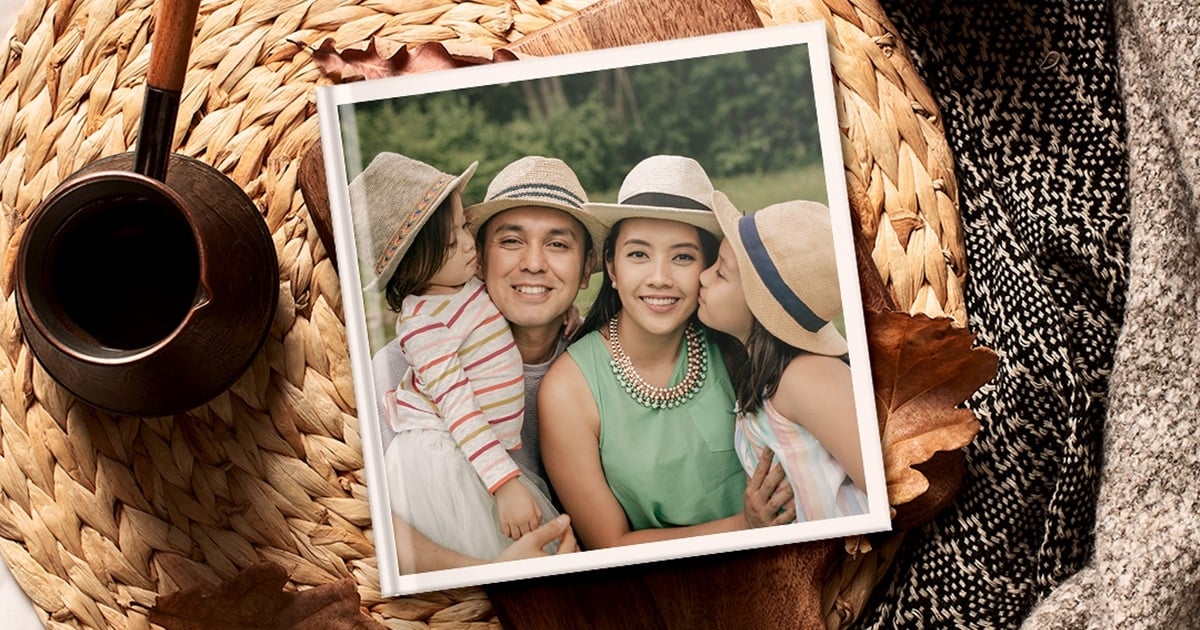 With our hectic lifestyles these days, it's easy to forget to show appreciation for the people around us. Have you got an upcoming loved one's birthday or special occasion but have no idea what gift to get? Instead of running to the stores only to find a generic gift, why not consider buying a present that is not only convenient and affordable but also more personal?
The Photobook App allows you to customise photo books on your phone and get them sent to your doorstep, hassle-free. All you have to do is upload your photos to the app, confirm your product, and your photo book will be delivered to your address! It's definitely a great gift that is both meaningful to your recipient and convenient for you as the sender.
Here are the people who would make perfect recipients for a photo book gift.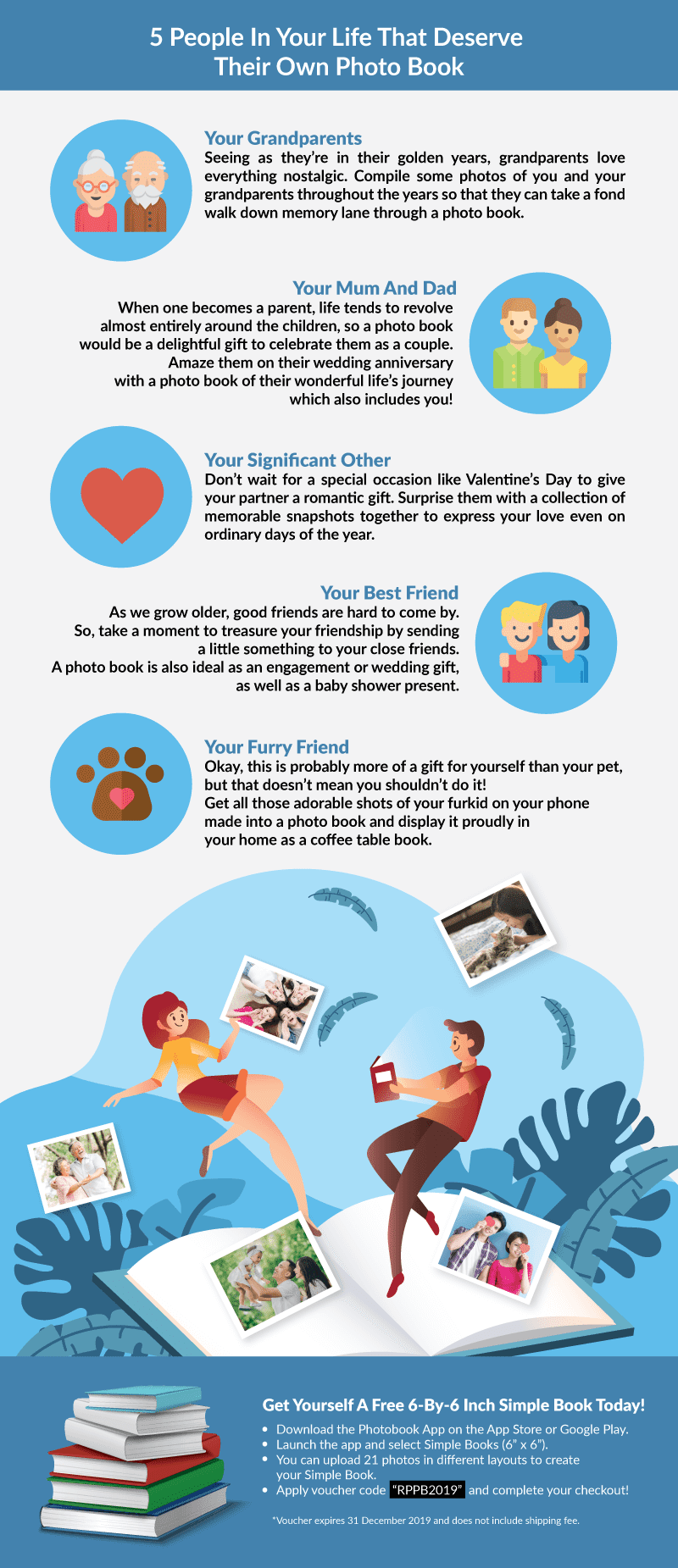 So now that you can get a free simple photo book just by downloading the app, what are you waiting for? Claim your free Simple Book and don't forget to check out Photobook's other products such as photo prints, hardcover photobooks, canvas, metal prints, wood prints, and more!
Download Photobook on the App Store or Google Play – and don't forget to use the Photobook voucher code "RPPB2019″ to claim your free Simple Book!