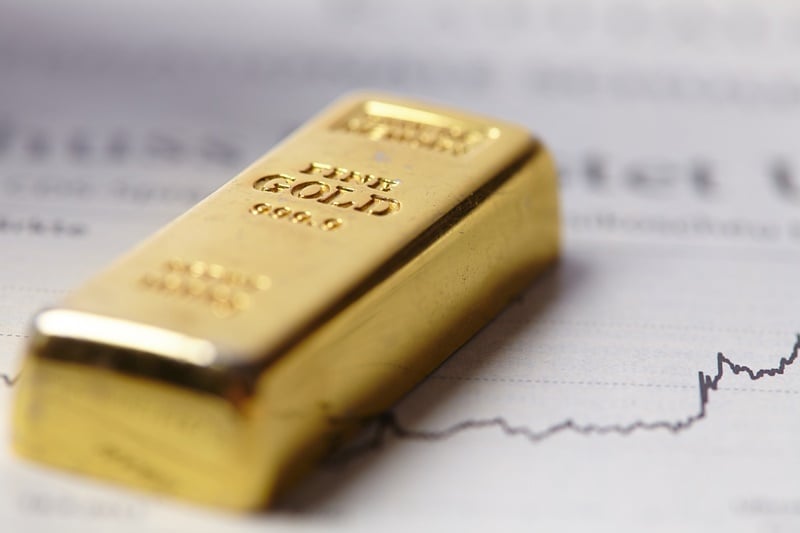 A basic savings account may not quite cut it in today's world if inflation is high and your rate of returns from the savings account does not match the rate of inflation year on year. Options like stock investment and unit trusts are intimidating and possibly too risky because it is dependent on economic and business performance.
But have you ever thought of gold as a method of saving? Gold has a longstanding reputation for being a safe form of reserve for when times are tough. It shines the brightest as a safety net when other types of assets aren't doing so well.
Gold prices tend to go up when currencies, shares, and unit trusts tumble, and gold prices also increase when cost of living rises. As such, gold has historically been seen to act as a "safe haven" from trying financial times. A classic example of this was when the price of gold more than doubled between 2002-2007; this same period saw the US dollar's value fall by 40 per cent.
When considering gold as a way to safeguard against financial crises or even to gain something out of your savings, there are easy ways to go about it. Some banks offer gold investment accounts which they store for you, giving you the flexibility of purchasing gold without the stress and risk of the possibility of it being stolen. Or, you can try out HelloGold, a platform that allows you to save in gold using an app.

For HelloGold users, the process of buying and selling gold is safe, accessible and easy. Not only is HelloGold's daily gold price very competitive, the company significantly lowers the barrier of entry: instead of a minimum of 1g that all banks require. HelloGold offers you the ability to buy investment-grade gold from as little as RM1.
It is also fully insured and fully audited by the world's leading precious metal auditors Bureau Veritas; and the gold you own is kept in a secured vault in Singapore. With just a few taps on your phone, customers can buy or sell gold, anytime anywhere.
For those of you who want to make the leap into the safety net of gold savings, the HelloGold app is a good place to start. HelloGold ensures that everybody has the chance to buy gold, and all its processes strictly follow industry standards.
Head on over to the HelloGold website or download the app. It is available on both App Store and Google Play.