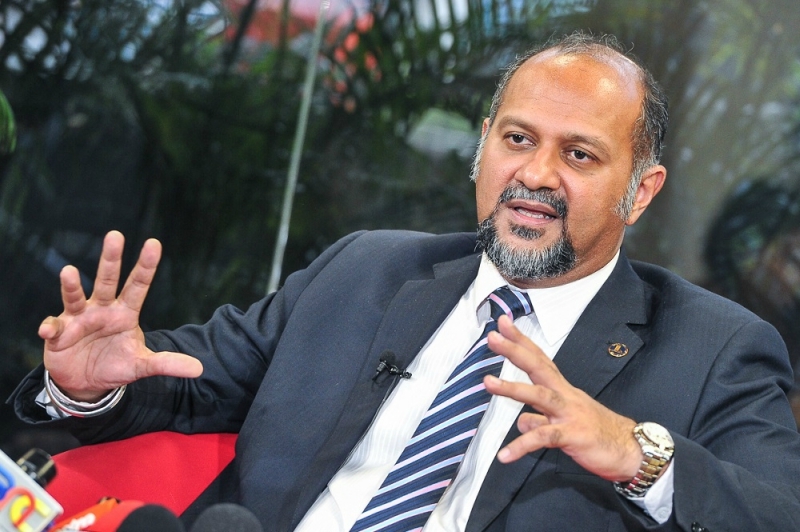 (Image: Malay Mail)
Communications and Multimedia Minister Gobind Singh Deo said that all telcos have until the end of this month to reduce the prices of their broadband packages. The communication minister added any telco that failed to do so will face strict action from the government.
According to Gobind Singh Deo, the ministry has postponed the dateline to review broadband prices from 31 July to 31 August after it has received appeals to extend the dateline.
"The Mandatory Standard on Access Pricing (MSAP) came into force on 8 June and we initially gave a deadline of 31 July (for companies to announce their new packages), but there have been calls to extend it, so we agreed to postpone until 31 August," said Gobind.
"I will look at all the packages that have been proposed by the companies at the end of the month. If there are any telcos that refuse to comply with the MSAP, the action will be taken," the minister said. "I'm serious about this. We will not entertain any non-compliance. Otherwise, we will never move forward."
The Mandatory Standard on Access Pricing (MSAP) serves as a guideline for ceiling prices that can be charged by all service providers. On 20 June, Gobind Singh Deo announced the prices of broadband services are expected to drop by 25% by the end of the year. This announcement was made after the Malaysian Communications and Multimedia Commission (MCMC) enforced the MSAP from June 8. The communication minister added the commercial discussion to finalised the wholesale price were expected to be concluded with relevant parties in July or August.
So far, only Telekom Malaysia Bhd (TM) and Maxis have announced new, affordable fibre broadband packages that start at RM79 (TM) and RM89 (Maxis) with 30Mbps speeds.