One of the challenges of starting a side business is handling customer service and fulfilling inquiries. Traditionally, this has been done with office phone systems or a call centre which can be expensive and costly resource-intensive to set up.
To tackle this problem, Digi Telecommunications (Digi) has officially launched Omni, an enterprise-level virtual phone system that functions as an affordable alternative to complicated and expensive office phone systems. The system can turn any smartphone into a call centre, simply controlled by an app and a web dashboard.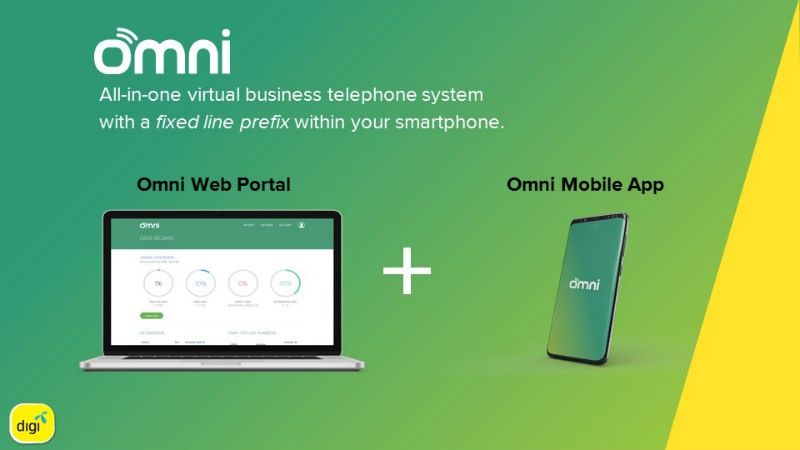 Why Would I Want This?
If you run an SME business where you need to handle customer calls at a large volume, Omni offers a robust communication system without you having to worry about hardware installations, long term contracts, pricey monthly plans, or expensive key phone systems. It can do all this because it's essentially just an app that lives in your smartphone.
How Does Digi Omni Work?
First, you need a dedicated office number that is paired directly with the Omni app on your smartphone. That's about it. From there, the app and web dashboard allows you to:
Make and receive calls
Route to multiple extensions
Assign to different departments or personnels
Record calls
Transcribe voicemails into text
Manage and view call history
Set a custom greeting
Send SMSes
Setup conference calls
Among plenty of other features as well. It's pretty much like having a call center right in your smartphone. Super handy.
How Much Does Digi Omni Cost?
It's actually quite cheap for what it offers compared to other communication solutions. As of writing, they currently have 3 plans to serve different needs: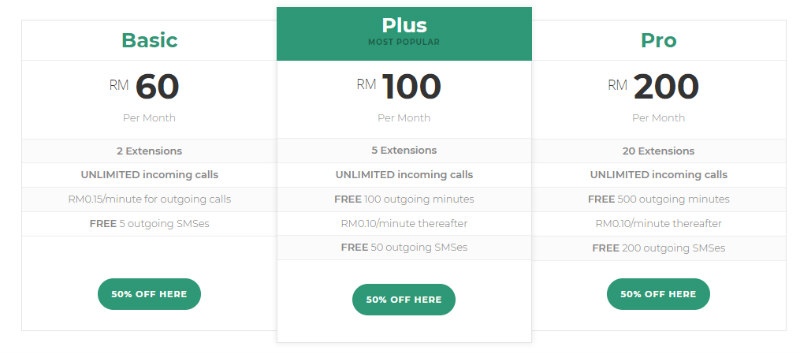 Each plan has no contract, no installation fees and can be cancelled anytime. You can get a 30-day money back guarantee as well.
As with most other digital services, getting on board is a simple process. You can subscribe to Omni via a 5-minute registration process at www.omnihotline.my and start trying it out for your business as soon as registration is complete.
So if your SME is looking for an affordable and quick-to-use communication setup, why not give this one a try and let us know how it goes? Good luck out there!