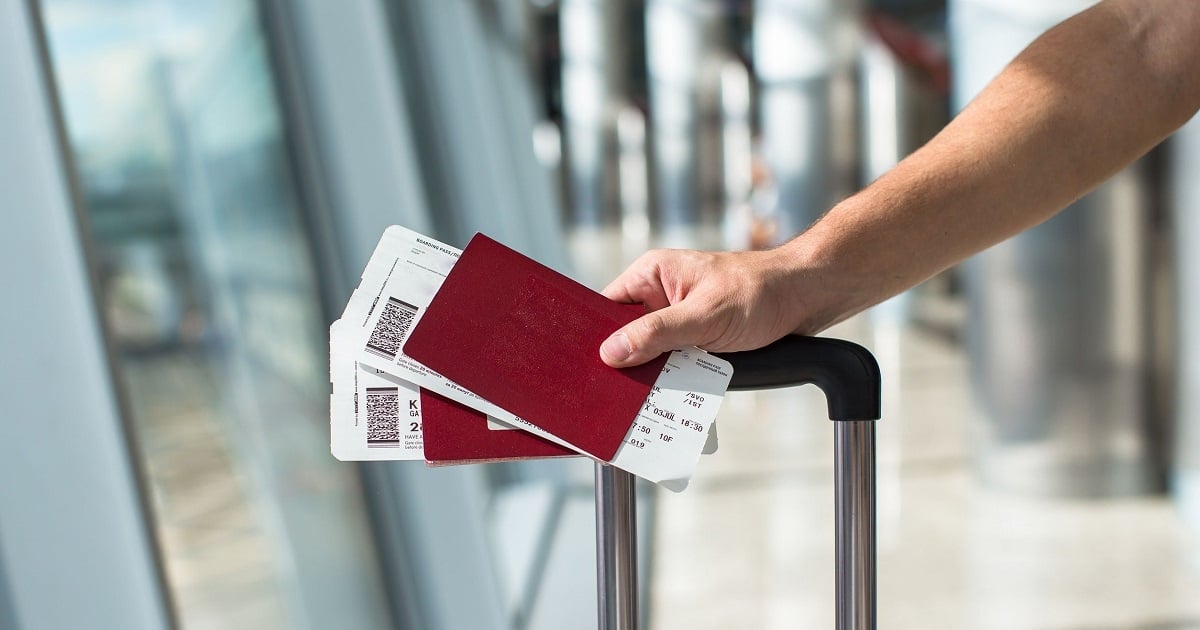 Flight tickets can make up a huge part of your budget for a holiday. However, with a little effort on your end, it's more than possible to reduce the cost of flight tickets or get more value out of it no matter your destination. Making the right choices and paying less for your flights will go a long way towards making your overall trip expenses more manageable – so here are some tips on how to get the best value when buying flight tickets.
1) Make Use Of Your Credit Card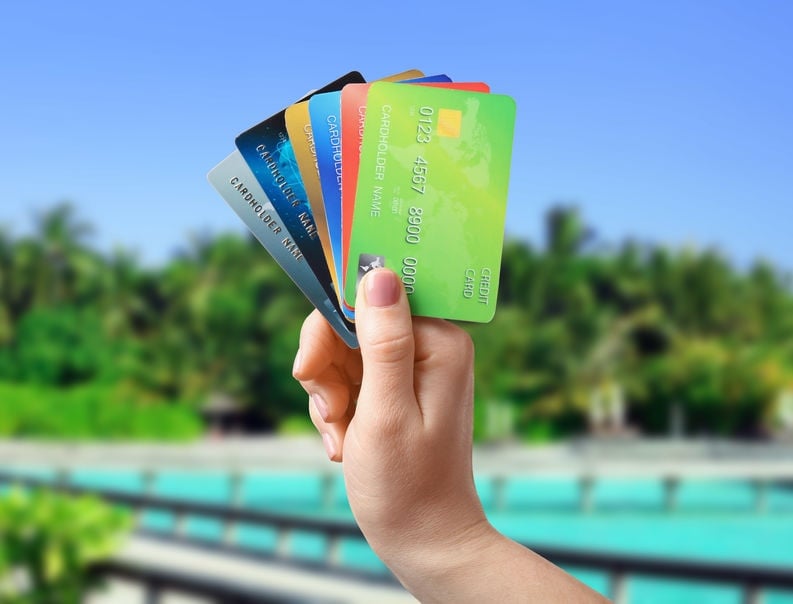 Credit cards come with benefits, and you should be making full use of yours especially when it comes to travelling. For example, something as simple as using your credit cards to book your flights can give you complimentary travel insurance for your upcoming trip.
But, the main benefit of using your credit card to buy flight tickets is to rack up rewards points or earn cashback which reduces the overall amount you effectively pay for the tickets. Credit card enthusiasts will always prioritise using an air miles credit card when buying high-value items like flight tickets. Air miles credit cards are credit cards that allow you to earn air miles, either directly or through the redemption of credit card points offered via their rewards catalogue. In turn, these air miles allow you to redeem free flights in the future, or upgrade your economy class seat to a business class one. The theoretical returns these credit cards offer are very high, which is why there are passionate communities of credit card users whose goals are to rack up points to fly business or first class for free.
Moreover, unlike cashback credit cards, air miles credit cards do not have earning caps, which is why they are the best choice for making big purchases like buying flight tickets. That being said, cashback cards are fuss-free with immediate returns, so if you do not have an air miles credit card, you should definitely use one to get a small but sure return on purchasing your flight ticket.
Another type of credit card that is favoured by seasoned travellers are those that offer you free airport lounge access. These credit cards will gives you free access to comfortable airport lounges which would normally require an entrance fee or a membership. As each entry into an airport lounge can cost over a hundred Ringgit, this is definitely a valuable credit card perk for travellers. Some cards offer both attractive air miles earnings rate with lounge access, such as the Maybank 2 Premier or the AmBank World Mastercard, making them very popular choices for those who qualify for them.
2) Take Airline Frequent Flyer Programmes Into Account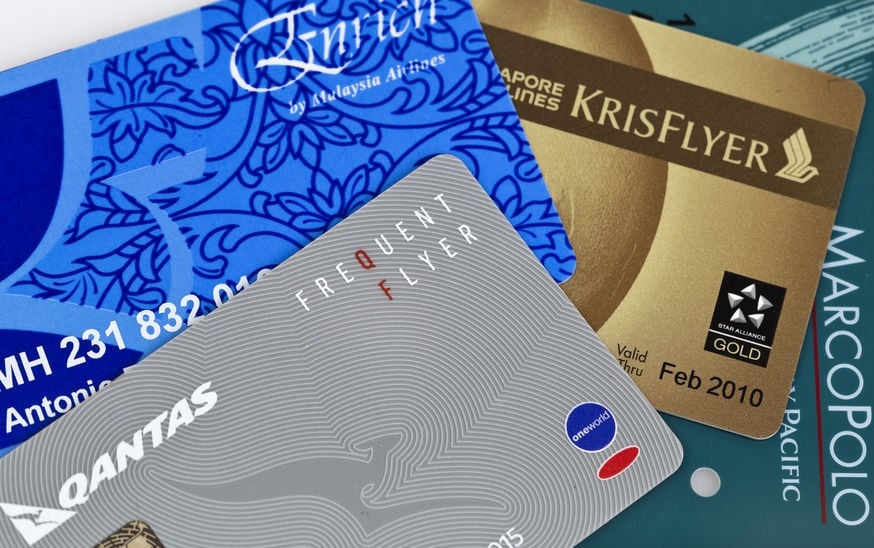 While most budget travellers take the cheapest flights, some seasoned travellers prefer to fly with their preferred airline where possible because it brings them more value in the long run. It may sound counter-intuitive, but for frequent fliers, it pays to be loyal to one airline instead of simply choosing the flight that is the cheapest. This is because most airlines have their own loyalty programmes, rewarding you in the form of air miles for every flight you take with them.
While each full-service airline offers its own frequent flyer programme (such as Malaysia Airlines' Enrich and Singapore Airlines' KrisFlyer), the airlines also fall under different airline "alliances", which are groups of airlines that cover a larger network of routes with less overlap (benefitting all airlines in the alliance). As you rack up air miles and unlock higher tier statuses, you also unlock higher tiers in the alliance as they are normally tied to one another. For example, the Enrich Gold tier is the equivalent of oneworld's Sapphire – you enjoy Sapphire perks when you travel with a oneworld alliance airline if you are an Enrich Gold member. Plus, you will still earn Enrich miles when you fly on a oneworld alliance airline!
The miles you earn can be used to redeem free flights or offset part of a flight's price. You can also use your air miles to upgrade your seat up to a higher class. So, depending on your preferences, the miles you earn lets you fly more…or fly in style. And, with a good air miles card, you further accelerate the rate at which you earn air miles, which is why a free business class flight is more than realistic.
Obviously, it's easier to accumulate a sizeable amount of points if you make it a habit to fly consistently with one airline. Although there are a few factors at play, being able to claim a free flight would usually give you more value for your money in the long run than saving a hundred ringgit or so flying with a few different, cheaper airlines. However, taking flights isn't the only way that you can rack up air miles – as you'll see when we move into our final point.
3) Buy Flight Tickets During Sales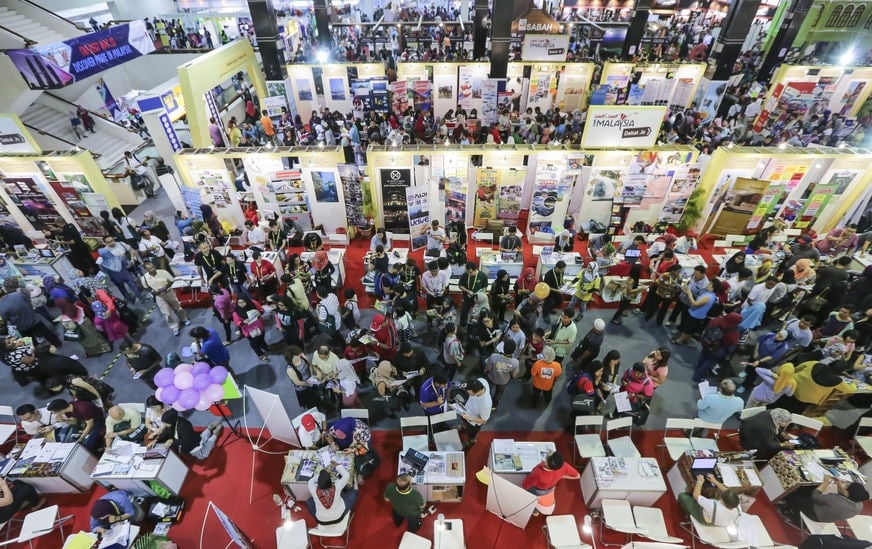 Before buying flight tickets online were a norm, physical travel fairs were a must-go if you wanted to get cheap air fares. The bi-annual MATTA Fair is the most popular of these fairs, known for offering discounted flights, cheap travel packages, and flight-and-accommodation deals. Although you can still get some good deals from the MATTA Fair and other travel events, these days it is just as easy to find flight discounts online.
AirAsia is known for its cheap seats for BIG Members during its seasonal sales. The AirAsia BIG Sale, which lasts about 2-3 days, sells tickets as cheap as RM12 for flights during the stipulated travel period – which is usually about 5 months from the booking window. Meanwhile, the monthly AirAsia Final Call offers big discounts when you redeem flights with BIG Points for immediate travel. If you don't have enough BIG points for redemption, you can always top up the balance with cash.
Other airlines also have their own promotions and sales. However, like with AirAsia, you may be restricted to last-minute flights or have to book far in advance, so be prepared to be flexible with your travel dates. Remember, the sales are out there – you just need to know when they are happening! Social media or signing up for email alerts with different airlines are probably your best bet for keeping track of any promotions offered.
4) Make Use Of Travel Aggregators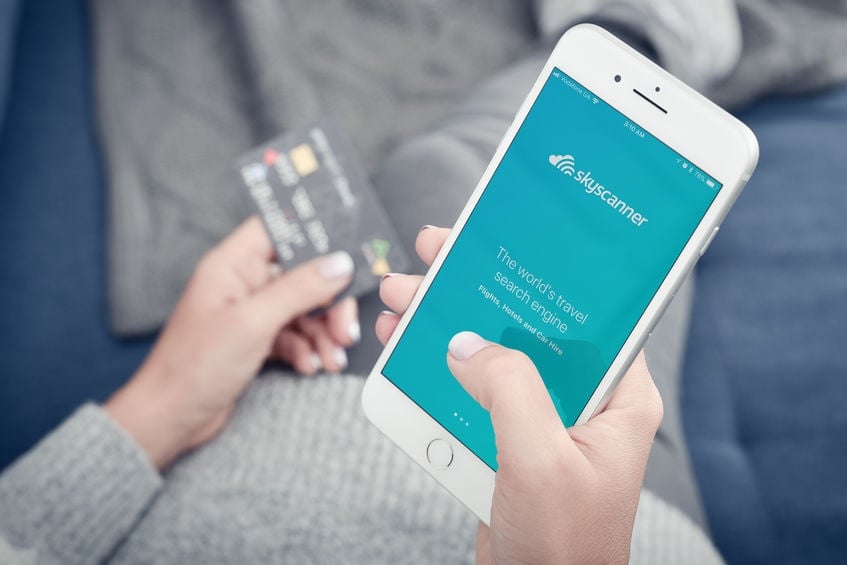 Outside sales periods, it's easier to compare prices when your options are all in one place. A good flights aggregator like Skyscanner or Google Flights lets you search for the cheapest flights, with options to filter through different factors like flight duration, departure time, transits, and airlines.
These search options are important as they're the key to finding a cheap flight ticket. For instance, certain airlines are known to be pricier than others. Flight prices also fluctuate depending on the time of the day, week, or season. And if you're open to layovers and longer journeys, you will have more choices besides just opting for direct flights. Using an aggregator will allow you to play around with these selections and compare prices more easily.
Moreover, some companies like Expedia and Traveloka (and even some airlines) offer bundled deals so you get cheaper prices if you book your flights and accommodation together. You can even add on airport transfers and other travel experiences to your booking to get cheaper prices in this manner.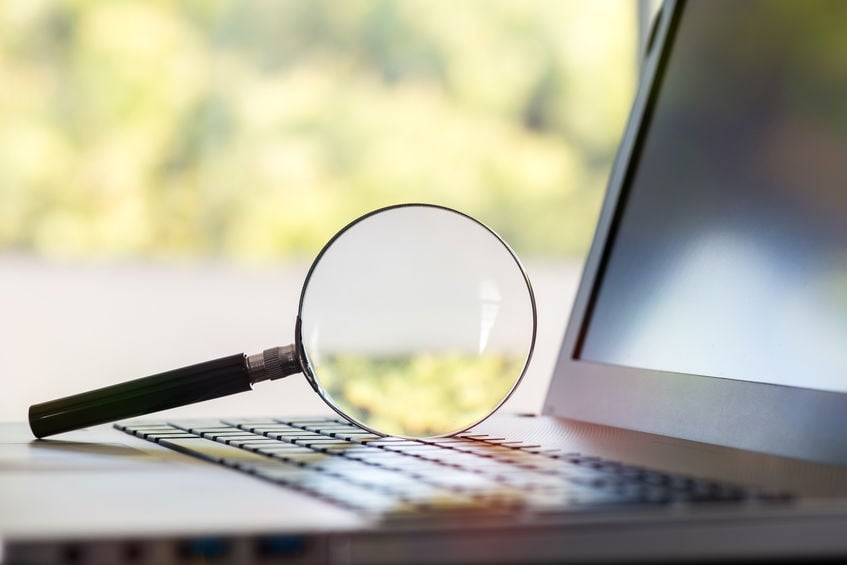 Although flight aggregators are useful tools, avoid getting carried away with the low prices advertised when you haven't yet read the fine print. This is especially important when it comes to budget airlines. While the price of the flight ticket itself may be temptingly cheap, you need to take into account things that carry additional fees like check-in baggage, seat allocation, and using your credit card to buy your flight tickets – most budget airlines have these charges, so be extra careful when you're purchasing.
So, when comparing prices, make sure to take all the extra charges into account. Let's say you wanted to choose Budget Airline A because the flight fare was RM180 cheaper than Airline B. However, Budget Airline A charges you RM160 to check in baggage, RM10 to sit next to your partner, RM15 for an in-flight meal, and RM10 for a blanket. Meanwhile, Airline B provides all of these extras for free. In this scenario, you would end up paying more for a flight on Budget Airline A despite the cheaper fare price.
In a similar vein, don't be overeager to book a flight that departs in the wee hours of the morning just because it is cheaper. Public transportation options may be a bit scarce if you need to get to the airport by 4a.m., which means that you might be forced to pay extra to get a taxi instead. Although this may seem like a menial consideration, paying attention to small details like these will help lessen your travel expenses overall.
Look For Both Cheap Prices And Good Value
You'll notice that although cheap prices are great, they shouldn't be the only factor that determines how much value you can get from your flight ticket. So, go ahead and look out for flash sales and the best travel deals, but don't forget to take into account things like hidden charges, credit card perks, and loyalty programmes when deciding which flight ticket is the best choice for you. And if you're on the look out for a good travel credit card, make sure to use our credit card comparison tool to make your search easier!