In recent years, you may note that there's an increase in countries are now made inaccessible and by inaccessible, we are referring to the lack of flight routes that cover the area as well as qualities and factors that made the country a risky choice should you decide to go there.
Although our passport strength ranks as the 4th most powerful in the world (giving us visa-free access to 166 countries), if you plan to make the most out of your traveling rights, here are some countries that you may need to think twice before making it your next travel destination.
Venezuela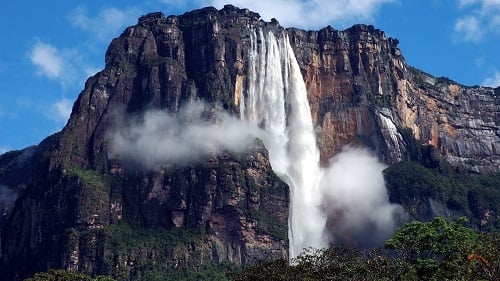 Home to internationally-acclaimed beauty pageant queens and the 8th largest gas reserve in the world, life is good if you are born Venezuelan. It is indeed shocking to see what was once described as the Land of Grace turned into a country that is plagued by hyperinflation, food and medical shortage, rising violence and other disquieting setbacks.
With most major airlines opting to pull out of Venezuela citing economical and safety reasons, even if you did manage to end up in the country out of sheer luck, do note that you will be subjecting yourself to a variety of life-threatening situations (robbery, starvation, etc) so it may be best to pass on this South American destination for the time being.
What You'll Miss Out On: The world's highest waterfall, capybara ala mode, and the longest South American river that have pretty much inspired Enya's runaway hit of the 90s (Orinoco Flow).
Where You Can Go Instead: Laos (for waterfall enthusiasts), Japan (capybara cafes are a mainstay here!) Colombia (the other half of the Orinoco river belongs to Colombia)
<a href="https://ringgitplus.com/en/credit-card/?utm_source=ringgitplus&utm_medium=banner&utm_campaign=my-rpint-crcd-gen&utm_content=blogcta_crcd_bestcreditcardinmalaysia_ringgitplus_mid"title="Compare credit card">

#North Korea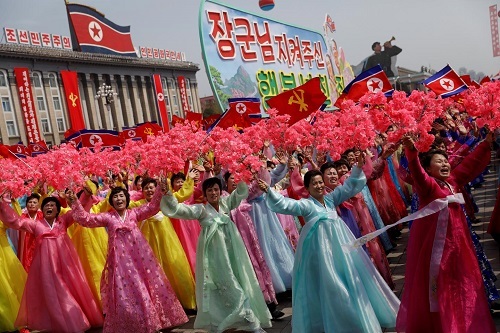 Photo courtesy of Reuters
Known otherwise as the world's most reclusive country, it is easier for a Malaysian to visit North Korea as opposed to Japan before the later abolished the requirement of short-term visa in 2013. However, things have changed since the airport assassination incident in 2017 which had pretty much affected the diplomatic relations between Malaysia and North Korea.
While it is still possible to travel to North Korea via Beijing, do note that the Malaysian embassy in Pyongyang is currently unstaffed so in the situation that something unexpected does happen, it's safe to say that you are pretty much on your own. Former visitors of North Korea stated that their trip's highlight includes the natural scenery and seafood delicacies cooked in a unique manner…which is a lot more similar to what you too can experience in Malaysia so cast your fear of missing out aside!
What You'll Miss Out On: North Korean 'beautiful' cheering squad, gorgeous hiking routes and crabs. Yes, it may sound ironic but most of the seafood that you've been exporting from China may actually be from North Korea instead.
Where You Can Go Instead: Indonesia (plenty of volcanoes and hiking trails to choose from!), Cambodia (they have a market specialising in crabs) and Thailand (enjoy a cultural show instead, we promise that it's just as entertaining!)
Read Also : How To Plan A Euro Trip On A Shoestring Budget
#Syria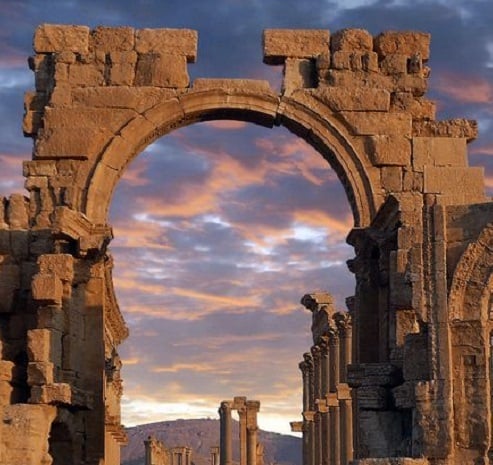 Prior to the Daesh occupation, religious groups such as the Sunnis, Christians, Alawites, Druze, Isma'ilis, Mandeans, Shiites, Salafis, Yazidis, and Jews call Syria their home, making it one of the oldest continuously populated cities in the world. If you are a historical buff, Syria will definitely rank high on your list with their rich, carefully-preserved Neolithic cultural sights. Historians and archaeologists have declared that Syrian civilisation as one of the oldest in the world, making it a coveted visit for both casual tourists and pilgrimage followers.
Technically, you can still enter Syria via various volunteer groups or as a photojournalist but humanitarian and journalistic front aside, bear in mind that apart you will be facing threats of all manners, be it from terrorism to lack of proper medical care so needless to say, if you don't get killed by a missile, there are many other things out there that will be out there to annihilate you. Also, do note that most travel insurances exclude Syria from their list of covered countries so you may want to look at other places to go.
What You'll Miss Out On: National Museum of Damascus, historical ruins and delicious baklava.
Where You Can Go Instead: Jordan (ancient ruins aplenty here), Singapore (from an Asian civilisation museum to an ArtScience museum, culture runs deep among Singaporeans) and Indonesia (in a country that's famed for innovative desserts, baklava are among the things you can find in the capital city)
#Palestine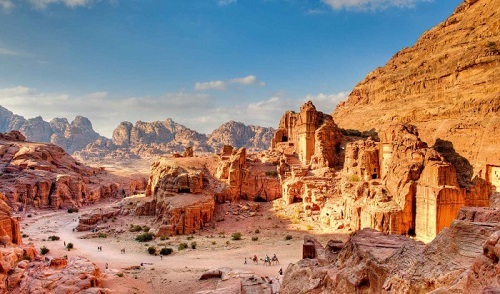 You may think that Palestine does not qualify as in terms of technicality, it is not a country but more of a territory. Even so, it's territory status does not discourage the amount of extensive coverage that it has received from both the local and foreign media. You may have recall several PSA's produced by NGO groups in previous years, as they had solicited for humanitarian aid by highlighting the harrowing experiences of displaced Palestinians affected by the ongoing conflict among borders, especially those who reside in the West Bank and Gaza Strip.
This makes the fascinating sights in Palestine difficult to access and a missed opportunity perhaps, as it showcases a distinct tradition of unique architecture that is unlike any other country. After all, who will pass up a chance to get up close and personal with the mesmerizing Roman-Byzantine or Ottoman era-influenced buildings and cultural attractions?
You can still go to Palestine via a transit flight from Jordan or Egypt but you'd be hard-pressed to find an insurance company who will be willing to insure you for travelling to a country that is torn by war.
What You'll Miss Out On : Dome on the Rock, ancient monasteries, Musakhan (a Palestinian cuisine dish which comprises of roasted chicken baked with onions, sumac, allspice, saffron, and fried pine nuts, often served with bread)
Where You Can Go Instead : Just like Palestine, most of Southeast Asia countries have an interesting selection of ruins and remnants, influencing everything from food to language and architecture. And yes, you can find Palestinian cuisine in Malaysia, made by the refugees who have now made our country their home.
#One Final Tip Before Your Next Trip
Now you have all the information, you can now proceed to make the right travel destination! Perhaps you may want to consider as to how you are going to pay for your trip? Equip yourself with a good travel credit card in hand and enjoy insurance coverage as well travel inconvenience benefits by paying with your card for related purchases.
If you don't already have an awesome travel card in your name, that's fine. Just check out our comparison page for a list the best ones available in Malaysia right now. Want to visit some of the alternatives like Laos and other Southeast Asia countries? Head to our Travel Getaway Campaign for some sweet deals!
Are there any other countries that are now no-go zones that you would like us to know? Share with us in the comment section below!