Having a pet is a very big responsibility. You are ultimately taking care of another living creature and its well-being. This is no different from you taking care of your own child, or elderly parents for that matter.
If you were heading off on a holiday or going to be away from home for a few days, you would make sure your family members who are living with you are well taken cared of if you aren't taking them with you. So what are your options when it comes to your beloved pets?
Taking Your Pet Along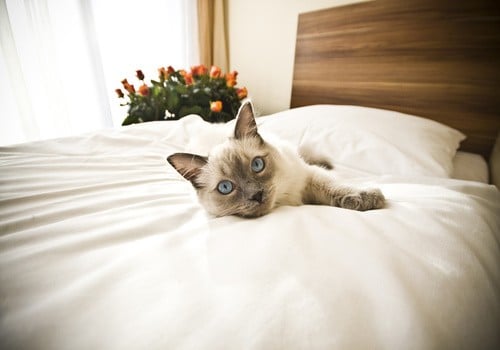 The most ideal situation for any pet owner would be to bring their pets along with them on their trip. If the trip was just a couple of hours drive and they could sit in the car with you, then problem solved. You only have to ensure that your accommodation at your destination is pet-friendly.
By no means should you try sneaking your pet into a posh hotel either. At some point if the staff discovers it during a room service drop-off, or a cleaning staff makes up your room while you are out, you may be in lots of trouble. You could even be kicked out of the hotel and fined in the process.
Neighbours or Family
You could opt to leave your beloved pet with neighbours, friends or family if it is convenient to them. Well if you have pets like fish, be sure you give home access to someone you can trust to get in there and feed them. You wouldn't want to come back to an empty or trashed house.
Sending your pet to another home can sometimes be very depressing to your pet. Some dogs for example, feel abandoned and could refuse to eat. If possible, try to give your pet some time to adjust before you actually head off. After all, these precious little things have feelings too.
When you pick a guardian for your pets, make sure you know them well enough and can fully trust these people as well. An acquaintance to this writer once had a family trip and had a pet rabbit that needed care while they were gone. They then went over to the neighbour's place and requested if they could keep the rabbit for a few days. The neighbour delightedly agreed to help take in the animal. Upon returning, they went over to pick up their fluffy little pet but to their shock, the neighbour no longer had it. The neighbour had eaten it, thinking they no longer wanted the rabbit.
Pet Hotel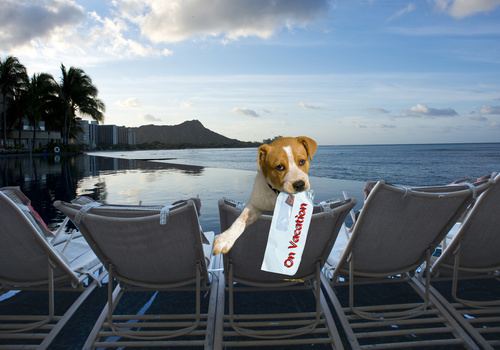 If the previous two options are not viable to you, maybe you should invest and put them in a pet hotel. These pet hotels can be rather expensive, but when your options are limited, this has to be one of the costs you factor in to your trip as well.
Some people claim it is bad how they are put in such a confined space, how we don't know how they are being treated, or if they are even fed at all. That is why you should do your research, check with other pet owners, as well as a vet to ensure the place you have chosen, is a reputable one. That way you are guaranteed they are fed, have a safe place to be and by no accidental incident, gets eaten by a neighbour due to some weird miscommunication.
There are many pet accommodations around. Happy Furry House are among the few pet lodging, which takes in more than just cats and dogs. They take in little furry pets like hamsters as well. Or, if you are looking for some top class hotels, then maybe the L Residence Pet Vacation Home is the one you use to spoil your pet. Their website even claims to have a 32-inch LED television in the suites of the cat, dog and rabbit hotels. Now that is top class luxury for any pet.
Wonders of Having a Pet
Aside from having this slight inconvenience when you travel, it is always fun to have a pet to come home to. Some people even claim aside from Feng Shui reasons, watching a fishes swim back and forth through the aquarium can have very calming effects.
If you are intending to get a pet, be aware that it isn't just the daily routine of feeding and cleaning up after them that are required. There are all types of other responsibilities such as this one. When you are travelling, you may have to make special arrangements and possibly set aside an additional budget just to ensure they are taken care of.
Before you start making travel plans, be sure to head on over to our website and check out our comparison tool. Explore how a travel credit card could give you more for your daily purchases and possibly subsidise your plane tickets, or pick a card that suits your lifestyle for maximum benefits.
Speaking of credit cards, why not participate in our Travel Getaway Campaign and get great freebies like a return flight ticket to Krabi or any of the 19 attractive destinations by applying for selected credit cards?