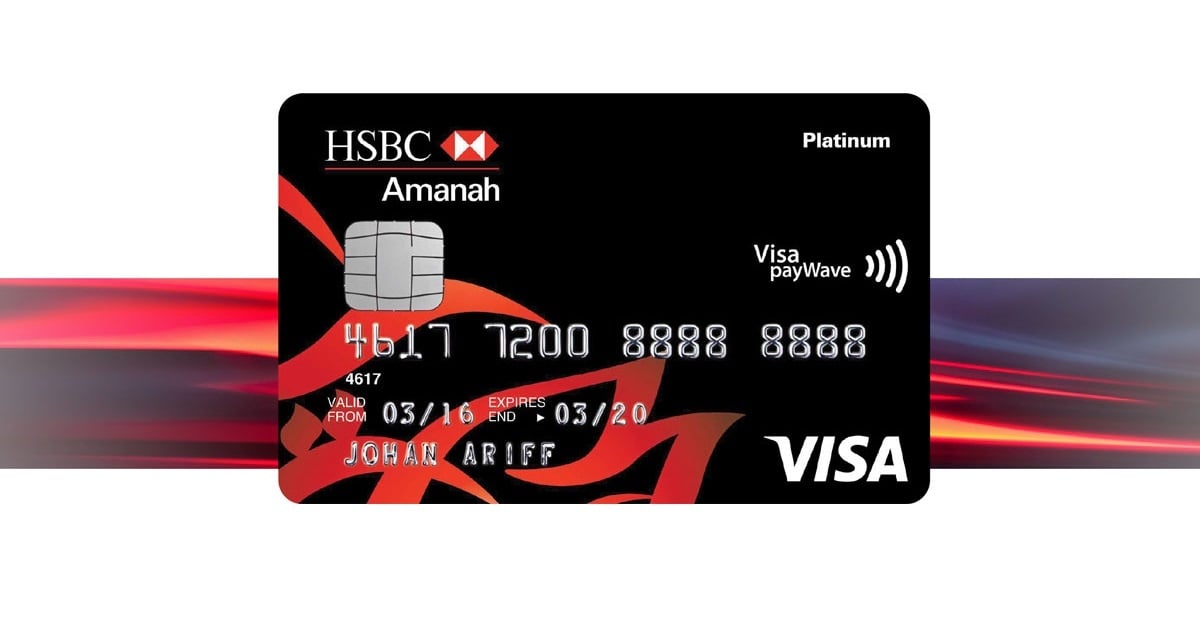 Just three months after "relaunching" its Visa Platinum credit card, HSBC is announcing another "relaunch" – this time, for the HSBC Amanah MPower Platinum Credit Card-i. The changes take effect from 3 October 2019, and enhances the existing card features – including cashback for e-wallet use with the card.
The new HSBC Amanah MPower Platinum Credit Card-i will also see a refresh to the card face, putting it in line with the existing lineup of HSBC credit cards. More importantly, HSBC is making some interesting changes to the card's features, though the 8% cashback feature is still conditional with RM2,000 minimum monthly spend with the card.
New Cashback Category: E-Wallet Transactions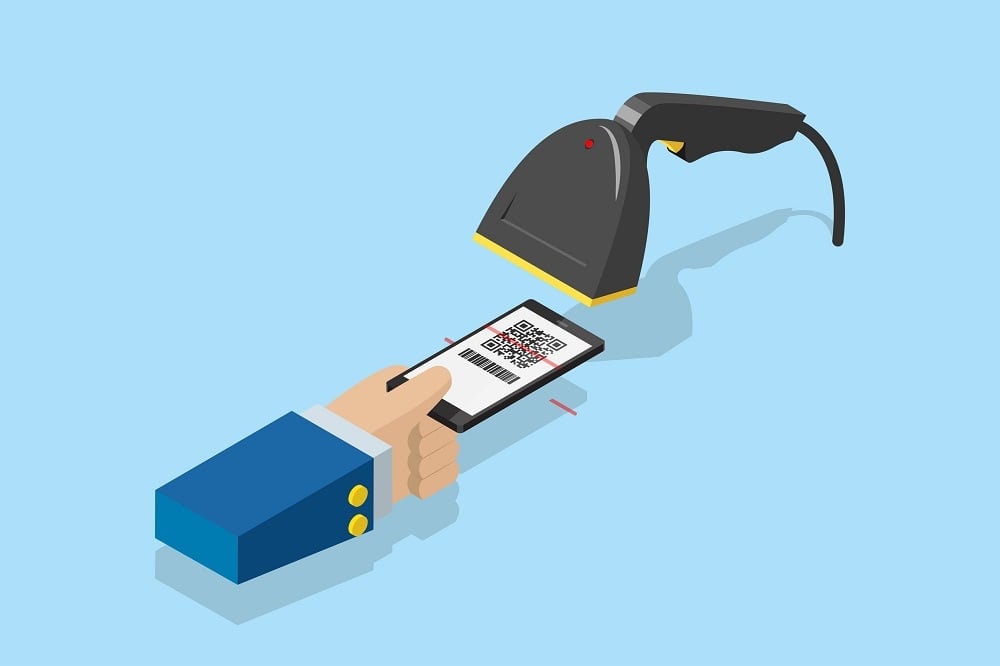 HSBC is offering cashback for e-wallet transactions, including wallet reloads, as a new cashback category for this card. Similar to the recent revision to other HSBC cards, cashback is limited to "closed" e-wallets that do not offer withdrawal, including GrabPay and TNG eWallet. FavePay and – oddly – Samsung Pay are also included in this category.
From 3 October 2019 until 31 March 2020, HSBC is offering a promotional rate of 8% cashback for e-wallet transactions, after which it will be revised to 1% (regardless of minimum spend amount). As part of the card's change, all cashback categories will be capped at RM15 per month.
Revision of Cashback Below RM2,000 Spend Per Month
Currently, cardholders earn 8% cashback on Petrol and Groceries when they spend above RM2,000 a month, and 2% if they spend below that. From 3 October, cashback for Petrol and Groceries for monthly spend below RM2,000 will be revised to 1%, capped at RM15 per month.
Introduction of Cashback Category Cap and Removal of Monthly Cashback Quota
There are a few other notable changes to the existing features. While the minimum spend requirement remains, HSBC is removing the monthly cashback quota (RM600,000) for Petrol and Groceries from 3 October, so everyone will earn cashback without worrying that the monthly allocation has been exhausted.
However, the introduction of a cashback category cap of RM15 per category means the maximum monthly cashback you can earn with this card from the three categories is RM45 (vs RM50 currently). For other spend, the 0.2% cashback remains the same.
Aside from that, HSBC is also removing the petrol brand requirement for cashback eligibility from 3 October onwards. That means cardholders will earn cashback for all petrol transactions regardless of petrol brand, and not tied only to Shell, Petronas, and Caltex (the current requirement).
More Chance of Earning Cashback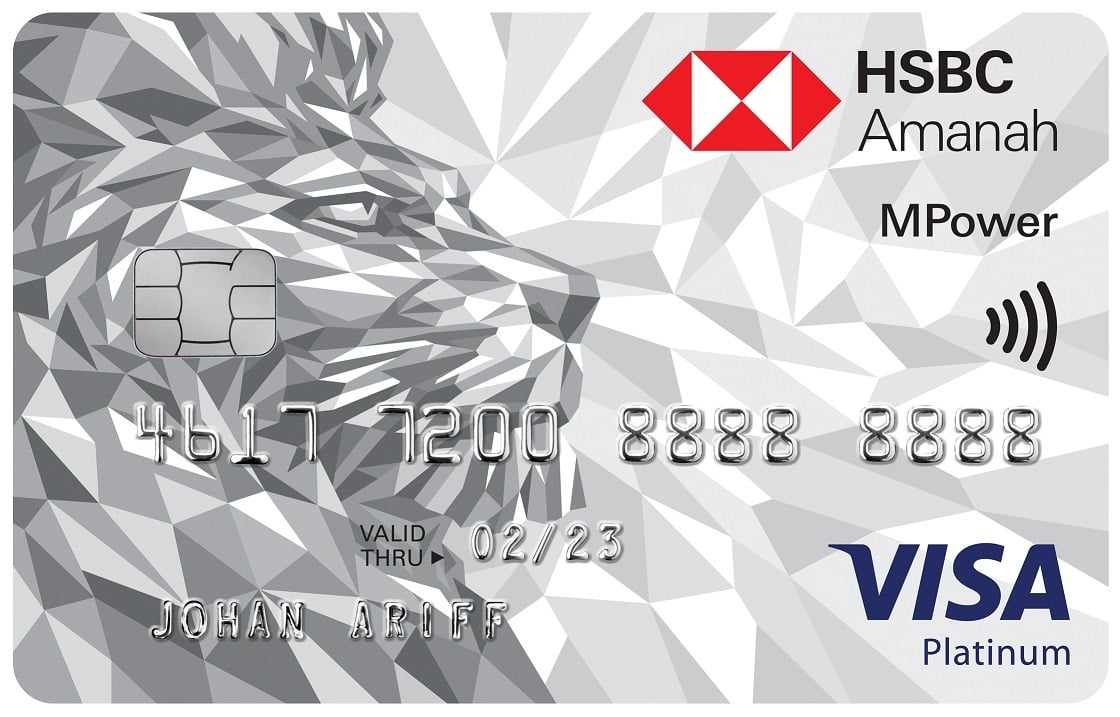 The refreshed card face for the HSBC Amanah MPower Platinum Credit Card-i
With the upcoming changes, the HSBC Amanah MPower Platinum Credit Card-i offers cardholders more opportunities to earn cashback. With e-wallet use among Malaysians increasing rapidly, the decision to introduce cashback for e-wallet reloads definitely makes the card more attractive – even if the pool of eligible e-wallets is quite limited.
The new changes makes the HSBC Amanah MPower Platinum Credit Card-i more competitive, especially against the Citibank Cash Back Card and Hong Leong Wise, both of which have had their features revised to make them more competitive. That said, the minimum spend requirement of RM2,000 is still quite restrictive compared to the Citi and Hong Leong cards, which have a minimum spend of RM500/RM1,500 (Gold/Platinum), and RM500 respectively.