The holiday season is finally here! But, with so many recent major holidays and the upcoming back-to-school expenses to think about, a family vacation may not be on the top of your to-do list at the moment.
Now, now, don't let the boredom strike you and your family just because of a tight budget! We are blessed with a country and continent that has a plethora of both natural and man-made attractions after all, and what's best, you can find loads of things to do and places to see at a low budget!
Here are some of the affordable places in Malaysia you can take your family to for a fun trip – without blowing your budget.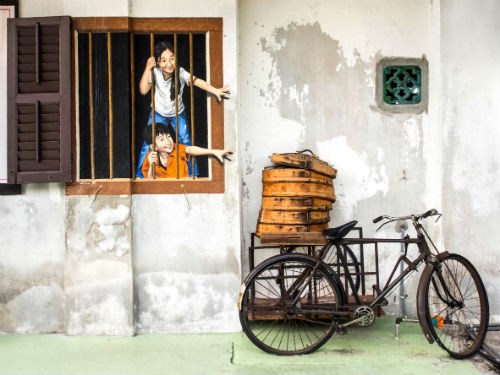 1. Georgetown, Penang
Ah, our very own City of Food is one of the must-see places in Malaysia. The culture-rich and diverse capital city Penang is teeming with all sorts of local (and even foreign) foods to suit every taste bud round the clock.
Take your family around Georgetown and sample the multitude of delicious – and cheap – foods from the hawkers and stalls. When you're all full, expose them to the city's history and let them learn about the history of the Peranakan culture (the Baba-Nyonya culture) that has existed since the British colonial times at the Pinang Peranakan Museum. Children below 6 years old can enter for free, otherwise, the entrance fee is RM20 per person.
After the history lesson, turn up the fun up a notch by taking your family around the city and search for the world famous murals by Ernest Zacharevic, a Lithuanian-born artist. What's best, it's completely free! Not to mention, it'll look good on your Instagram. Don't stop there, take your family to see the iconic places in Georgetown that are even recommended on the Lonely Planet, such as the Blue Mansion, Cheah Kongsi, Tropical Spice Garden, and many more!
If you want to save more, skip driving and take a bus or the train from Kuala Lumpur. Bus tickets start from RM38 per person (one way), while the KTM train starts from RM79 per person. As for accommodations, the hotels around the city offer rooms that range from only RM100 and above per night.
Tip: Use your credit card when booking your tickets and accommodations to get reward points and cash backs! For example, you can get up to 5% cash back on your everyday purchases with a Citi Cash Back Credit Card!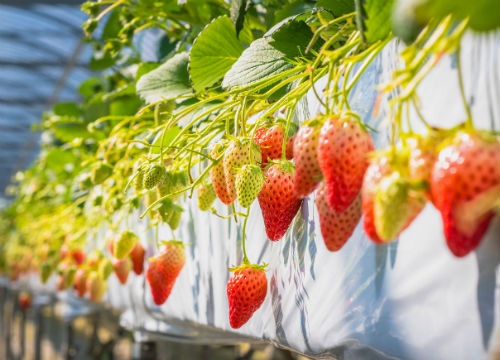 2. Cameron Highlands, Pahang
This idyllic vacation spot was originally founded by Sir William Cameron in 1885, and is now a favorite travel destination among the local and international tourists alike – for a good reason.
If you're planning to take your family to Cameron Highlands, take them to see the unique Cactus Valley – which is less than 10 minutes walking distance from Brinchang town. The entrance fee is RM4 per person, and you and your family will get the opportunity to see, touch (watch out for the thorns!), and even smell the myriads of cactus plants in the greenhouses.
The fun doesn't stop there! You'll also get the chance to see other plants such as apple trees (who would have thought there are apple trees in Malaysia?), strawberries, roses, lilies, tomatoes, and many more. You can buy hundreds of souvenirs that are made from freshly picked fruits and flowers, on top of the fresh fruits, flowers, and vegetables available there.
There are other wonderful places to see in Cameron Highlands, such as the Butterfly Garden, Mossy Forest (it looks just like the spooky forest in movies!), tea plantations, Time Tunnel, and Rafflesia Site. Getting there is easy; you can either drive there or take a bus straight to Brinchang. Accommodations can be found in abundance, with many of them below RM100 a night – just be sure to book early!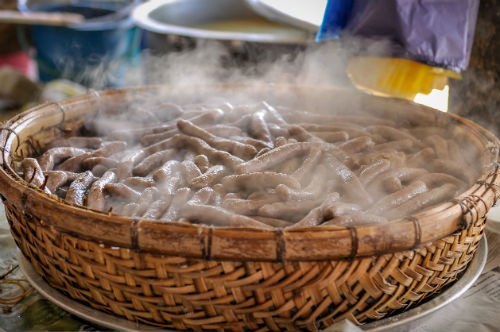 3. Cherating, Pahang
Do you love the beach? Spread that love to your family as well! Take them to Cherating Beach in Pahang (about four hours drive away from Kuala Lumpur) and let them have the time of their life on the powdery soft sand and warm, inviting beach. In fact, you can even learn to surf in Cherating beach! Just be sure your children are big enough for surfing and swimming as the waves can be quite unpredictable.
You can also take your family to the Turtle Sanctuary and Hatchery and let them learn the importance of preserving the turtle population and keeping our beaches clean. Next stop, check out the Cherating Mangrove River Cruise, where you get to experience the wildlife and natural vegetation along the Cherating River.
At night, you can experience how the night sky looks like when it's dotted by tens and hundreds of thousands of fireflies on firefly's tours along the river. It will no doubt be an unforgettable memory for your family. There are plenty of other things to do in Cherating, including batik painting at Limbong Art (fees ranging from RM35 to RM75 per person), as well as watching how keropok lekor are made at Keropok Cap Intan.
After all that fun and when your stomachs grumble of hunger, check out the affordable food hawkers and stalls around the beach. If you're in the mood for seafood, head to Intan Seafood Restaurant located right next to the Cherating Beach Resort for some fresh grilled Malay/Thai fusion seafood. If you want a cheaper option, try Nabil Cafe or Bintang Beach Cafe, where you can find dishes starting from RM5.
If you're planning to take the bus, take the one that goes to Kemaman (there's no bus terminal in Cherating) and tell the bus driver to drop you off at Cherating Surf Beach. This is very important, as the driver will take you straight to Kemaman otherwise. As for accommodations, you can easily find rooms from just RM80 per night.
Can't Wait to Start Your Family Vacation?
Of course you would be! Family vacations are a great way to improve the bond between family members, so don't let a tight budget get in the way of a memorable family time. There are other places to see too, of course, if you've been to these places.
If you'd rather take your family overseas, try budget travel destinations such as Thailand, Vietnam, Laos, Indonesia, and Cambodia. Don't forget to use travel credit cards for your bookings such as Citi PremierMiles Visa Card and AirAsia-Citi Platinum Visa Credit Card to earn air miles or reward points on top of travel privileges!
Don't have a Citibank travel credit card yet? Don't worry, just click the button below to compare and apply for your preferred Citibank credit card!