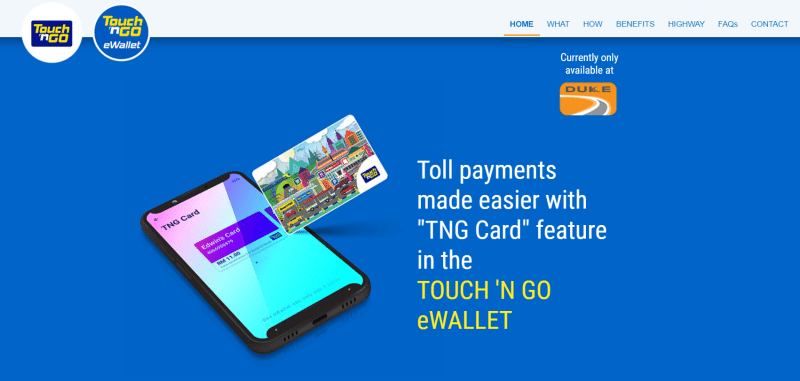 TNG Digital is taking more steps to integrate the physical Touch 'n Go cards with the new e-wallet app. A new trial run will see users being able to pay for their tolls using the mobile wallet.
The new feature in the Touch 'n Go e-wallet allows you to pay for tolls using the physical card (on the reader or via SmartTAG), but the fare will be deducted from the e-wallet balance. The credit balance in the physical card and the e-wallet are separate and not interchangeable, which means the physical card balance will act as a backup option for when your e-wallet does not have enough balance to pay for the toll fare.
The Touch 'n Go e-wallet app, which is available on both the Apple Store and Google Play, allows users to link up to three Touch 'n Go physical cards. Previously, the physical card integration only allowed users to check their Touch 'n Go card balance, without the ability to do anything else. TNG Digital says this new feature to pay for tolls is another phase towards a full integration between the physical card and e-wallet app.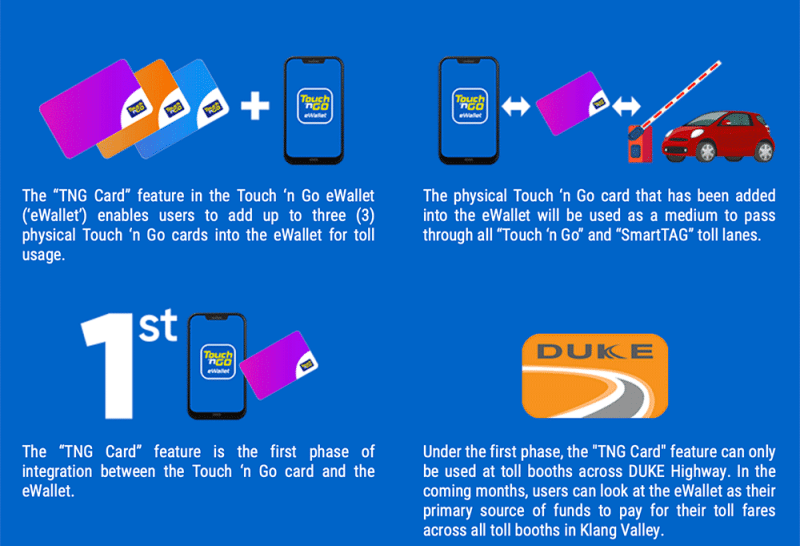 Furthermore, with this integration, Touch 'n Go users no longer have to pay the RM0.50 fee to reload their cards since all the reload options – credit/debit card, FPX online banking, or the Touch 'n Go Reload Pin –  can be done with no additional fees.
The new toll payment feature will be on trial run for DUKE Highway tolls. However, TNG Digital stated that it plans to expand this feature to the rest of the highways in the Klang Valley in the next phase, but no timeline has been set.
(Source: Touch 'n Go, Soyacincau)