With Hari Raya just around the corner, we're sure you are probably trying to plan your Balik Kampung travel times – and possibly getting a headache out of it. This is peak travel season, and going anywhere out of town will be a hectic affair. If not planned properly, you could be looking at spending quite a big amount just to return to your hometowns. With that in mind, let's take a look at a few ways you can save some on your balik kampung trip.
Consider Carpooling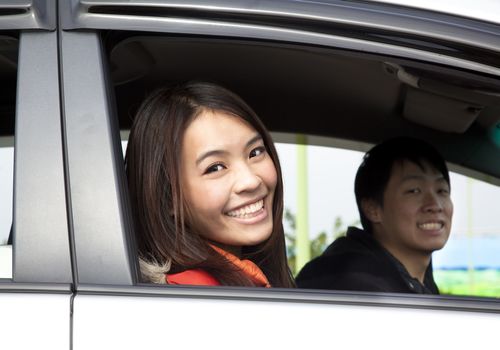 If you're from out of town, you probably know a few buddies that are from the same hometown as you. They can be a housemate, a colleague, or even mutual friends who intend to head back during the upcoming holidays. Suggest the idea of carpooling with them, and offer to split the cost. Even if they don't live in the same city, say Penang while you are headed to Ipoh, see if they're open to the idea of taking a slight detour to drop you off; be sure to chip in a little extra as basic etiquette.
If none of your friends are heading back this holidays or are not going in the same direction, this may be a good time to try an app to find you some carpool buddies on Carpool World or Drouper. You can share the cost of the ride which means saving money and even making some new friends during the trip back.
Identify Optimal Driving Times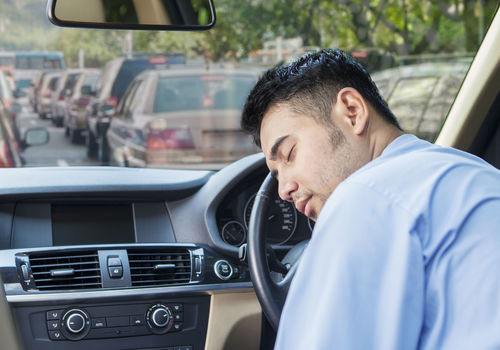 Based on the previous year's news, the traffic conditions on the days leading up to the first day of Raya this year will very likely be equally horrendous. If you are driving, do consider heading out during non-peak hours – either in the early mornings or even late at night. This way, you are less likely to be moving along with the majority of Balik Kampung folk. This not only saves you a lot of time, it would save your fuel as you would be able to cruise through rather than sit through hours of traffic congestion. You should take some steps to ensure you are physically and mentally prepared to do so – make sure you are well-rested, and have some coffee on hand just in case!
Besides that, PLUS usually releases its festive travel advisory about a week before the start of each festive season. The highway concessionaire's advisory shows suggested travel times based on the destination, which means traffic should flow a lot smoother during these times. PLUS also offers perks for adhering to the advisory's travel times, coming in the form of Touch n Go rebates.
On top of that, there are social media channels to the rescue. Both PLUS and Lembaga Lebuhraya Malaysia's Twitter pages offer regular traffic updates along the major highways in Malaysia, while Twitter hashtags like #kltu lets you monitor traffic updates from other Malaysians on the road. Using Waze as you drive is another important tool, because not only do you get real-time traffic information of what's ahead of you from other Waze users, you can contribute to other users by actively reporting traffic conditions along the way as well.
Finally, you can also tune in to the radio, where all stations have regular traffic updates (usually every half hour).
Hunt For Cheaper Tickets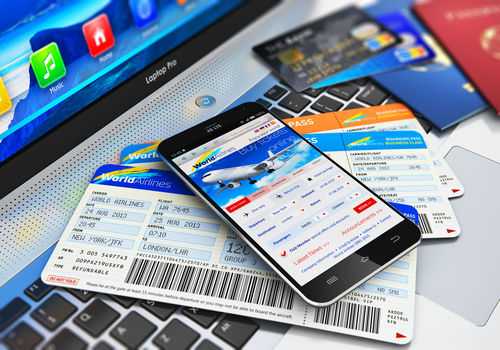 If you are going to balik kampung by train or aeroplane, there is no trick to getting cheap tickets during peak seasons – the economic principle of supply and demand dictates this. What you can do, naturally, is to lock down your Hari Raya break as early as possible, and immediately book your tickets. Consider heading back slightly earlier or later compared to the rest of the crowd – tickets would be slightly cheaper.
For flights, websites like Skyscanner lets you search for flights from airlines and travel agencies easily, allowing you to find the cheapest option for your route. Companies like Agoda, Booking.com, and AirAsiaGo usually offer discounts when buying flights and accommodation on their platforms.
Today, it's easier than ever to book bus tickets online too. Lots of companies now offer easy online booking for express buses, including CatchThatBus, EasyBook, and redBus. Be sure to compare prices between these platforms, as they may differ.
Ship Excess Baggage Ahead Of Time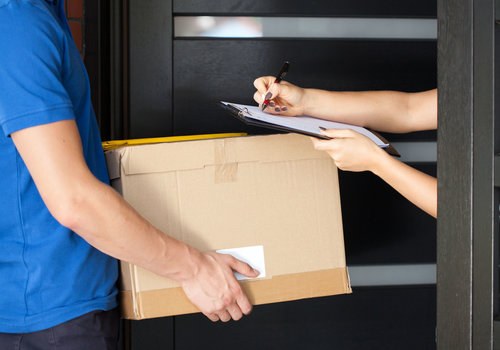 This tip applies to those who are flying back to their hometowns. While one way to go about saving money on baggage is to pack light, sometimes we also have things we want to gift to those back home – especially to those who travel between east and west Malaysia. Instead of forgoing these items and disappointing everyone at home because it was too expensive to carry, you could send your these items via mail or courier. The costs may be lower per KG compared to carrying them as paid baggage in a low-cost carrier flight.
Make Full Use of Your Credit Cards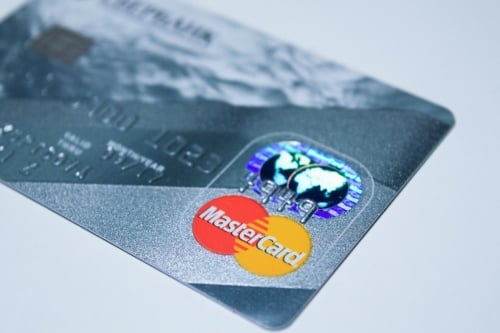 Hari Raya is a really good reason to consider getting a credit card. Whether it is shopping for new Raya outfits, ingredients for Raya dishes and kuih, to travel expenses like air fares and petrol, it is actually beneficial to own the right credit card. It is especially rewarding to get a cashback credit card like the Standard Chartered JustOne Platinum MasterCard, the Public Bank Visa Signature, or even the Maybankard 2 Gold all offer a certain percentage of cashback for petrol, groceries, and online purchases. Since these purchases are going to be made anyway, might as well get some benefits out of them!
With so many credit cards to choose from, it is definitely quite confusing to get the best one for your needs. Keep in mind also that you can own a few credit cards simultaneously, which means you can maximise the benefits of all the cards by planning out your purchases with the right credit cards!
Balik Kampung Time!
Whatever your choice of transport going back home this coming Raya, it is always beneficial to plan ahead. Get plenty of rest beforehand if you are driving, or arrive early to the airport or station if you are taking a bus, train, or plane to go home – there's bound to be a lot of people. Some credit cards even offer travel insurance on top of cashback, so be sure to take a look at the card's terms and conditions. Check out our comparison tool to see which cards fits your needs the best.
Do you have any other travel tips that will save you some money on your trip home? Share with us in the comments section below!