For most of us, buying fruits and vegetables for your personal consumption can be a dull, repetitive task that is almost akin to watching paint dry. Unlike poultry, meat, or fish that are priced and categorised in accordance to their cuts, freshness, and country of origin, the process of selecting the freshest fruits and vegetables requires a little bit of finesse and careful research, just like choosing a fixed deposit account for your future – minus the weighing part.
If you are looking for a more effective and clever way of stretching your Ringgit when buying fruits and vegetables, read on as we will find out which option – be it pre-weighted or loose – offers the best value for your hard-earned cash.
But First…Why Do I Need to Care About My Fruit and Vegetable Intake?
According to Health Minister Datuk Seri Dr. S. Subramaniam, more than 85 per cent of Malaysians do not consume enough fruits and vegetables daily. The practice of eating fruits and vegetables daily can help in reducing the risk of many diseases including certain forms of cancer, cardiovascular disease, diabetes type 2 and obesity.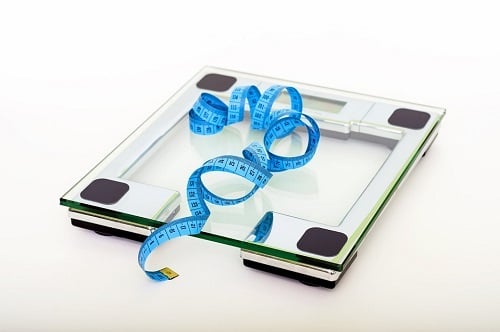 So, yes, should you feel that you belong in the subset of Malaysians who do not consume enough fruits and vegetables and would like to extend your lifespan by a few more years, then consider this your first step to leading a healthier lifestyle – by changing your eating and spending habits as well.
Right, So What Do I Need to Know About Fruits and Vegetables?
Pre-weighted Vegetables and Fruits
Admit it: we love fruits and vegetables that are arranged in a neat bundle, even more so when it comes with a pre-attached barcode, meaning that all we need to do is to simply pick your preferred bundle of greens or fruits and take it to the cashier. However, these pre-weighted vegetables and fruits often force you to buy more than you need, which will affect your budget in the long run.
What's worse, you'll be wasting your precious Ringgits as well if you don't consume them all before they rot.
What with our warm climate, fresh produce often spoil easily even with proper storage methods. So, unless you always plan your meals around your purchased produce, you may be better off buying loose vegetables.
Loose Vegetables and Fruits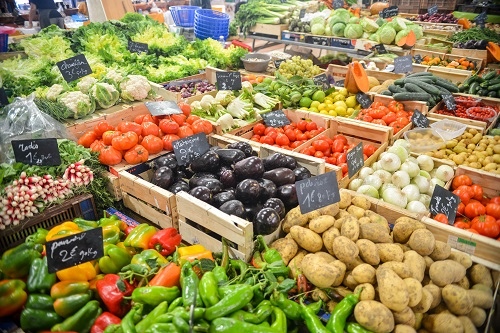 There will always be people who will proclaim that buying vegetables and fruits in their loose form can be a tedious task. But, seeing that the quantity of these produce are determined by you, there will be less wastage of food (if at all). In addition to that, you will also get to experiment on your meals by opting for a different selection of vegetables and fruits, making your meal planning a lot more exciting than usual.
How Do I Get More Value When Buying Fruits and Vegetables?
Getting more value from your fruits and vegetable purchasing activity is not difficult as long as you keep these five things in mind:
Have a Rough Portion Estimation
Before moving ahead with your vegetable and fruit purchase, it is always good to know how many people you're planning to cook for. If you're only cooking for yourself, the amount of fruits and vegetables should not exceed more than what you need to cook for one two or three meals at most, assuming you're planning your meals ahead.
Use A Comparison App to Assist Your Purchases
Keep your shopping activities in check by using a grocery comparison app such as Smart Shopper and Catalogue Promotion. These apps will allow you to search and compare prices of fresh produce between different stores and supermarkets without even leaving your bed. This way, you get to score the best bargains with minimum time and effort possible.
Invest in a Subscription Box/Bag
Think only big retail stores offer subscription boxes? Well, get ready to be mind blown! You can subscribe regular deliveries from fresh produce stores like MBG Fruitshop, Organic For U Enterprise and Planet Organics. They offer delivery services of their best and freshest produce at various price tiers, so you can decide the amount of produce that you would like to receive on a monthly or weekly basis.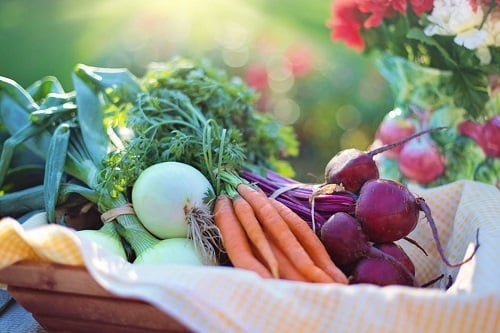 If you are unsure as to whether should you invest in a subscription service, you can always opt for a trial box/bag to test them out. Bear in mind that not all of these merchants allow fruits and vegetable substitution so if you are a picky eater, this might not be the best option for your dietary needs.
Read also : Buy These Things in Bulk to Save on Shopping
Purchase Direct from The Source
Fans of local getaways may have noticed that recreational farms and eco-restaurants (such as Cameron Highland) are now emerging as new and trendy insta-worthy destinations. So, you have time on the weekend, why not kill two birds with one stone by going on a trip and buying your vegetables and fruits direct from the source of produce?
Choose Frozen Fruits and Vegetables Instead of Fresh Ones
It has been drilled into us that fresh produce is always better than frozen ones. But, in the case of fruits and vegetables, that may not necessarily be true. Frozen fruits and vegetables are usually harvested when they are at the peak of freshness and then flash-frozen to prevent the vegetables from turning bad while preserving their nutrients at the same time.
They are quite affordable too, so you won't need to worry about it costing a pretty penny especially when you need it to prep for your next meal.
Are There Any Other Ways to Save on my Fruit and Vegetable Expenses?
Alternately, you can try your hands at aquaponics or create your own edible garden. It has to be said though – these methods will require a lot more time, effort, and a bit of gardening luck before you can enjoy your bowl of salad.
For an easier and more straightforward way of getting more benefits out of your fruits and vegetables, choose a cash back credit card to save on your overall spending. Don't have one? Our cash back credit card's comparison page is here to help!
Are there any other fresh produce and grocery tips that you would like to share with us? Let us know in the comment box below.