Have you ever paid for a full version of an app, only to find that it became free the next day? Or have you ever missed out on a huge app discount that all of your friends managed to take advantage of? You wouldn't have to deal with that disappointment if you can know when the premium version of your favourite app is having a discount or when that game you've been eyeing becomes available free for a limited time. Thankfully, there's an app for that.
AppSales for Android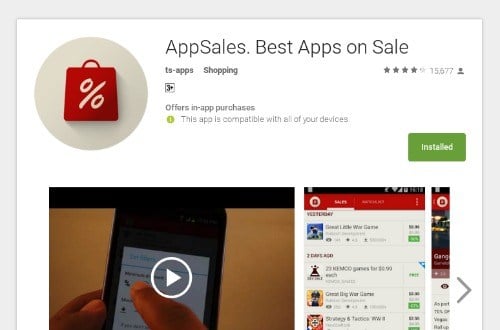 If you're an Android user, try checking out AppSales. When you first open the app, you'll see a top bar that highlights all the "featured" discounts. Right below that, which is the main part of the app, you will see a list of apps currently on sale, sorted by date.
Tapping on the price of the app will lead you straight to the Google Play Store page for that app where you can purchase it right then. It also handily shows you how much you're saving by and the percentage that's being discounted.
Watch an App For Discounts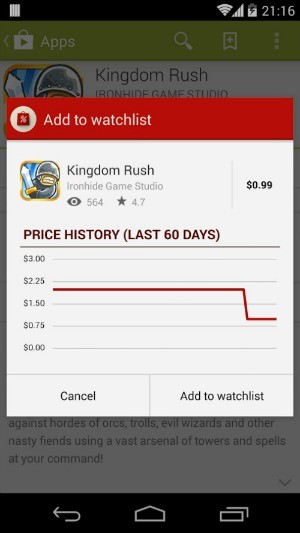 Another useful feature of the app is the ability to add apps onto your Watch List. When you're browsing for apps (whether from AppSales or from the regular Google Play Store app) you can add apps onto the Watch List which tells AppSales to notify you when these apps go down in price.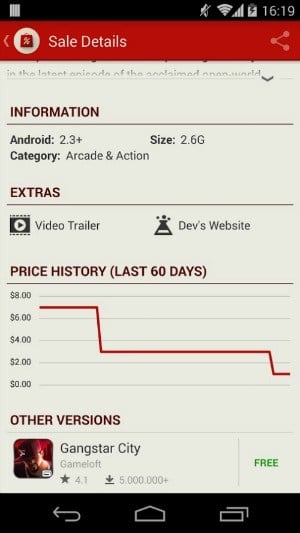 You can also check out price history on an app thru AppSales if you want to see whether or not to expect a price decrease for the app in the future. This is useful so you know when whether or not the app is worth even putting on your Watch List in the first place.
Only the Apps You Care About
The settings for AppSales allow you to customise the kinds of apps that show up on your list. For example, you can tell AppSales to only show you apps that are discounted by 70% or above so you get large discounts, or only show you apps that have been downloaded more than a million times so you only see popular and regularly-used apps.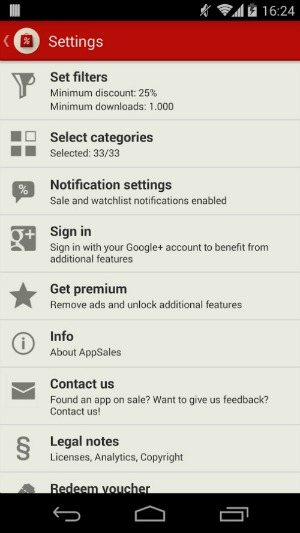 You can also filter the search algorithm to only look in categories that you're interested in, so you don't have to see discounts on golf simulators if you don't care for those kinds of apps.
We've talked about quite a few apps in the past that can help you manage your finances and get more for you money. Now with AppSales, you can add the paid versions of those apps onto your Watch List so you know when to get them on sale or for free. Speaking of apps, check out our article on the app that helps take the awkwardness away from asking your friends to pay you back.
Do you have something to add to our article? Do share your thoughts with us in the comments section down below!